You may already know that tossing a coin into the Trevi Fountain guarantees your second visit to Rome. But the truth is, if you are back in Italy for a second visit, you may want a change of scenario and go for a more adventurous exploration of Italian grounds.
Italy is, hands down, one of the most amazing and incredibly fascinating countries in the world. This is not only due to its rich history but also for its unique social culture, or shall we say "the Italian way".
Now, if you have played your cards right and visited Rome, Venice and Florence on your first time in Italy, this reading will ease your planning for a second visit and help you to experience Italy differently next time.
We have selected 4 Italian destinations that could fit a 10-day "Just Italy" vacation. We shall start with the magical Italian coast…
Day Trip to Pompeii and Amalfi Coast from Rome
Being a relatively small territory puts Italy on a fair advantage if your time to travel is limited. You can see and do a lot in just a few days, maximising your time with on point experiences.
We would recommend starting with our Pompeii and Amalfi Coast experience from Rome. On this tour you will get to explore the best of both worlds: History and Natural Beauty.
Pompeii is located near Naples in the Campania region of Italy. What once was an ancient city is now a picture perfect of what a Roman life looked like before 79 AD.
Why should I visit Pompeii in Italy?
What makes it really interesting, attracting over 2.5m visitors a year, is the fact that Pompeii was buried under (13 to 20 ft) of volcanic ash and pumice in the Eruption of Mount Vesuvius in 79 AD.
Can you imagine walking into a whole city that survived under the ashes of a Volcano and have been on the route of earthquakes and wars? That's Pompeii. Your guide will provide you with all the facts about this UNESCO World Heritage Site and fill you in with updated information since Pompeii is still an active excavation site.
Oh, and if you want to make it a remarkable day trip, you can add a Wine Tasting at a local Pompeii Winery before heading to the coast.
The Amalfi Coast – A true Italian Paradise
The Amalfi Coast is not one to be missed when you visit Italy again. This paradisiac destination includes stunning views from cliff sides, crystal clear waters and the BEST Seafood you can get in Italy (words by a local).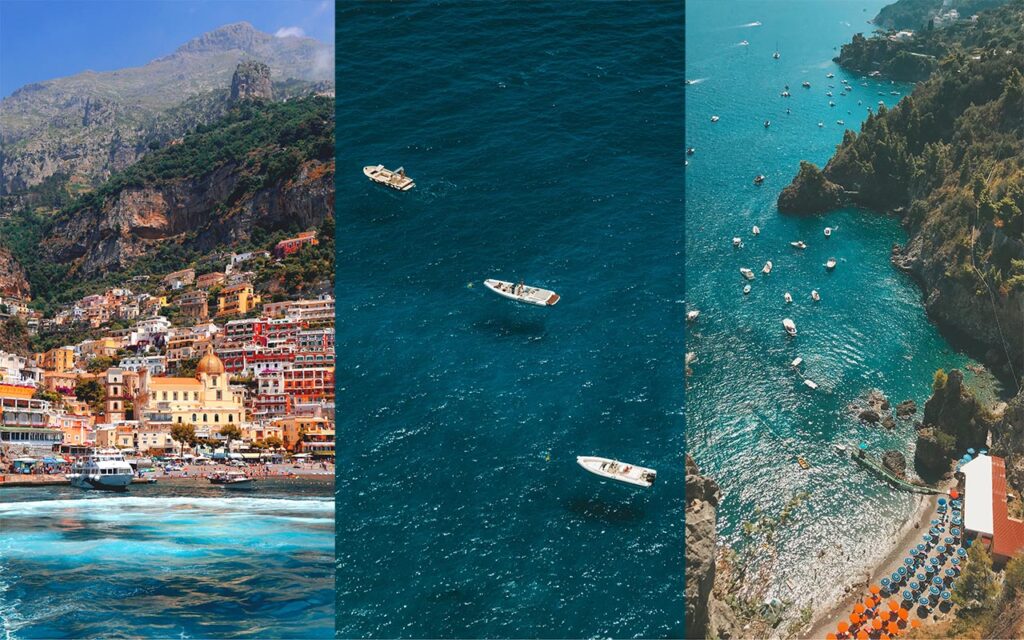 On this tour, you will be offered two options: You can pick between a trip to Positano or Sorrento. Both are incredibly picturesque and you will also meet many local artisans. If you pick Sorrento, you get to try a traditional limoncello, made from fresh and delicious Amalfi lemons.
4 days in Sicily
Here is where Italy will take your heart away to never return. Sicily is in the southern region of Italy and accommodates the Mount Etna, thus, the highest active volcano in Europe. Yep!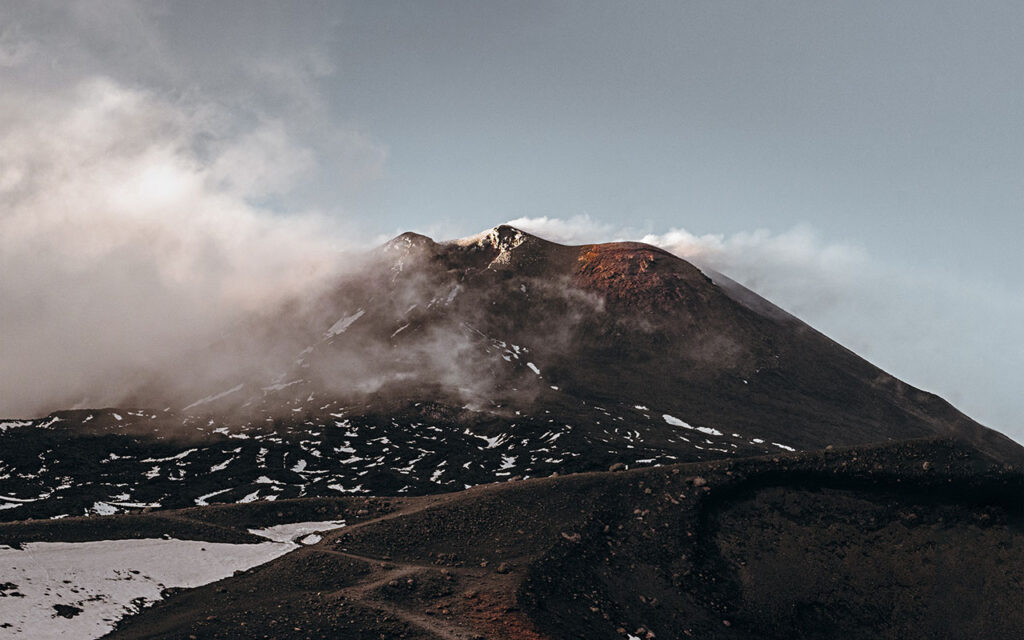 If you are in for a lifetime adventure, no need to look further. Our Private Mount Etna Tour with Wine Tasting is just what you want. A 7-hour thrilling experience atop an active volcano ending with a visit to a Sicilian winery and of course… Italian wine tasting (which we never say no to, right?).
But if an active Volcano did not sound appealing enough to you, here comes the dreamy Sicilian vibes.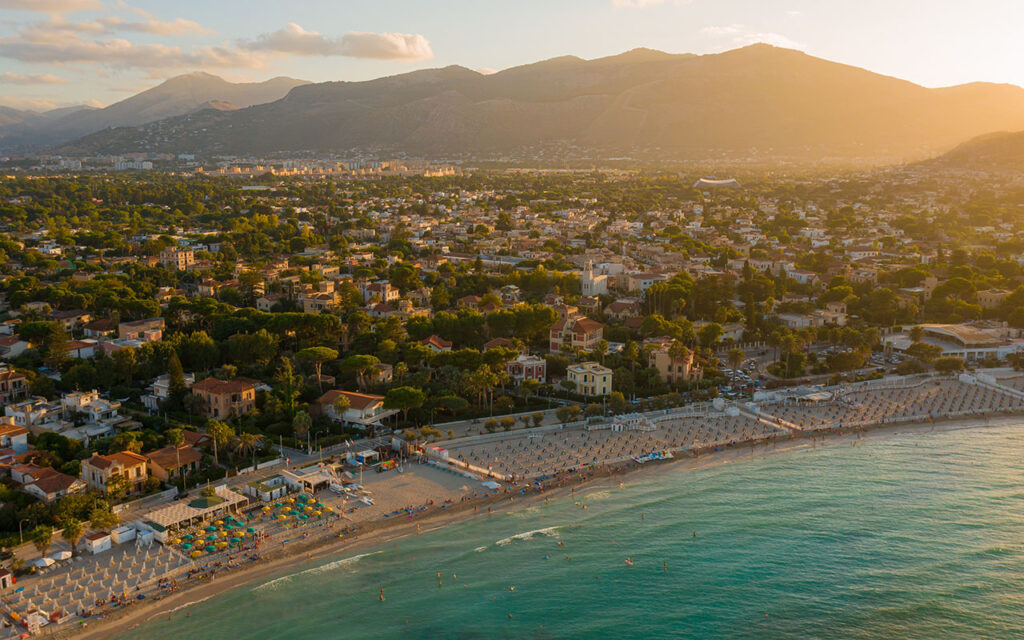 Spending at least 4 days in Sicily, gives you plenty of time to enjoy the beaches, drink wine from local wineries, eat fresh pasta and seafood at local restaurants and also explore the history of the area.
Some of the tours we offer in this region, includes:
If mixing and matching isn't your expertise, talk to us and our team will be happy to create a schedule of tours for you to enjoy only the highlights of Sicily.
2 days in Milan
When you think of Milan, you may automatically relate it to luxury, right? This is because Milan has popularised for its high fashion culture becoming the global capital of design products.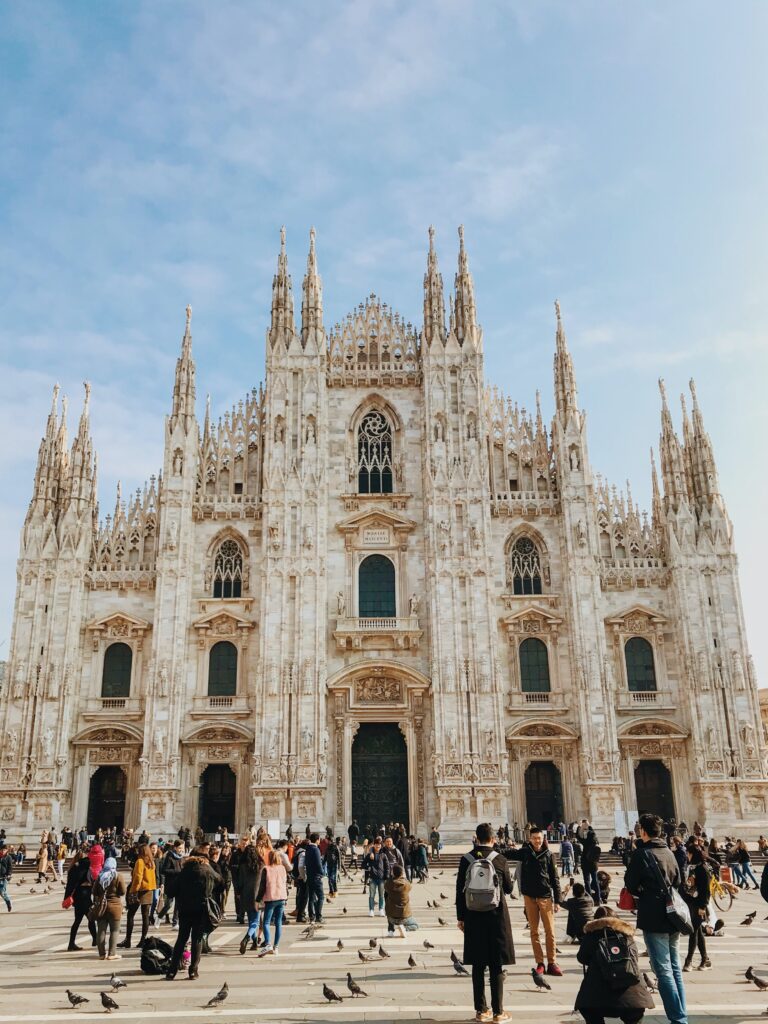 In Milan, you will find endless shops offering high-end leather products such as shoes, bags and clothes. If shopping is your thing, Milan makes the best last stop for your trip in case you need to get extra luggage.
Milan also carries an important part of the Italian history, including the art. It is where Napoleon Bonaparte was crowned King of Italy at the Duomo the Milano and where the Last Supper, a masterpiece from Leonardo da Vinci, is kept.
A 2-day trip to Milano would cover most of the highlights of the city for many visitors. You can explore the Art and History in one day and take another for shopping and cafe-hopping as you wish.
If you are into fine dining, Milan is not only home to 15 Michelin Star Restaurants but also for many world famous Italian chefs. Definitely one way to end your trip with a "wanna more" taste.
Witten by Laine Alcantara – Content Creator and Communications Specialist