Private Mount Etna Tour with Wine Tasting
---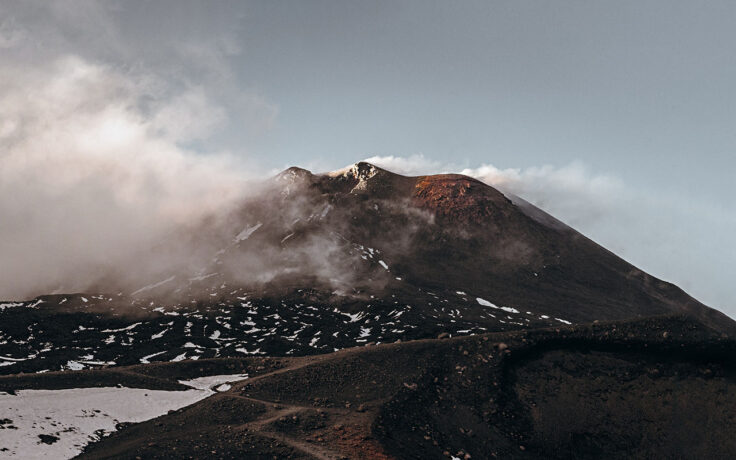 ---
LivTours' Mount Etna Tour was designed to offer you a private picture-perfect day at one of Sicily's most awe-inspiring natural sites. This tour offers a truly thrilling experience atop an active volcano, where you will get to look straight into the mouth of the carter. Your ride there and back consists of a drive, a hike, and a funicular ride and your adventure-filled day relaxes with a visit to one of Mt Etna's family-owned wineries. This unique Sicily tour that covers it all – and in just one day!
BOOK NOW
---
Enjoy the comfort and ease of a private tour with hotel pick up and drop off

Discover the many layers of Mt Etna and experience a thrilling day exploration

Ride a mountain cable car ride up & meet with a Mount Etna expert

Get a view directly into the crater atop this volcano with an expert mountain guide

Savor a wine tasting & lunch at a local volcanic vineyard near the active Mount Etna
BOOK NOW
Exclusive private Tours and Experiences. Also offered in Spanish, French, Portuguese, Swedish and Russian
Our prices always include tickets and reservations fees (no waiting in lines!)
Our tour guides and staff are selected experts and speak perfect English
Easy to book and prepay your tours with our secure payment system
Eco-sustainable tourism, designed to respect and support local culture, art and traditions
---
Your LivTours Private Mount Etna Tour starts by meeting your local guide at your accommodation for an early morning pick up your private guide will give you an overview of the day. As you make your way towards Mount Etna, you will quickly be met with beautiful natural scenery and the adventure is just beginning! You will learn how Mount Etna is indeed an active volcano with regular eruptions, as your private guide showers you with information about this famous mountain. These frequent mini eruptions actually make the volcano less dangerous, so get ready for your trip to the top!
As you make your way up the mountain, you will learn about the various layers of history as mirrored in the layers of vegetation. Thanks to constant eruptions, this constantly growing mountain is completely unique to the one you will see on your next visit to Sicily.
Once you reach the midway point, where it is no longer possible to travel by car, you will get a scenic ride to a higher altitude on the mountain ski lift. Enjoy a 10 minute ride with amazing views to the next part of your adventure. When you exit the ski lift, a 4×4 Monster Truck will be waiting to take you and a group further up the mountain, over 3000 meters above sea level, where you will meet your certified Etna Alpine guide who will navigate the best path to the eye of the nearest crater. This is one of the safest, active volcanoes of Italy.
Your private guide will take you on plenty of mini adventures as you head back down to the bottom of the mountain.  You will get a chance to see exactly what goes on inside the volcano by entering a grotto. Now that you have explored Mount Etna, it is time to visit a winery and enjoy a bit of lunch and, of course, a wine tasting! Sit back and enjoy the scenery as you taste a selection of wines which have been carefully selected and paired with local food to give you a true taste of the best Sicily!
Your adventure ends with a jeep ride back to your hotel and memories to last a lifetime.
Please note: This is a private day tour excursion but for safely reasons the last climb to 3000 m is together with a group guided by an Alpine Guide.
BOOK NOW
---
Jeep hotel pickup & dropoff

Ski-lift part way up Mt Etna

4×4 Monster Truck up to 3000 meters

Hike to peak with a certified Etna mountaineer

Lunch & wine tasting at local winery
BOOK NOW
---
SAFETY NOTES: Etna is an active volcano but it is considered one of the safest active volcanoes in the world. Etna's movements are closely monitored and all eruptions are predicted in advance to ensure the absolute safety of locals and visitors in the area. The Alpine guides are equipped with minute to minute information, to ensure that every visit is 100% safe.
Please note, the top portion of Etna may not be part of the itinerary if weather conditions do not permit. The ski lift and the jeep will not be accessible depending on the weather forecast. This portion of the tour is subject to weather.

LivTours' is and always has been based on sustainable travel and especially in these new times, we are proud to be at the forefront of innovation, change, and challenges that are presented to us during this post-pandemic time. At the moment, due to Covid-19 safety regulations, you are required to wear a mask for the entire duration of the tour. Please bring one for every participant over 6 years of age.

Due to these unprecedented times and ongoing safety and regulation changes, some sites may have limited accessibility if the venue can not guarantee social distancing which may lead to unforeseen tour modifications. Thank you for your understanding.
BOOK NOW
---
When you book a LivTours Private Tour or Experience, you are guaranteed a dedicated, expert guide that allows you the flexibility to start your tour at a time which is convenient for you, making planning easy. Our private tours ensure that you will get a tailored experience to meet all your needs so we go at your pace, perfect for families with younger children, elderly, or individuals with accessibility needs. Please be advised that all private tours begin at a base price starting at two people*. Prices are inclusive of entry tickets where applicable.*Our Tuscan motorcycle tour and some Ferrari private experiences are inclusive of one person only.
BOOK NOW
---
Awesome visit to a live volacano
"Our Mount Etna tour was incredible! We were picked up from our hotel and then between funicular and jeep rides, we made it to the top where we looked down into active craters as our guide gave us extremely interesting information about this mountain and about volcanos in general. We were also surprised that wine is made from the grapes grown on the side of the mountain and really enjoyed the wine tasting and lunch we had at one of these wineries. It was a fantastic day which we highly recommend!"
Becky B - USA
---
Once in a lifetime visit to an active volcano
"We had a thrilling day visiting Mount Etna on LivItaly's tour. We were taken up to the top of this still-active volcano and given very expert information by the guide that accompanied us. The pictures we were able to take were breathtaking, as was the entire experience. Afterwards, we were taken to a volcanic winery for tasting and lunch. Just a fantastic day and one we won't soon forget!"
Harriet - UK
---
BOOK NOW
---
By selecting Choose Dates Later / Buy as Gift at booking, any tour can be purchased without fixed dates. This is the perfect option if you want to purchase your tour as a gift for a loved one, or if you are in the pre-planning phase of your vacation. After booking, you will receive a Travel Voucher Code and full instructions on how to schedule your tours when ready. Once your travel plans are confirmed, you can easily use the Travel Voucher Code on the LivTours website to formally schedule your tours. You can find out more here.
BOOK NOW