Looking for your next career opportunity?
LivTours is a fast growing tour operator providing travel experiences in over 22 destinations across Europe. We are a small, highly productive team and despite being in business for over 10 years, still maintain a flexible and creative start-up vibe.
We have a vision to reshape global tourism. We aim to break the common mold of what has largely become a mass-market, inflexible and impersonal industry.
By crafting unique and exclusive private and semi private (never more than 6 people) experiences, we can maintain our commitment to long term sustainability by supporting local suppliers and protecting the beautiful environments and cultures we operate in.
LivTours puts the human back in touring, with personalised, sustainable travel experiences that inspire and entertain.
Want to join the movement?
We're always on the lookout for talented individuals with a passion for travel. If our values resonate with you, you're interested in any of the positions listed below, or, you have additional skills that might support our mission, simply email your CV to melanie@livtours.com.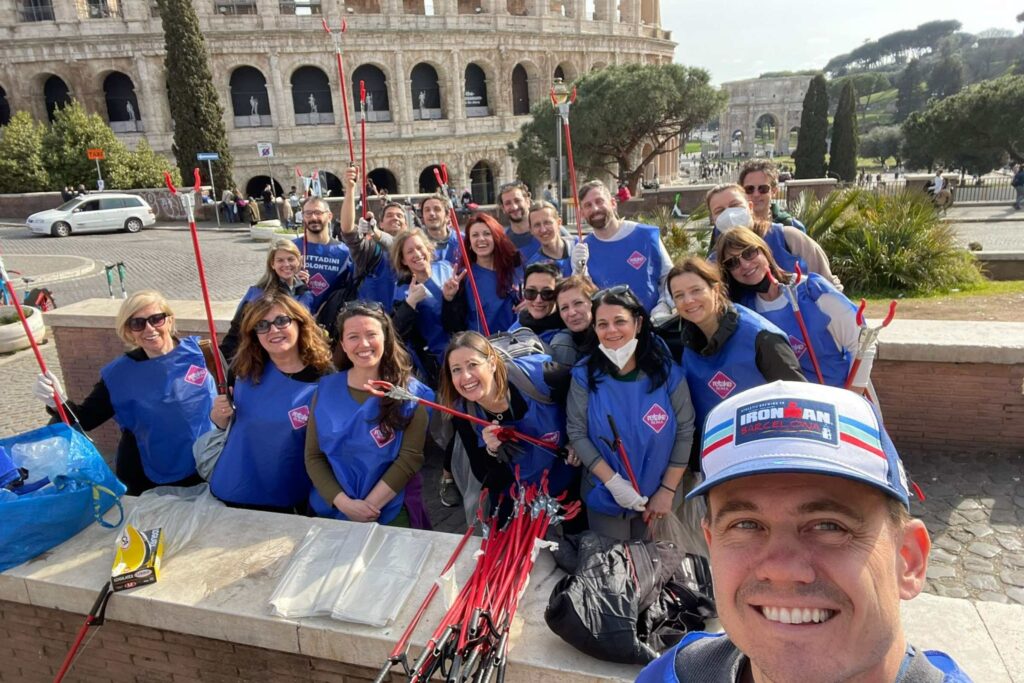 ---
Paris Ground Operations & Guide Manager
Paris is a fairly new venue for LivTours, but in the 12 months of being fully up and running it has grown exponentially and we expect that growth to continue. To support this growth, LivTours is searching for a highly motivated individual with diverse experience in the tourism industry to join our team full time as Paris Manager.
To be successful, you will need to be confident in the logistical environment of tourism in Paris, including venues, regulations etc, have access to an extensive network of local guides, and be willing to fulfil a dynamic multi-functional role. You'll need to be a highly organised, quick thinking individual who is available around the clock to provide support to your team of guides and our Rome and Dublin based operational / customer service teams.
With time, as Paris as a destination grows, the role will evolve into a management position which will require you to oversee an entire ground support team. Essential qualities include leadership, team collaboration and problem-solving.
The position will require flexibility to travel occasionally to Dublin or Rome to work side by side with our support staff.
A DAY IN THE LIFE
Recruit top talent tour guides.
Schedule tour guides for all services using our internal booking system and ensure all services are covered at all times (24/7).
Be a strong and positive LivTours brand representative, evangelising LivTours unique brand elements and company culture with guides.
Provide ongoing support for all Paris guides, at all times.
Foster guide relationships and guide community.
Monitor guide performance and assist in training and incentivising year round quality.
Coordinate meet and greet between guides and visitors for essential and sensitive tours.
Provide on the ground operational support.
Assist in product improvement and new product design.
Manage and maintain local supplier and partner relationships.
Provide / organise guide training and development.
Transmit updated information with management about changes in sites and local environment to management team.
Lease regularly with operational team to help prevent, manage and solve emergencies.
WHAT YOU'LL NEED
To be an energetic, highly motivated, self-starter, with a positive attitude and great personality.
The ability to work productively at home, yet maintain connected to your team via Slack, Zoom, Google Drive and WhatsApp.
Be fluent English speaking, and ideally confident in spoken French.
A minimum of 2 years experience in tourism with a proven track record of achieving goals and exceeding expectations.
Extensive knowledge of the Parisian tourism environment.
The ability to handle high stress situations and remain calm under pressure.
To be available to guides whenever tours are running if required.
To be detail-oriented with excellent time-management and organisational skills.
To be quick-learning, and able to work in a fast-paced environment.
Flexibility, friendliness and sense of humour.
A valid passport and a willingness to travel.
To be a team player and a team leader.
Have the legal ability to live and work in France.
THE ROLE
Full time role, with variable hours depending on active tour timing.
Work from home / on the field.
If this describes you and you are interested in joining us at LivTours, we'd love to hear from you!
---
Full Stack Developer
We're looking for an organised, detail-oriented individual who can work closely with our CTO to build, improve and maintain our customer facing websites.
You'll be responsible for working with WordPress and React to improve and fine-tune the front-end website architecture and optimise performance to give our customers the best possible experience.
You'll need to be a self-starter with the ability to work independently in a semi-virtual, cross-functional environment. This role will require you to be living in Dublin.
REQUIREMENTS
Proficiency with fundamental front-end languages such as JavaScript, PHP, HTML and CSS.
2+ years experience working in a similar position.
Comfortable with git and GitHub.
A passion for software development, and be able to think from a customer perspective when creating technical solutions.
Confidence with UI designs and interpretation of design mockups.
Understand user experience and the importance of UI/UX.
An active repository with projects that can show your coding practises.
Excellent communication and interpersonal skills.
Have high work ethic, with excellent time-management and organisational skills.
Be quick-learning, and able to work in a fast-paced environment.
Flexibility, friendliness and sense of humour.
Be a team player.
Fluent English speaker.
A valid passport and a willingness to travel.
The legal ability to live and work in Ireland.
BONUS POINTS
Travel-tech experience.
Degree in computer science.
Contributions to open source software.
Experience designing and developing APIs.
Experience in App development.
Working knowledge of our additional tech stack:

Docker
Haskell
Postgres
Nginx
PureScript
THE ROLE
Full time role, working 9-5, Monday to Friday.
This role is based in Dublin.
---