Barcelona is alluring year-round. There are so many sights and experiences, it can be overwhelming to plan the perfect itinerary.
To help you explore this beautiful, vibrant city, we have listed our favorite small group tours in Barcelona. These immersive, guided experiences, led by locals, will provide unique insights into the cultural touchstones of this exquisite city and will also take you off the beaten path, allowing you to discover hidden gems and, soak up the local culture. Here's what not to miss on your next trip to Barcelona: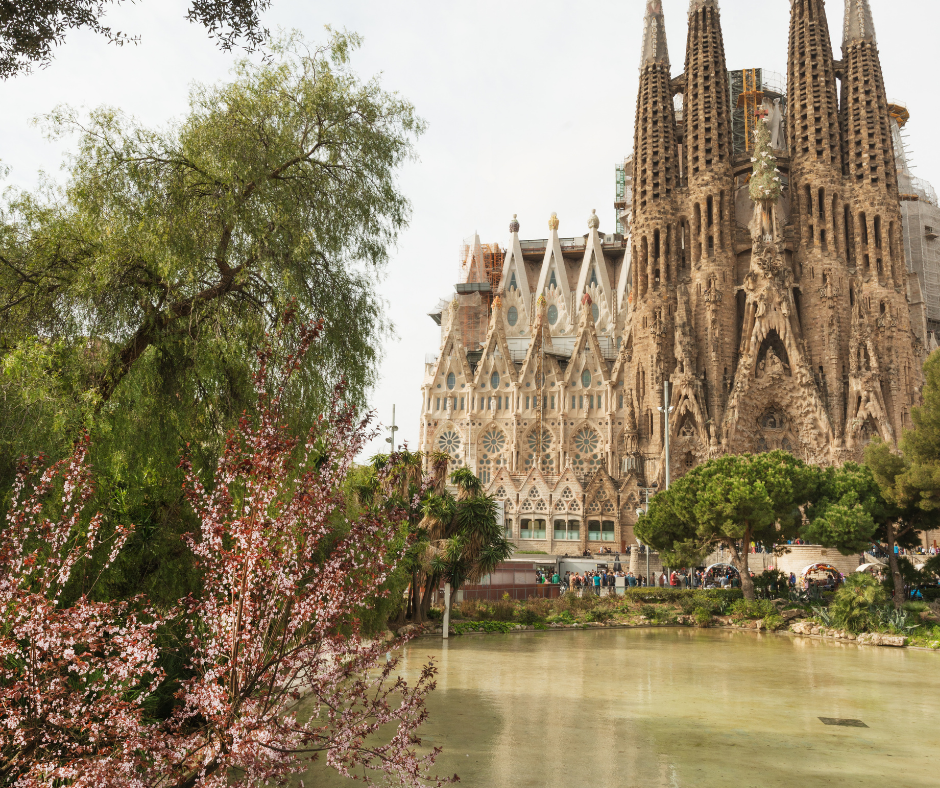 If there's one place you must visit in Barcelona, it's the breathtaking Sagrada Familia. Trust us, the moment you step foot inside this magnificent basilica, you'll be mesmerized by its grandeur. Join a semi-private tour led by knowledgeable guides who will unveil the intricate details and fascinating stories behind Antoni Gaudi's masterpiece. The giant towers, intricate stained glass windows, and the play of light filtering through them will take your words away.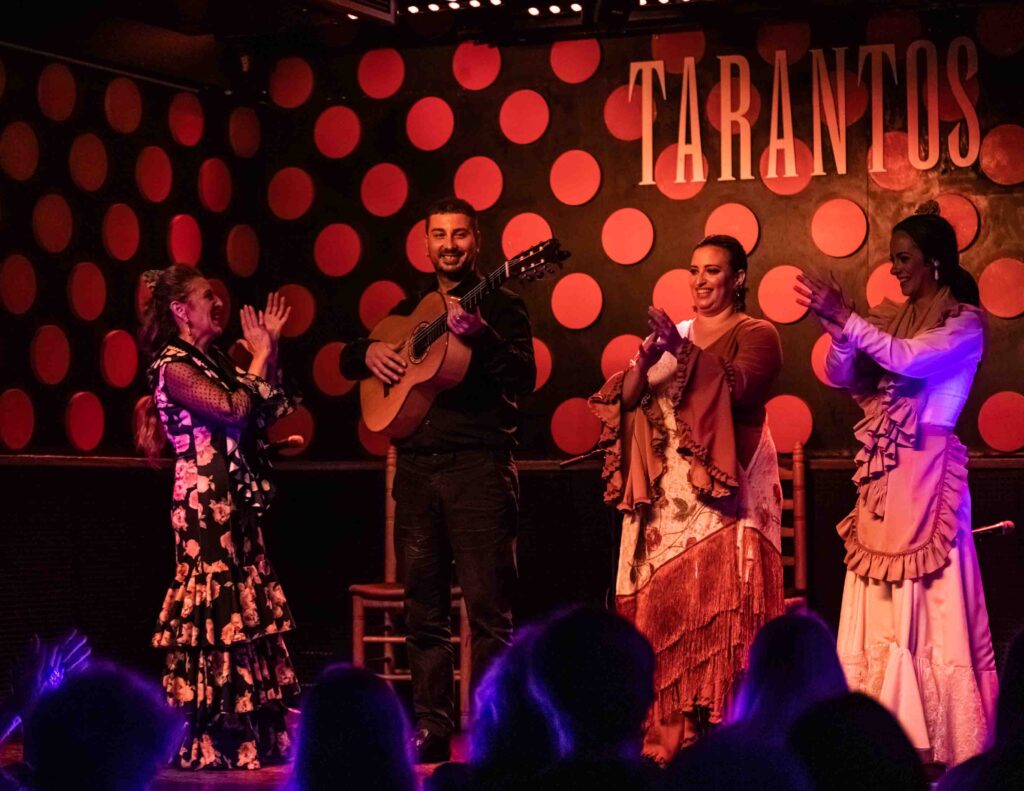 Barcelona is a heaven for foodies, and the best way to experience its culinary delights is through our semi-private Tapas & Flamenco tour. Picture yourself hopping from one local hotspot to another, sampling an array of mouthwatering tapas. Each bite will introduce you to the vibrant flavors and diverse ingredients that make Spanish cuisine so deliciously unique. To top it off, you'll be swept up in the passion and energy of flamenco, a passionate and expressive music/dance form that originated in the Andalusian region of southern Spain. Beautiful, exciting, and super fun!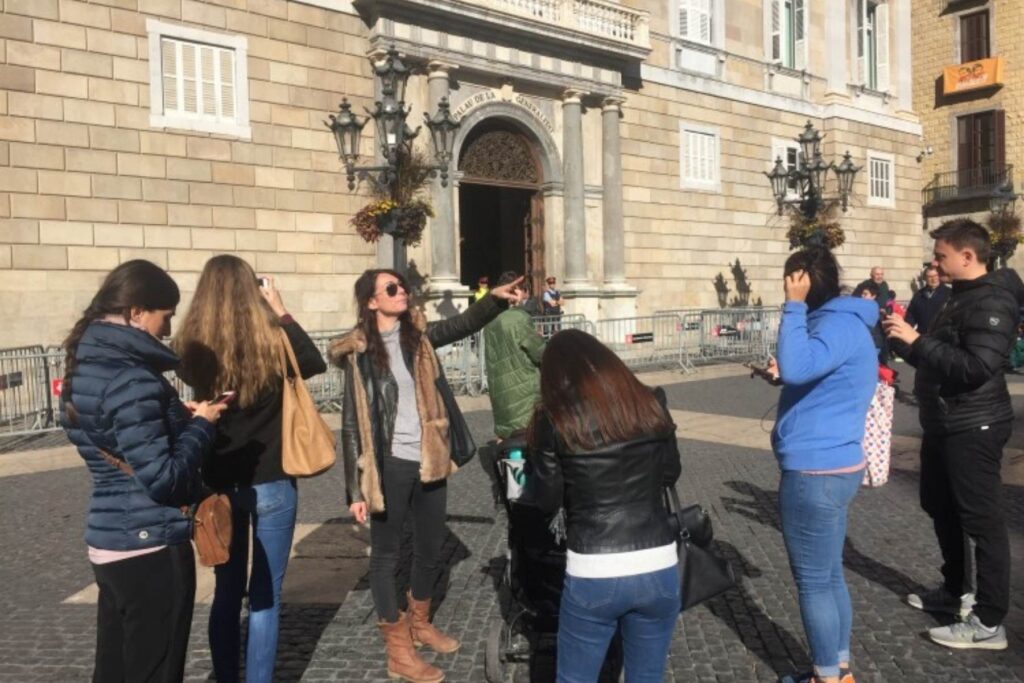 Now, get ready to explore the charming streets and neighbourhoods of Barcelona. Lace-up your most comfortable walking shoes and join us on a semi-private walking tour through the city's fascinating life and history. We'll wander through the narrow alleys of the Gothic Quarter, where each step reveals hidden squares and ancient buildings with stories to tell. The Barcelona Cathedral will leave you breathless with its stunning architecture and admire many ancient façades with your expert guide and a group of no more than 6 people.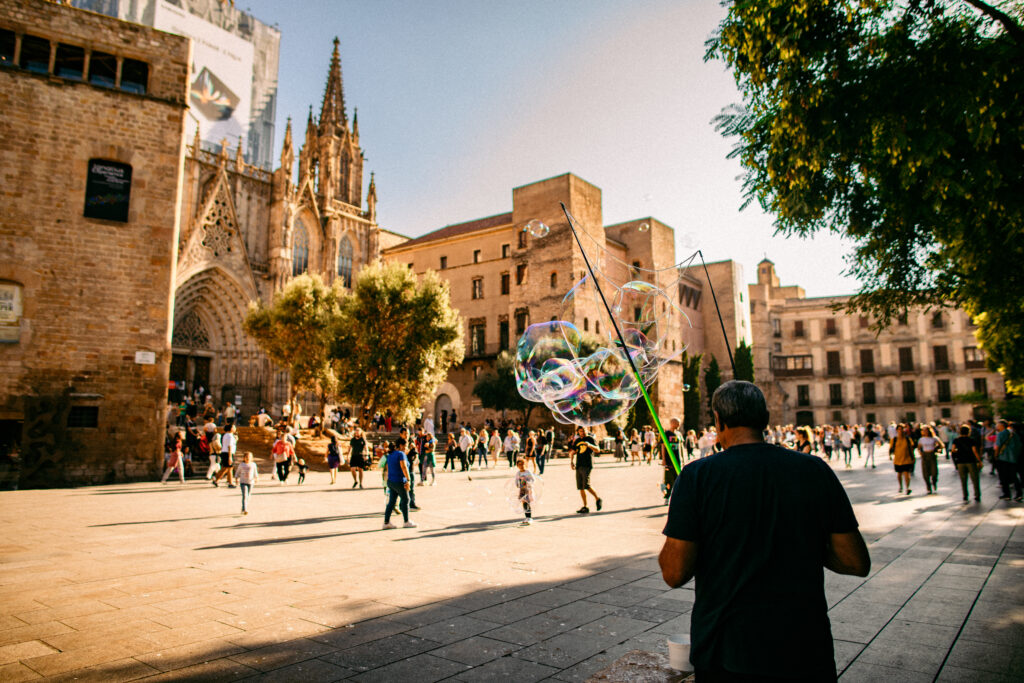 If you're short on time but eager to experience Barcelona's top attractions, a all-inclusive semi-private full-day tour is a perfect option. It's a 7 hour, jam-packed day of discovery! We'll explore the whimsical Park Guell, where Gaudi's creative genius comes to life through vibrant mosaics and extraordinary architectural elements. We'll visit the Sagrada Familia, a true masterpiece of design and architecture, and wander through the winding streets of the Gothic Quarter, immersing ourselves in the city's rich history. The best part? We won't waste any time in lines, allowing us to make the most of every second of your tour.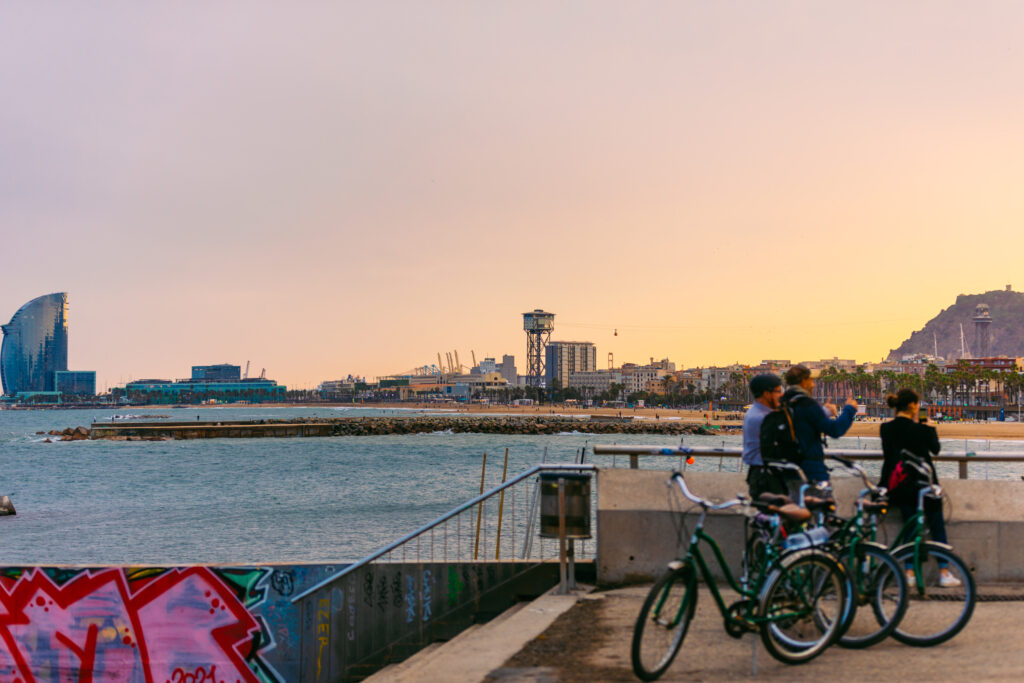 Picture this: We hop on bikes, feeling the warm breeze on our faces as we pedal along Barcelona's stunning coastline. Your guide will make specific stops to share insights about this fabulous city. While the golden hour sets in, you will stop with your group to sip on a glass of Spanish Cava. As the sun sets, we'll witness the transformation of Barceloneta Beach into a picturesque panorama. The evening sky will paint a breathtaking backdrop as we soak in the relaxed atmosphere of Barcelona's twilight hours. It's a memorable experience that will leave an indelible mark on your heart and beautiful pictures to bring home.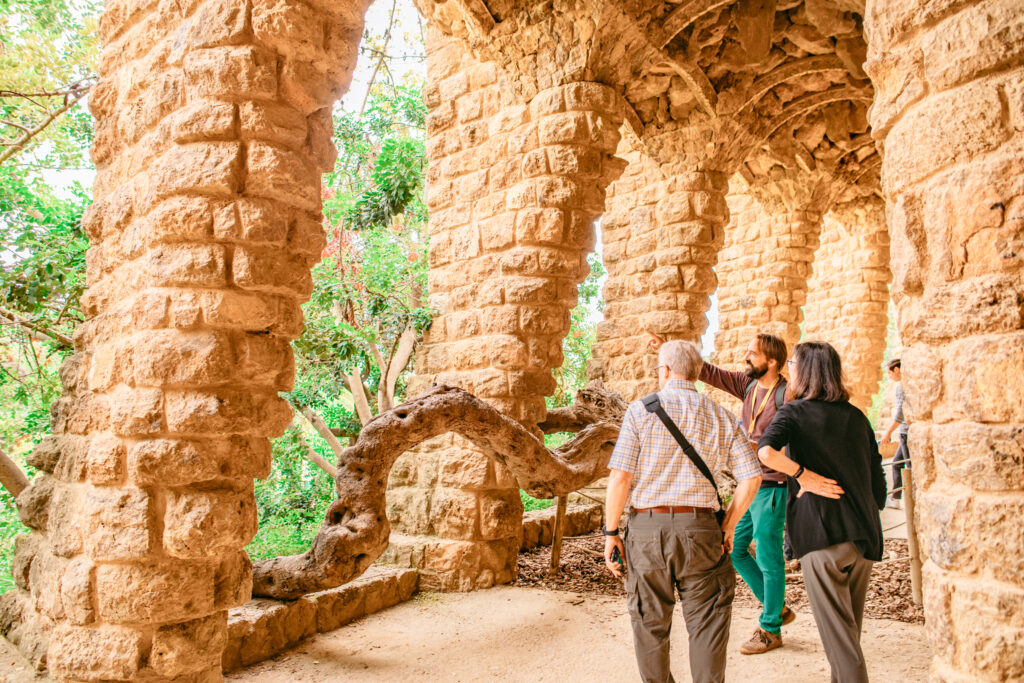 Explore the magic colors of Park Guell on a semi-private tour that unlocks the imaginative brilliance of Antoni Gaudi. As you explore this enchanting park, you'll be surprised by vibrant mosaic sculptures, curving stone structures, and breathtaking vistas. It's a place where nature and art seamlessly intertwine, creating a dreamlike atmosphere that will transport you to another realm. Every corner holds surprises and delights that will ignite your imagination.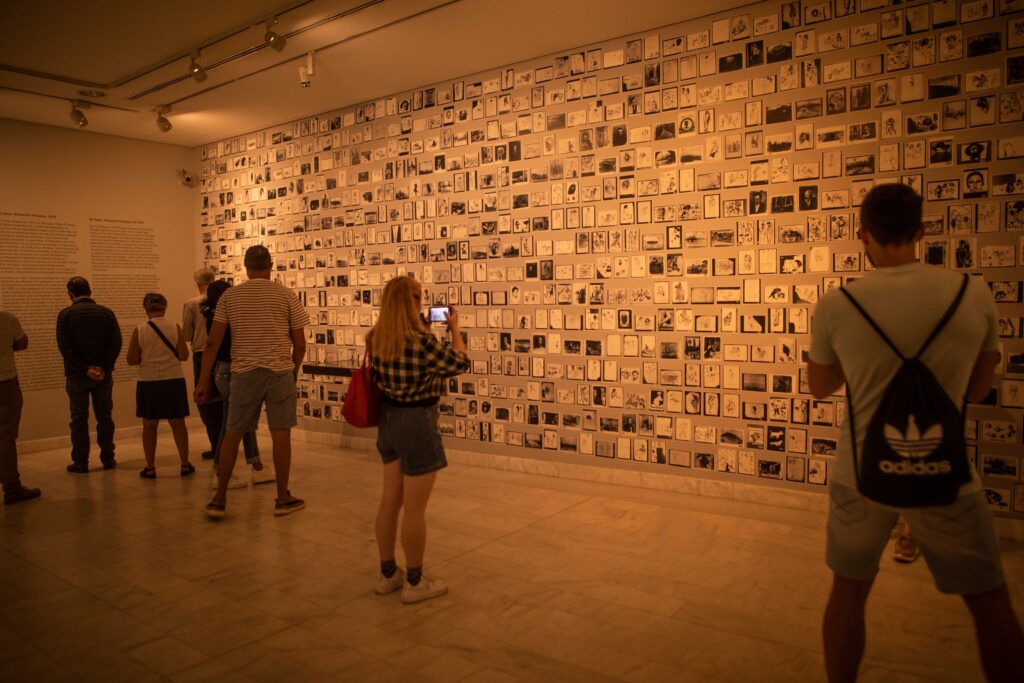 Art enthusiasts, this one's for you! On this semi-private tour, dedicated to the legendary artist, Pablo Picasso, and his connection to Barcelona, you will visit the Picasso Museum and witness the evolution of his artistic style, from his early works to his groundbreaking masterpieces. You'll gain a deeper understanding of Picasso's formative years spent in Barcelona, where the city's vibrant energy and artistic community shaped his creative vision. It's an opportunity to delve into the mind of a genius and witness the artistic trail he left behind.
Are you ready to visit and live the best of Barcelona? Book your tour with us! Our experienced and knowledgeable guides will give you the best tour of this sunny, vibrant city.