All-inclusive Barcelona Tour | Semi-Private Full Day Experience
---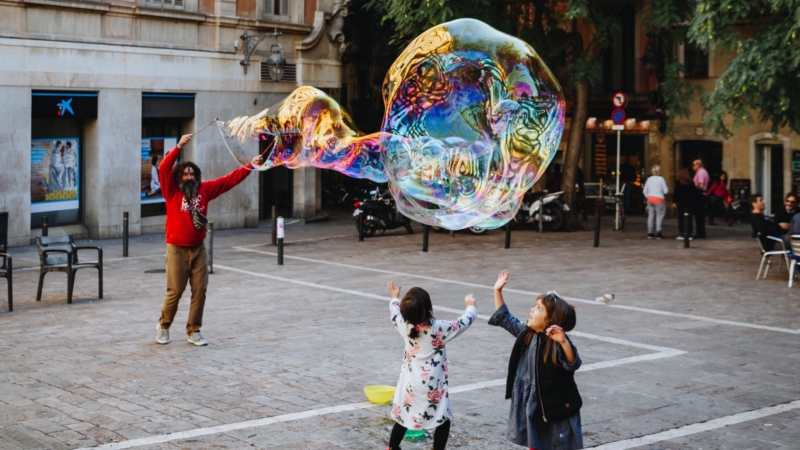 ---
LivTours' Day Tour of Barcelona is the perfect way to discover Barcelona. Experience the history and culture of the famous Gothic Quarter and visit two of Gaudi's most iconic works. This tour includes skip-the-line entrance to all sites to help you make the most of your day in Barcelona.
BOOK NOW
Semi-Private tours and experiences are guaranteed six participants max.
Our prices always include tickets and reservations fees (no waiting in lines!)
Our tour guides and staff are selected experts and speak perfect English
Easy to book and prepay your tours with our secure payment system
Eco-sustainable tourism, designed to respect and support local culture, art and traditions
---
The Gothic Quarter
Your Day Tour of Barcelona begins with a walk around the famous Gothic Quarter. The picturesque, cobbled streets are home to many fantastic sites; you'll see ruins of the Temple of Augustus, which stood at the heart of the ancient Roman city, a Picasso frieze, and the modern seats of power in Catalonia. One of the highlights of the area is the magnificent Gothic Cathedral of Barcelona, dedicated to Saint Eulalia. Take the elevator up to the terrace, for incredible views of the Gothic Quarter; go down to the crypt and explore the cathedral's cloister, where 13 geese live among the palm trees. Why? In memory of Saint Eulalia who was martyred aged 13 by the Romans.
La Sagrada Familia
After a break for lunch, the group will take a taxi to Gaudi's unfinished masterpiece. No day in Barcelona would be complete without seeing La Sagrada Familia up close. With a skip-the-line entrance on this tour, you'll enter straight into the church that Barcelona hopes will finally be completed by 2026. As your senses try to absorb all the colors, and sculptures, your guide will help you focus on the different stories. The history of the church and its architecture is just as fascinating. The deeply religious Gaudi even moved here from Park Guell so he could dedicate all his time and energies to the forest of stone that would become his final resting place. Your tour of La Sagrada Familia will end with a visit to Gaudi's tomb in the church's crypt.
Park Guell
Another short taxi ride and discover how Gaudi transformed a rocky hill into an enchanting wonderland and incorporated nature into his designs. You'll learn more about Gaudi's style and how it evolved; you'll see his passion for color, natural lines, and details throughout the park. Stop to see the famous El Drac, the smiling lizard that has become the symbol of Catalonia, and take memorable photos of your day tour in front of the most stunning views in Barcelona.
BOOK NOW
---
LivTours' group size of max 6 participants is and always has been based on sustainable travel, and we are proud to be at the forefront of change and innovation in the industry.  LivTours is committed to providing travelers with truly sustainable tours with the lowest possible environmental impact, all while supporting the local industries and people of each unique destination. To learn more about how you can actively support sustainable tourism  and how LivTours is contributing, click here.
BOOK NOW
---
All LivTours Semi-Private Group Tours are limited to 6 guests per tour guide. Our commitment to maintaining our uniquely tiny group sizes can sometimes be a little tricky, mathematically speaking. For example, we want to ensure that traveling families and friends can tour together so on rare occasions we may add one or two guests in order to not split groups. On that same note, you may also find yourself on tour with less than six people! We thank you for your understanding and flexibility.
BOOK NOW
---
By selecting Choose Dates Later / Buy as Gift at booking, any tour can be purchased without fixed dates. This is the perfect option if you want to purchase your tour as a gift for a loved one, or if you are in the pre-planning phase of your vacation. After booking, you will receive a Travel Voucher Code and full instructions on how to schedule your tours when ready. Once your travel plans are confirmed, you can easily use the Travel Voucher Code on the LivTours website to formally schedule your tours. You can find out more here.
BOOK NOW