Seville is a stunning touristic city located in southern Spain, known for its colourful architecture, rich history, and vibrant culture.
If you have been thinking of including Seville on your bucket list of places to visit in Spain, you may be asking when is the best time to visit Seville.
The best time to visit Seville ultimately depends on what you want to do during your trip. Let's dive into the different seasons and find out which one suits you the most!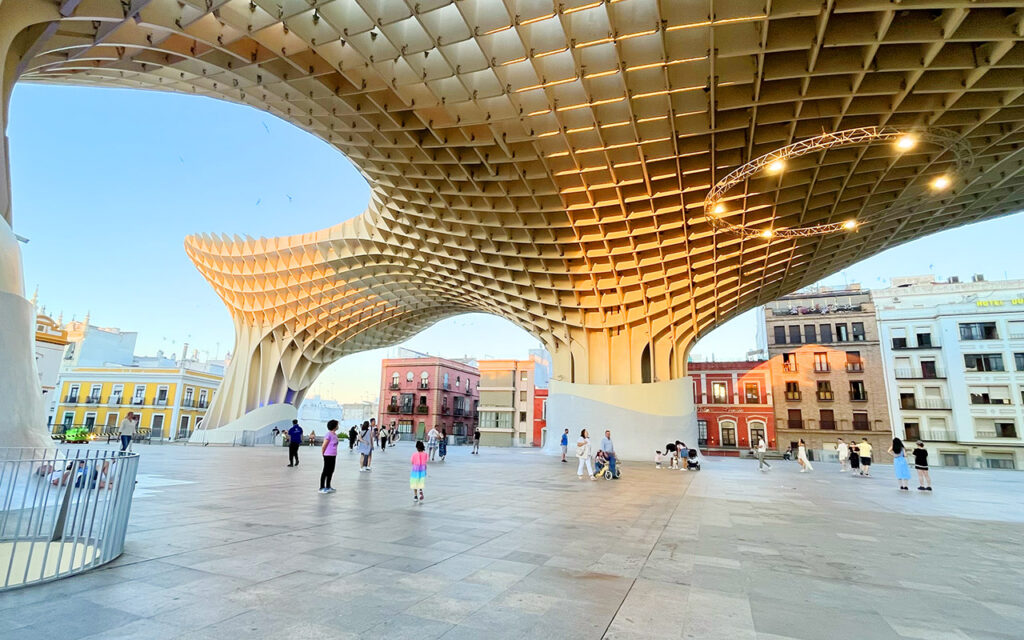 Spring (March-May)
If you're a fan of flowers, flamenco dresses, and festivals, then spring is the perfect season to visit Seville. The city comes alive with vibrant colours, and the famous Feria de Abril takes place during this time. Did you know that the Feria de Abril attracts more than one million people each year? That's right, it's one of the most popular festivals in Spain!
The Feira de Abril 2023, is happening from Sun, Apr 23, 2023 – Sat, Apr 29, 2023. If you would like to visit Seville during that week, we recommend booking your tours at least 10 weeks in advance as they are most likely to sell out!
Check out the tours we offer in Andalusia here.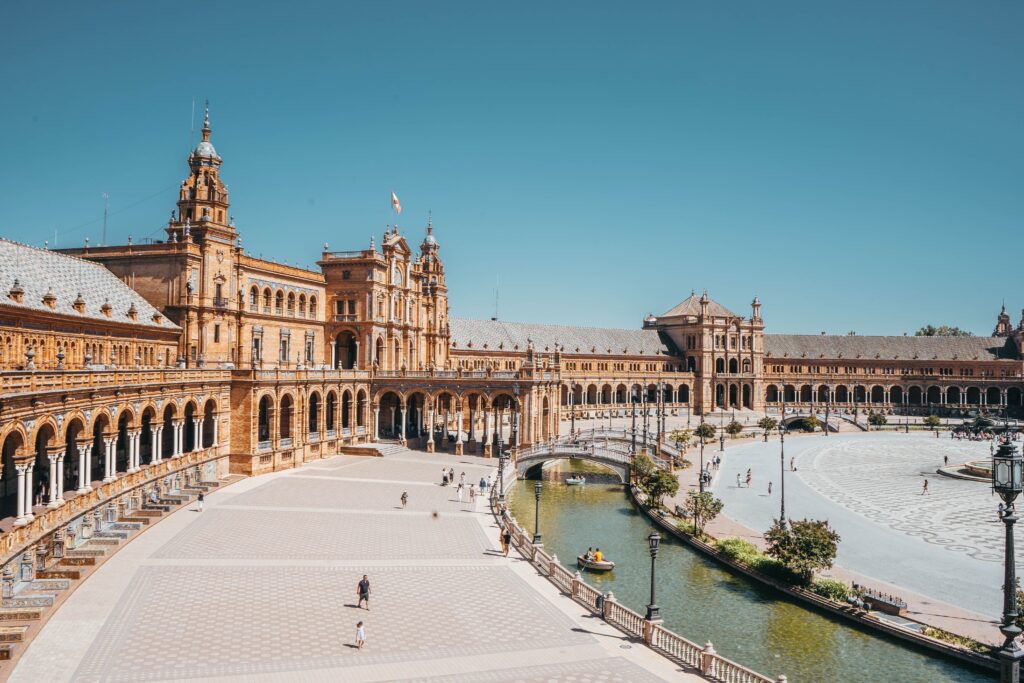 Summer (June-August)
Summer in Seville can be pretty intense, with temperatures soaring up to 40°C. But hey, if you can handle the heat, you'll have a blast! Seville offers plenty of outdoor concerts, festivals, and cultural events during this season, making it a great time to immerse yourself in the city's lively atmosphere. And here's a fun fact for you:
Seville is the sunniest city in Europe, with an average of 300 days of sunshine per year!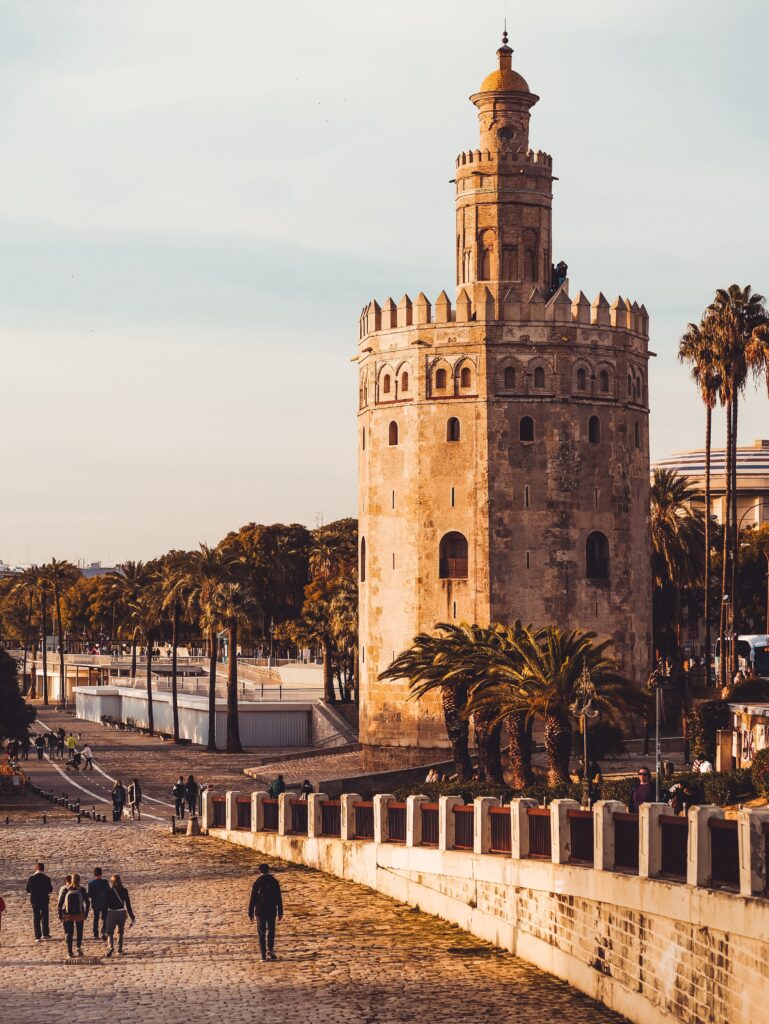 Fall (September-November)
If you're not a fan of crowds but still want to enjoy the city's pleasant weather, fall might be the perfect season for you. The temperatures are milder, and the crowds are thinner, giving you more time to explore the city's hidden gems. And here's another fun fact:
Seville's Cathedral, a UNESCO World Heritage site, is the largest Gothic cathedral in the world!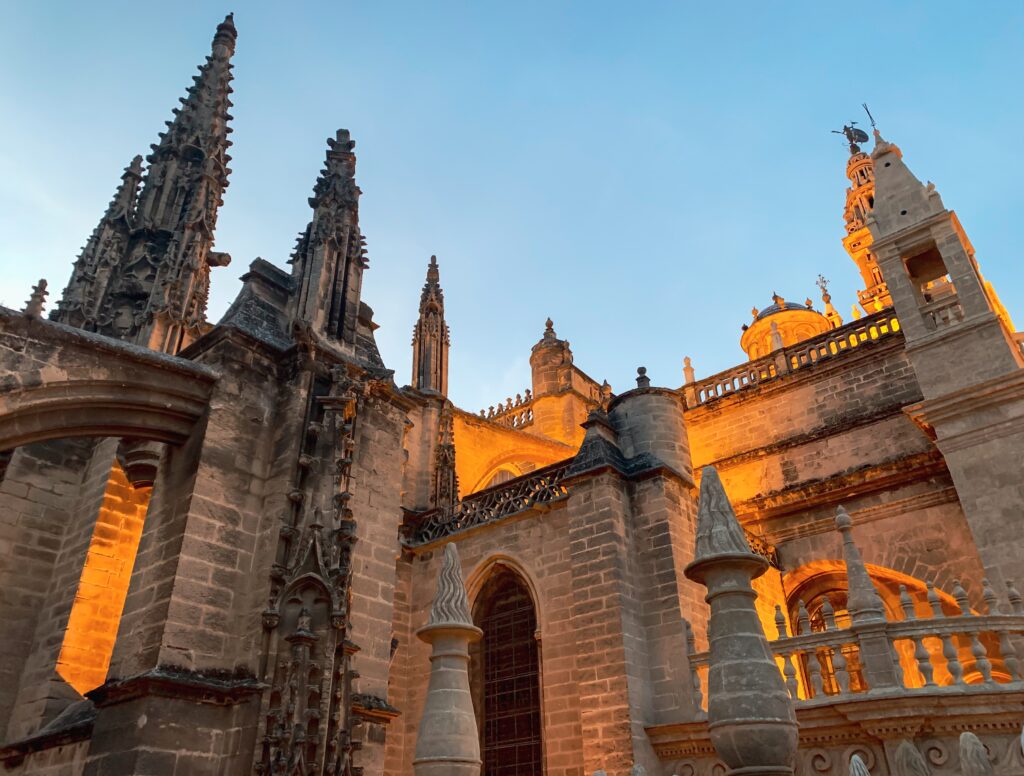 Winter (December-February)
Winter in Seville is mild, with temperatures averaging around 15°C during the day. It's an ideal season to explore the city's indoor attractions, such as museums, galleries, and historic landmarks.
Seville's Alcazar, a royal palace, was used as a filming location for the hit TV series, Game of Thrones! During winter, the palace is a bit quieter so you can take your time and explore it without sharing with the big crowds.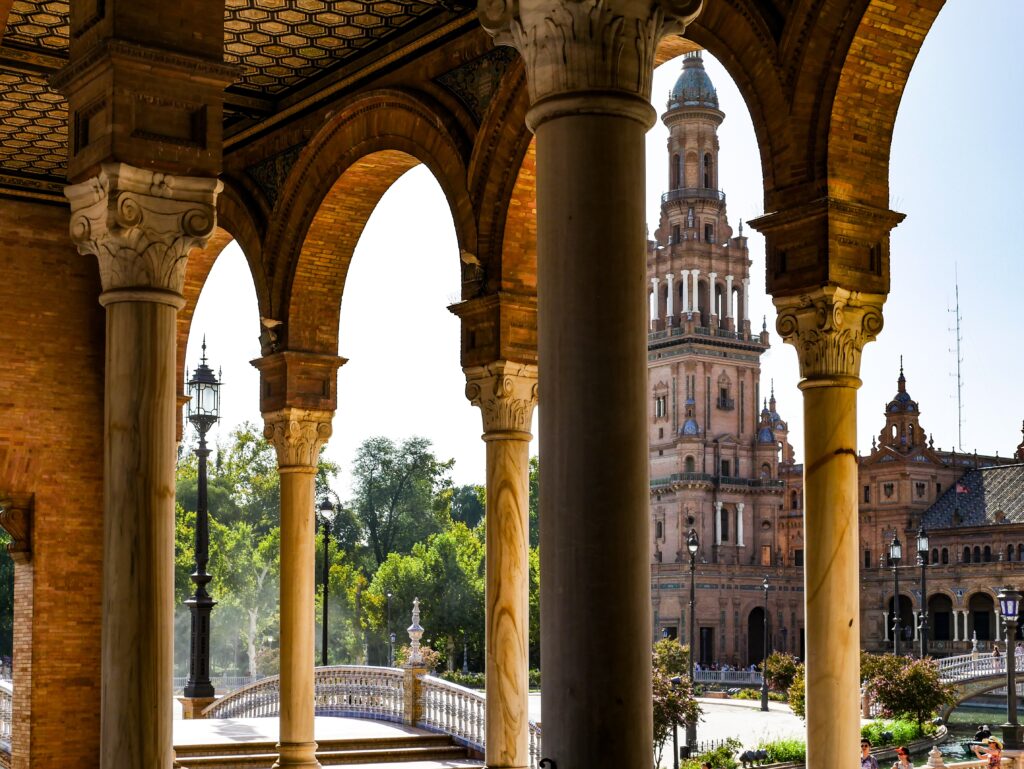 Pack your bags, and get ready to explore one of the most beautiful and colourful cities in the world! You will have a great time whether you visit during Spring, summer, fall or winter.
Laine Alcantara – Travel Content Creator for LivTours