Pisa, Italy is famous for its Leaning Tower, but the city also has a lot to offer when it comes to food and drink. From traditional Tuscan cuisine to trendy bars. So here are the 3 places to eat and drink in Pisa that you won't want to miss.
La Vecchia Cascina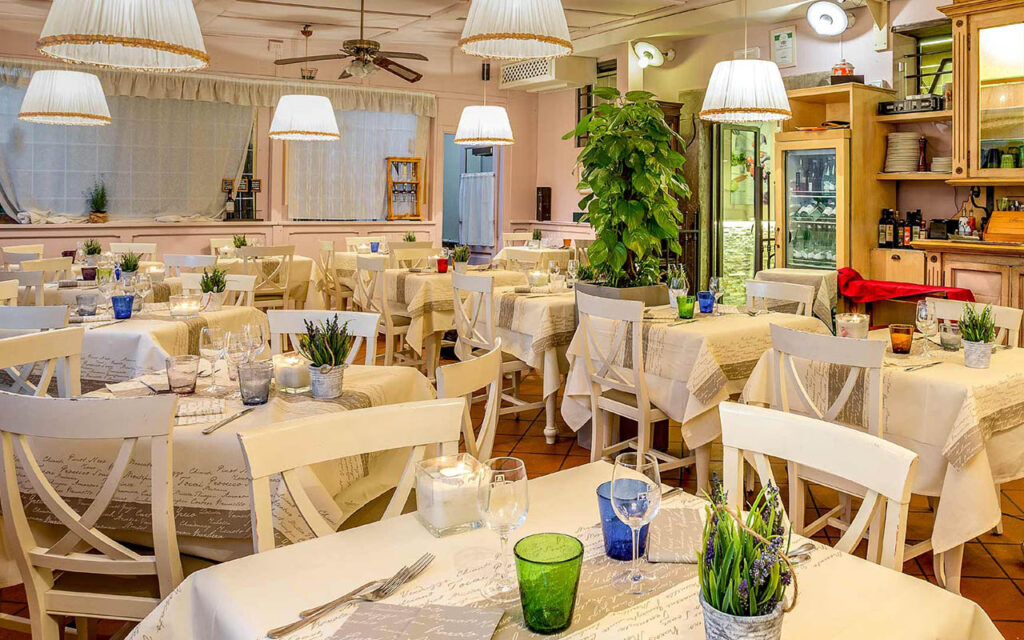 La Vecchia Cascina is a charming establishment that offers a warm and welcoming atmosphere where guests can enjoy traditional Italian cuisine and drinks.
The restaurant's menu boasts a wide range of dishes made with fresh, locally sourced ingredients. It also included mouthwatering pizzas straight out of the wood-fired oven.
The bar is undoubtedly the perfect spot to relax and unwind with a delicious cocktail or a glass of local wine after a long day of exploring the city.
Location: La Vecchia Cascina
Via San Biagio 68 – Q.re Cisanello, Pisa Italia
T: +39 050 970487 | e: vecchiacascina@tavoledisangiorgio.com
Antica Trattoria Antonietta Pisa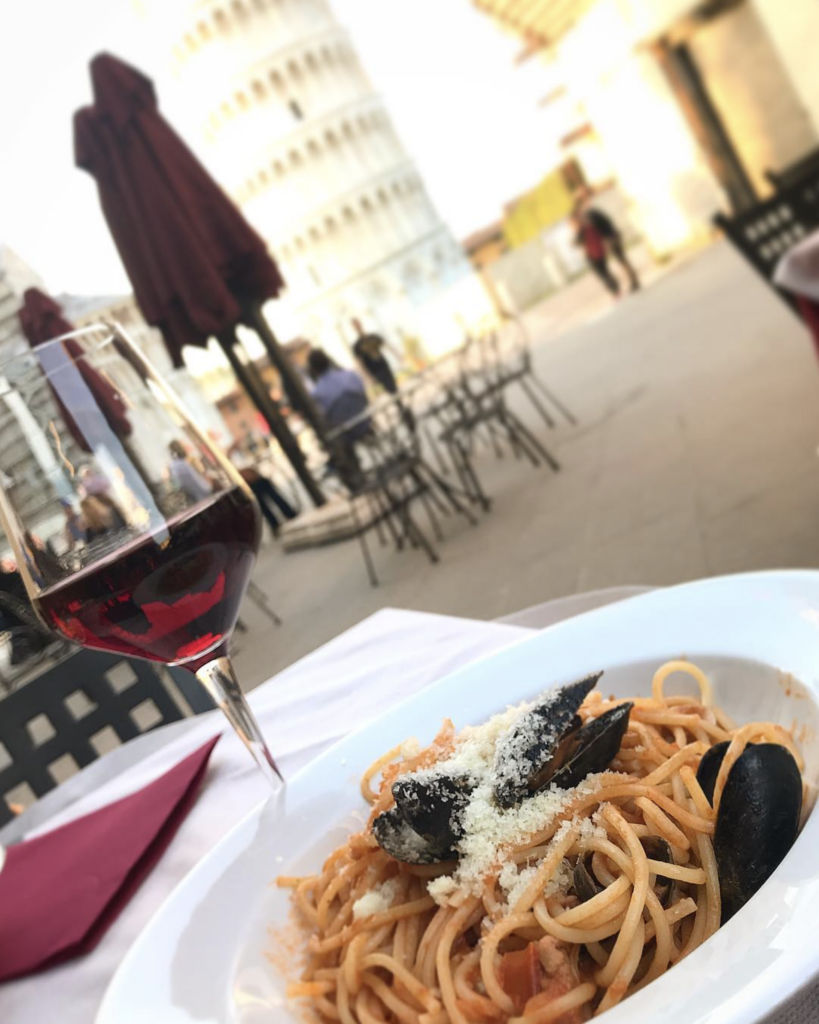 Just a minute's walk from the Leaning Tower, you will find the Antica Trattoria Antonietta. A hidden gem in the heart of Pisa. This family-owned trattoria has been serving up delicious homemade dishes for over 50 years and it's a famous touristy spot.
The menu features a variety of classic Tuscan dishes, from hearty soups to savoury pasta dishes and succulent meat and fish entrees.
You can also enjoy your meal in the cosy indoor dining area, adorned with rustic decor, or dine al fresco in the charming outdoors with a view of the tower.
They have a great selection of local wines you can choose from.
Location: Antica Trattoria Antonietta Pisa
Via Santa Maria, 179, 56126 Pisa PI, Italy
T: +39 050 561810
I Porci Comodi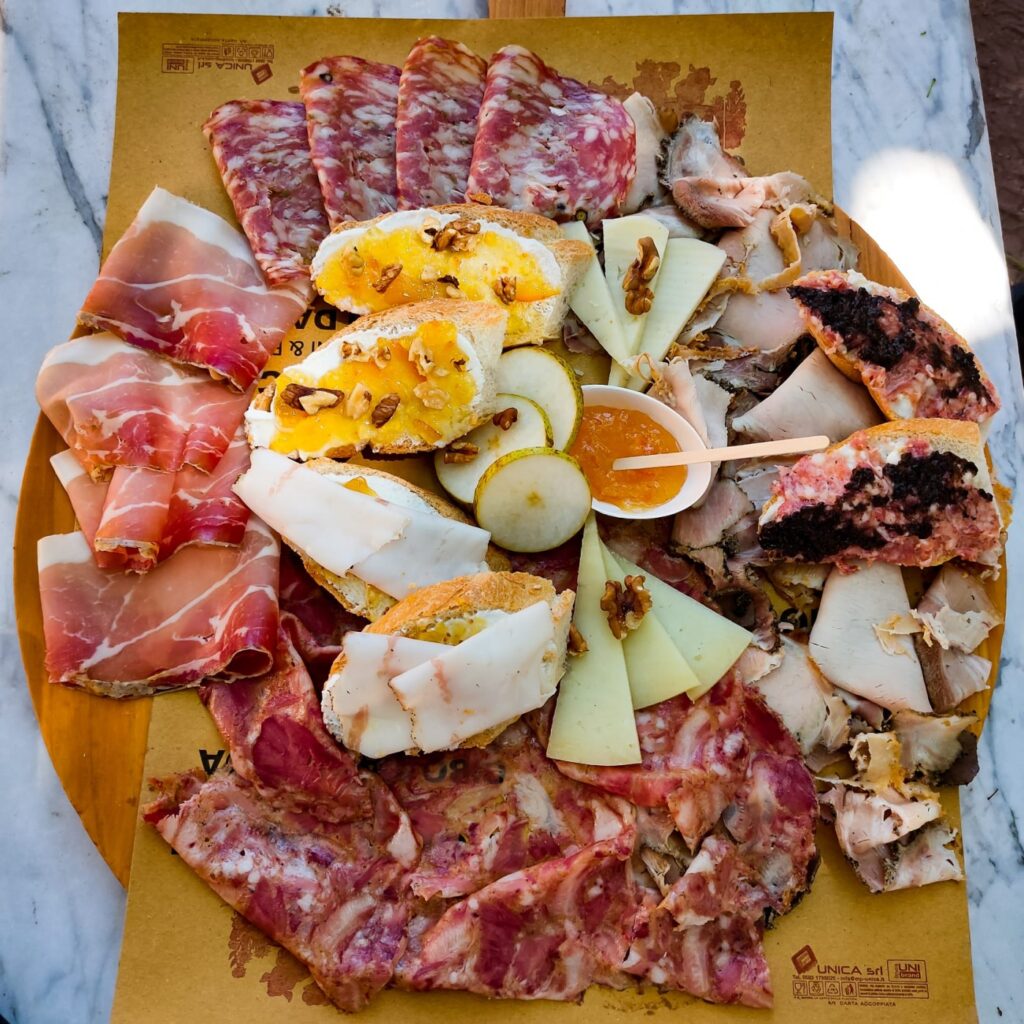 This is probably the most mouth-watering menu you will find in Pisa if you are a BIG sandwich fan! With 5,218 five-star reviews on Tripadvisor, this place is a traveller's choice and a MUST if you want to be left speechless.
They are well known for having the best Tuscan cheese and meat platter and also for having a big variety of paninis. Go there for lunch and won't leave disappointed.
Location: I Porci Comodi
Piazza Dante n° 8, Piazza Evangelista Torricelli, n°6, 56126 Pisa PI, Italy
T: +39 392 989 3706
Pisa has plenty of delicious food and drink options to explore. Whether you're in the mood for traditional Tuscan cuisine or something a little more trendy, you're sure to find something that satisfies your taste buds in this charming Italian city.