Seville is home to the largest Gothic Cathedral in the world. And if you are wondering if it's worth visiting it, well, let me tell you, you simply cannot miss it! – We call it the breathtaking Seville Cathedral!
Now, I know what you're thinking – "A cathedral? How exciting could that be?" But trust me, this is no ordinary cathedral. It is a stunning work of architecture, art, and history that will leave you spellbound.
Let's start with some fun facts, shall we?
Did you know that the Seville Cathedral was built on the site of a former mosque?
Yes, you read that right. The cathedral stands on the grounds of the Great Mosque of Seville, which was constructed in the 12th century. When the Christians conquered Seville in 1248, they converted the mosque into a cathedral and began extensive renovations that continued for over a century.
The result is a stunning blend of Islamic and Christian styles, with intricate details that will leave you in awe.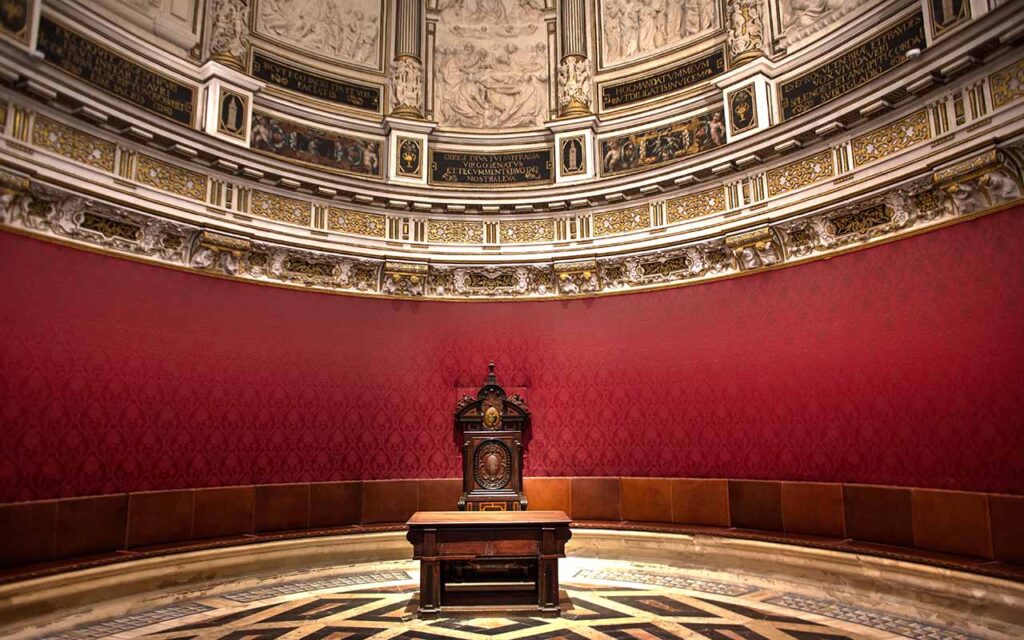 The Seville Cathedral is so huge that it can hold up to 80,000 people at once – that's more than the capacity of the Colosseum! It is also home to the tomb of Christopher Columbus, the legendary explorer who discovered the New World. You can see his tomb inside the cathedral, which is marked by a large monument.
Now, let's talk about architecture
The Seville Cathedral is a true masterpiece of Gothic design, with soaring arches, intricate carvings, and a stunning rose window that is over 11 meters in diameter.
The cathedral also boasts one of the world's largest altarpieces, which is over 20 meters tall and 10 meters wide. The altarpiece is made of 45 carved scenes from the life of Christ, and it is truly a sight to behold.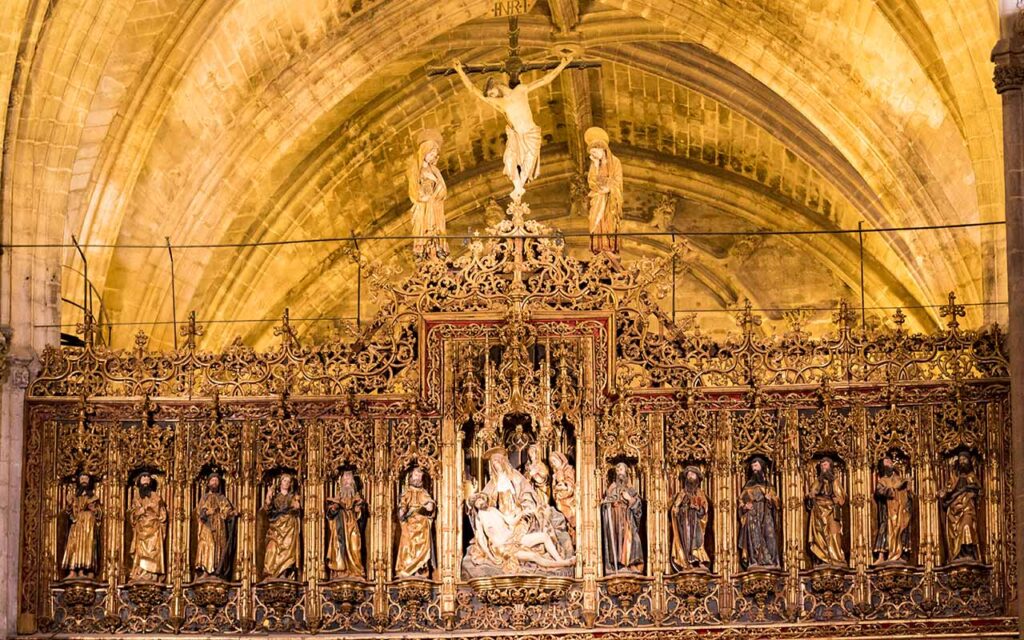 Finally, let's talk about the Giralda Tower. This tower is the most recognizable feature of the Seville Cathedral, and it is one of the city's most iconic landmarks.
The tower was originally built as a minaret for the Great Mosque of Seville, but it was later converted into a bell tower for the cathedral. On our Private Alcazar Tour with Seville Cathedral & Giralda Tower Climb, you can climb to the top of the tower and enjoy stunning views of the city – it's definitely worth the climb!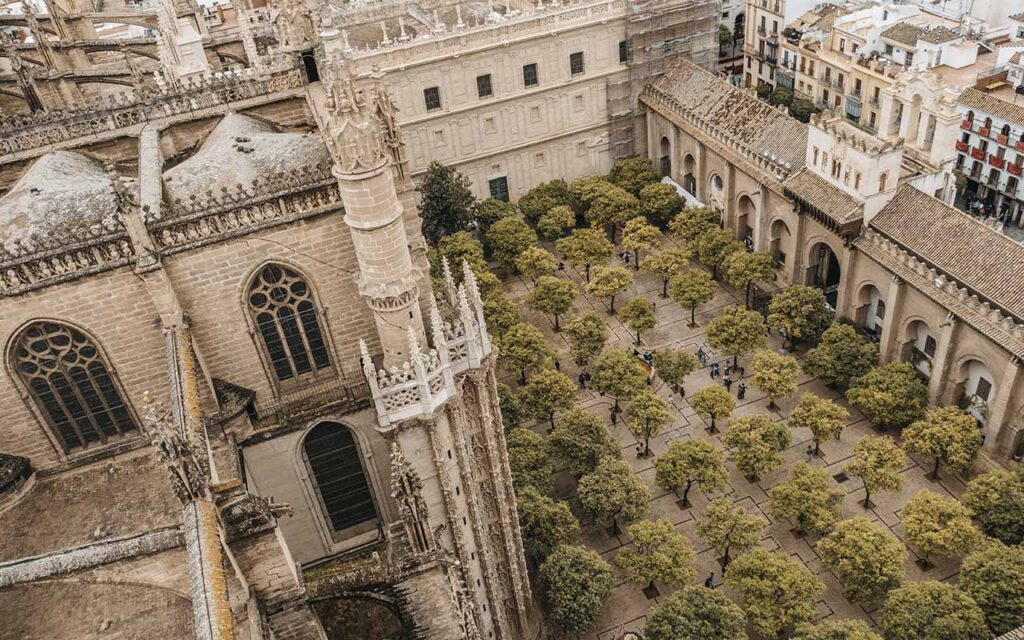 If you're visiting Seville, the Cathedral can't be left out of your itinerary. It is an architectural wonder, a testament to the city's rich history, and a true masterpiece of art and design whether you are religious or not. Get ready to be amazed by the magnitude of this place!