A trip to Rome wouldn't be complete without a visit to the Vatican Museums. For the uninitiated, the Vatican Museums is one of the largest and most sophisticated collections of art in the world. Any tour guide will tell you, "You could spend a month exploring the museums and still find something new." There's a lot to see and even more to learn about. It can be extremely overwhelming to try to navigate on your own. Luckily for you, we at LivTours are experts and got you covered.
Visiting in the Morning: The Pros and Cons
A traveler's instinct is usually one that starts bright eyed and bushy tailed right in the morning. Unfortunately, that means the Vatican entrance is usually swarmed around 9-10 a.m. If you want to avoid this, going earlier or later is your best bet.
Going earlier means you need to book an early access tour. Most touring agencies do not offer such an exclusive package, but we do! Enjoy access as early as 7:30 a.m., which will provide a much more relaxed and quiet Vatican experience.
This is particularly wonderful for the Sistine Chapel. Visiting around 8 and 9 a.m. will give you a much more private experience than at the height of tourism when the chapel could hold as many as 3,000 visitors.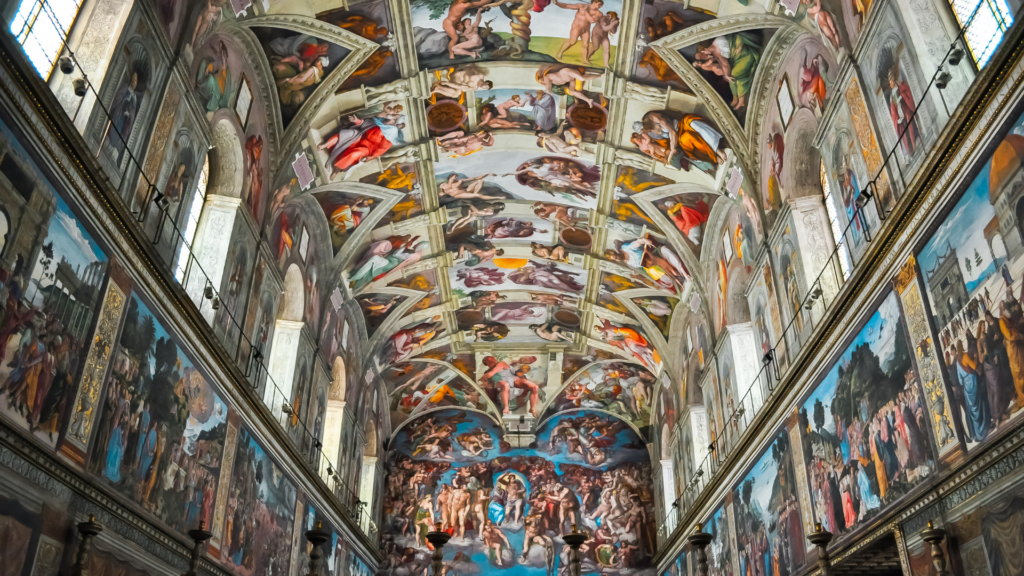 General Tips for Off-Times
Aside from that, keep the Italian schedule in mind. A Roman day usually has lunch after 1 p.m. and ends around 3 and 4 o'clock. Dinner is, of course, anywhere from 7-9 p.m. in the evening. Skip the afternoon spritz in the piazza and trade it in for a museum tour! (Don't worry––there are plenty of lunch joints that will open earlier for tourists to enjoy a more time-typical lunch to their own culture. You won't have to skip it completely!)
Visiting in the Evening
As I mentioned earlier, a great time to visit the landmarks and memorials of Rome is during the dinner hours. And, as Roman summer begins to enter in full swing, walking through the Vatican gardens and especially the dense Sistine Chapel will be much more enjoyable during the sunset. Many of the windows throughout the museums stay cracked open, so you'll be able to catch a breeze here or there.
Beyond that, the crowds are much less congested as the museums slowly begin to shut down for the night. This means speed walking through the rooms you're less interested in (and lingering in the ones you love) is much more possible.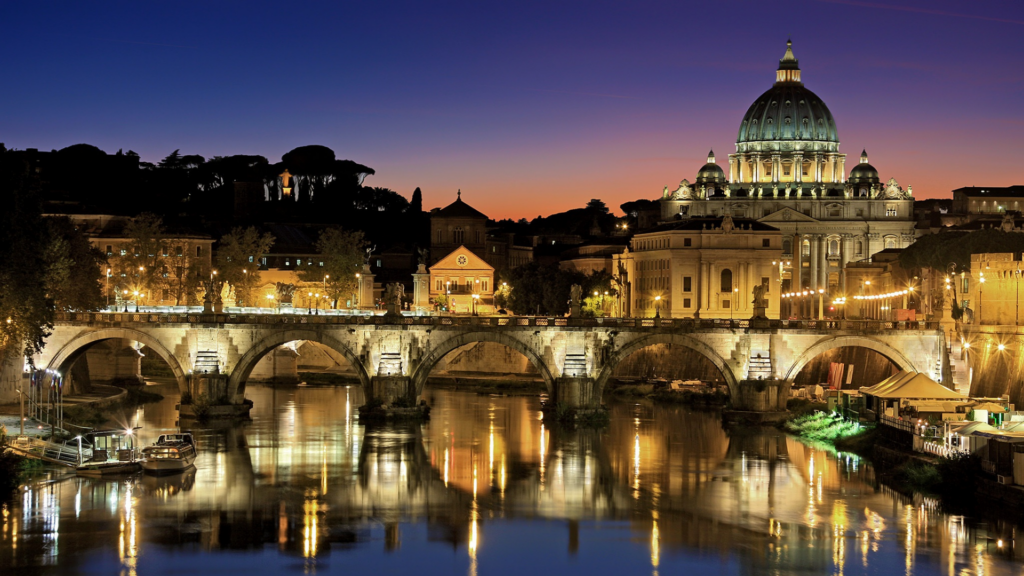 If you time your visit right, you can even catch an incredible sunset view adorned with the dome of St. Peter's Basilica. A Vatican golden hour is truly one worth all your pictures. Finish your day with a relaxing stroll through the museums with us!
Overall, enjoy your time in Rome and stay smart about your scheduling! Save yourself the sunburn and sweltering crowds by visiting during the off-times.