Rome is filled with breathtaking and historical art pieces, top to bottom. But when you finally arrive on Roman soil, it might feel overwhelming. What museums, what churches, what piazzas and fountains are you supposed to see and when? Well, to quench your thirst for classical statues, we have compiled the perfect must-see list and where to find them (and what they mean, just in case the museum is too crowded to stop and read the plaque).
6. Boxer at Rest
The Boxer is one of two statutes on this list made of bronze. Rediscovered in Rome in the 1800s, this sitting Greek man is found at the National Museum of Rome (Museo Nationale Romano). Be sure to go to Palazzo Massimo, since there are multiple locations for the National Museum. Tickets and directions are on their website.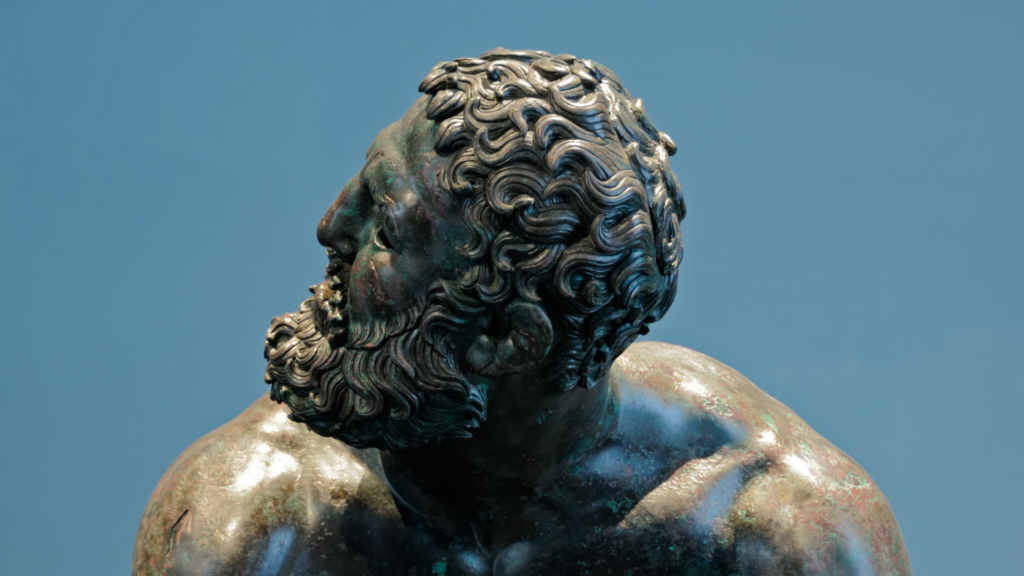 Once you make it, be sure to watch out for incredible attention to detail including a broken nose, cut lip, and blood dripping around the portrait. Because he has the common physique of a Greek hero, many have suggested that this could be a depiction of the famous Ancient Greek boxer Theogenes.
5. The Mouth of Truth
Is it really a visit to Rome if you don't participate in all of the urban legends you possibly can? (Looking at you, Trevi Fountain.) The Mouth of Truth (or Bocca della Verita) is a huge ancient disc said to have been sculpted around the first century CE. Some scholars think they used it as a ceremonial well cover back in the day. However, the myth says to stick your hand in its mouth… If you're a liar, the mouth will bite down on your hand and snatch it up for itself. Be brave!
You can find it, reservation-free, at the Basilica of Santa Maria in Cosmedin. Remember, if you want to enter the church, have your shoulders and knees covered. Saint Valentine's skull is also at this basilica! Check it out!
4. The Ecstasy of Saint Teresa
Art History majors, sound off! This is one of Bernini's great masterpieces, and is truly a sight to behold. Housed in the Santa Maria della Vittoria church, this sculpture takes up a large portion of one of the walls, incorporating all of the architecture surrounding it. The church is very close to Termini station and has a shopping district close by. It's perfect for a quick stop in the middle of a busy day exploring Rome.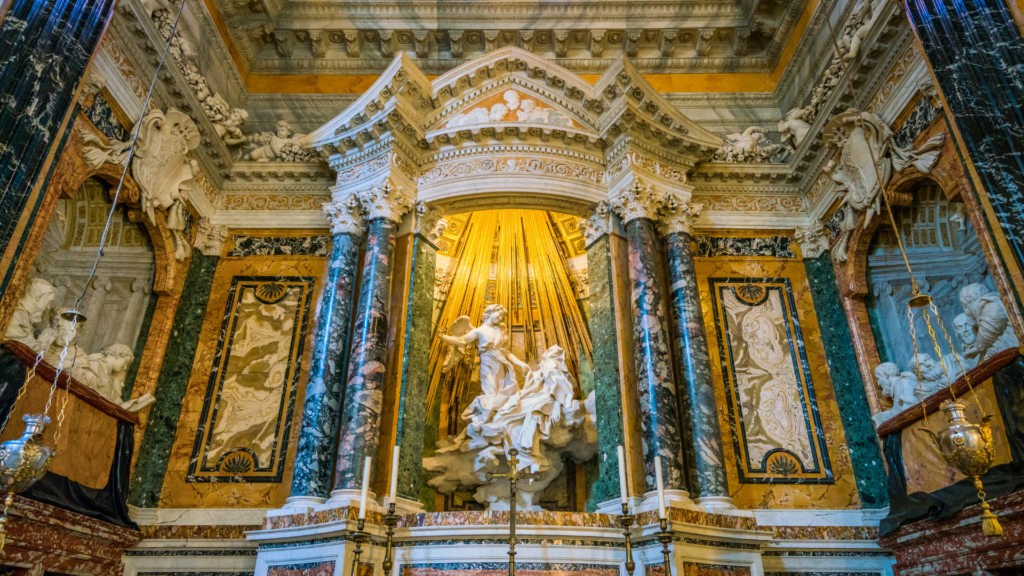 The sculpture used Saint Teresa's description of her divine meeting with an angel as direct inspiration, making for one of Bernini's most theatrical and emotional works to date. It is one you cannot miss!
3. The Belvedere Torso
This piece is a fragment, a mysterious remnant. Many think it is the initial inspiration for "The Thinker" sculpture, made much later. After some controversy among historians, the Vatican website proudly identifies this as the torso of Ajax, the great Greek hero.
The myth is simple. After Achilles died in the Trojan War, Odysseus and Ajax fought to see who would win Achilles' armor. Odysseus comes out the victor. Ajax, consumed by sorrow, goes mad for a period of time and totally embarrasses himself. Upon coming to, he feels so ashamed that he tragically falls on his own sword. This magnificent torso is the moments leading up to this hero's end.
Find this masterpiece and many others––such as Laocoon and Venus Felix––at the Vatican Museums. Tickets are easy to grab on their website. Or, if you want to avoid the crowd, take an after hours tour with us here!
2. Apollo and Daphne
Once again, we have an original Bernini. This time, he crafted this piece much later in his career. Apollo and Daphne is one of the most breathtaking sculptures in the world. It is based on the titular myth. Essentially, Apollo brags to Cupid at how incredible he is. Cupid punishes him by striking him with a love arrow and Daphne, the woman of his affection, with an anti-love arrow. She ran from him, asking her father to turn her into a tree.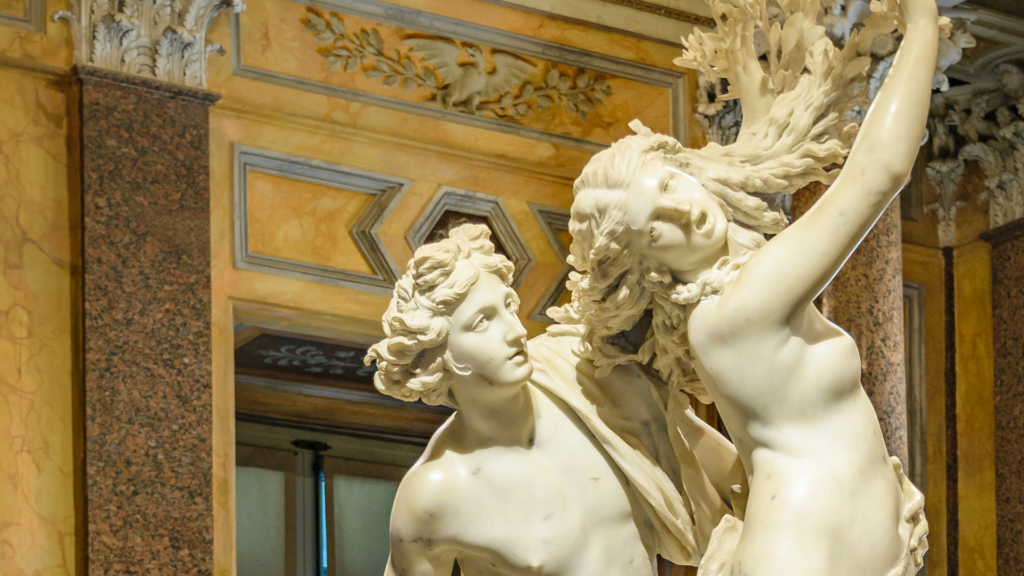 Thus, the birth of the olive tree. This is why you often see Apollo with a laurel in his hair. He kept the tree Daphne for himself on Mount Olympus. Make sure you buy your tickets to the Borghese Gallery online, as it is often busy.
While you're there, keep the Bernini party going! Make sure to catch The Rape of Persephone and his interpretation of David.
1. The Capitoline Wolf
Obviously, the number one spot on our list has to be The Capitoline Wolf. This sculpture is easily the most integral to Roman culture on this list. It is a must see during your time here. The origin of this piece is largely unknown, though recent scans suggest the wolf was cast in the eleventh century. Remus and Romulus, the founders of Rome, are featured underneath the she-wolf. The image of the babies suckling from the wolf is an iconic symbol of Rome all throughout time. It is the perfect capstone to your visit.
The Capitoline Museum is the oldest museum in the world, so make sure to soak in all of that history while you're there. Book your tickets before you go but rest assured that weekdays are not as busy as the weekends.