Going on a trip to the picturesque Cinque Terre from Rome might seem like a stretch, but thanks to Italy's excellent high-speed railway services, it's actually quite easy and simple. While it may require an early start, the destination ahead promises breathtaking beauty, charming village cafes, and unforgettable views.
Whether you're drawn to exhilarating hikes along the rugged Ligurian coastline, leisurely moments in quaint piazzas, or exploring the historical sites within the Cinque Terre National Park, we have the perfect plan to make your day trip to Cinque Terre from Rome a memorable experience. Let's dive into the details and prepare for an incredible adventure!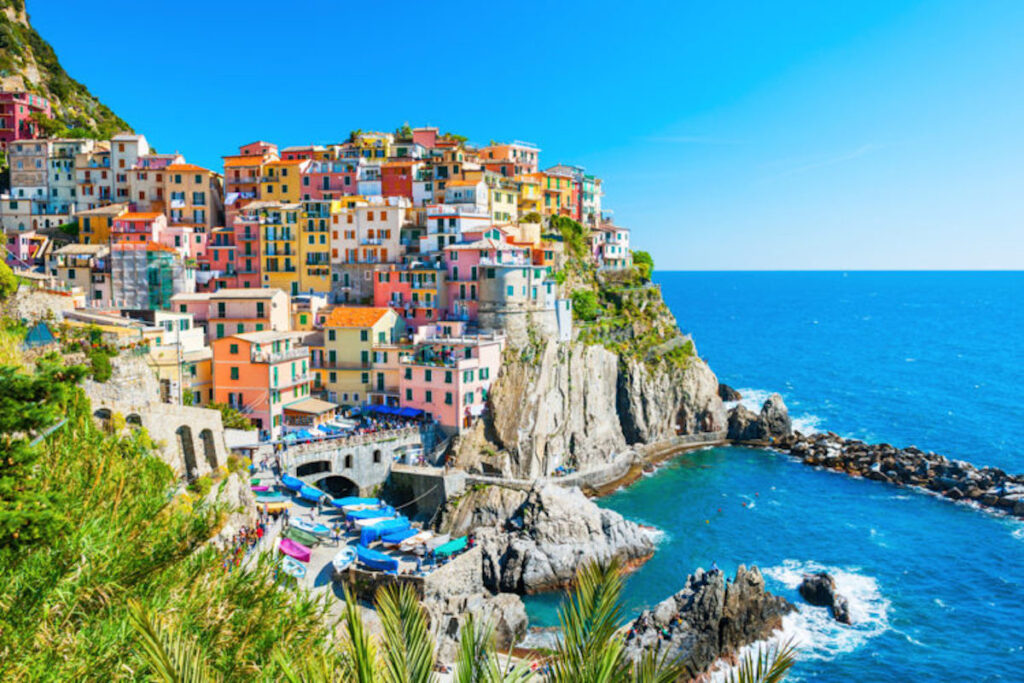 Train
Taking a train in Rome is pretty straightforward and you can book your tickets online here.
Depart from Roma Termini Station and take a direct train to La Spezia Centrale.
The journey typically takes around 3 hours, depending on the train type and the ticket can cost anywhere from €20. 💡 Book in advance to guarantee a better ticket price.
From La Spezia, you can easily access the five villages of Cinque Terre by taking shorter train rides or hiking.
Please ensure that you validate all paper tickets on the machines before your departure, including the Cinque Terre Cards and any single-journey train tickets. Validation is essential to ensure their validity and avoid any inconvenience during your travel. Fines can be quite expensive.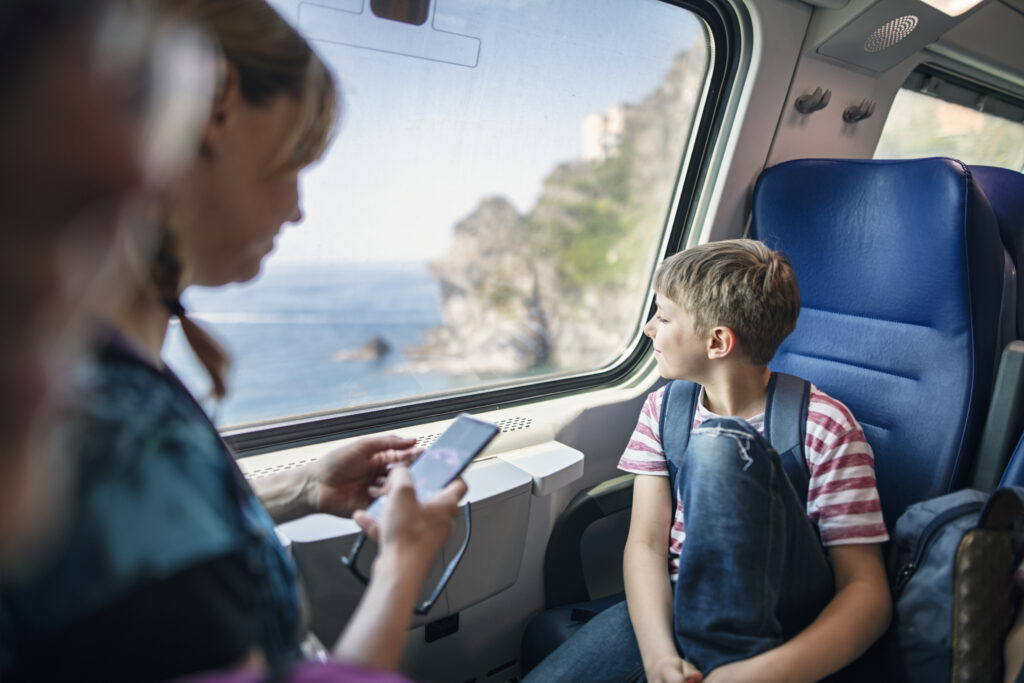 Private Transfer
If you prefer a more convenient, hassle-free and private option, you can book a private transfer. Get in touch with us at info@livtours.com and we will be happy to assist you with your planning.
This allows for flexibility in terms of stops along the way and can be more comfortable for larger private groups including big families travelling together.
Once you arrive in La Spezia, you can easily access the Cinque Terre villages via train, which runs frequently between La Spezia and the five villages: Riomaggiore, Manarola, Corniglia, Vernazza, and Monterosso al Mare. The train journey between the villages is short and offers stunning coastal views.
It's worth noting that travelling by car to Cinque Terre can be challenging due to limited parking and restricted access in the villages themselves. Therefore, we offer the most convenient and recommended option: A Private Tour from La Spezia to Cinque Terre | Shore Excursion.
Commencing right outside the La Spezia Cruise Ship Terminal, your expert local guide will await your arrival, ready to accompany you on this unforgettable journey.
You will begin with a leisurely stroll along the waterfront, making your way to the ferry terminal where you will board your first boat of the day.
Prepare to be captivated by the breathtaking scenery as you cruise through the Gulf of Poets, a bay celebrated by Lord Byron and other literary figures such as Mary and Percy Bysshe Shelley. As you venture out of the bay and reach the straits of Portovenere, the vast Mediterranean Sea unfolds before you, with the iconic Cinque Terre coastline emerging on your right, ready to be explored.
Our tours are perfectly customized. No stress and with all the comfort and style you can get!
Join us as we guide you on an epic day trip to Cinque Terre, ensuring you make the most of every second.