Adventures are always better when they're spent in unique, one-of-a-kind spots that make for a truly unforgettable experience. When traveling to London, maybe the London Eye or Big Ben come to mind. Baker Street, Regent Street, Abbey Road, and all the other famous pop culture roads might also pique interests. But once you've been to that museum and seen that West End musical, how should you spend your time? We've collected five rare and exciting London spots you must go to.
Family Friendly Experiences
Along with red telephone boxes and "Keep Calm and Carry On" mugs, one of London's most iconic symbols is the double decker bus. If slow rides with a tour guide's fuzzy microphone in your ear aren't your speed, Bustronome might be.
Bustronome is a multi-course, gourmet dining experience for lunch or dinner, sat within the comforts of a double decker bus. Both six and three course meals are available, and provide both an adult and child dining event. You hear that right: this is a family friendly adventure, unlike some of the other places on this list. Private experiences are also available with reservation and extra cost.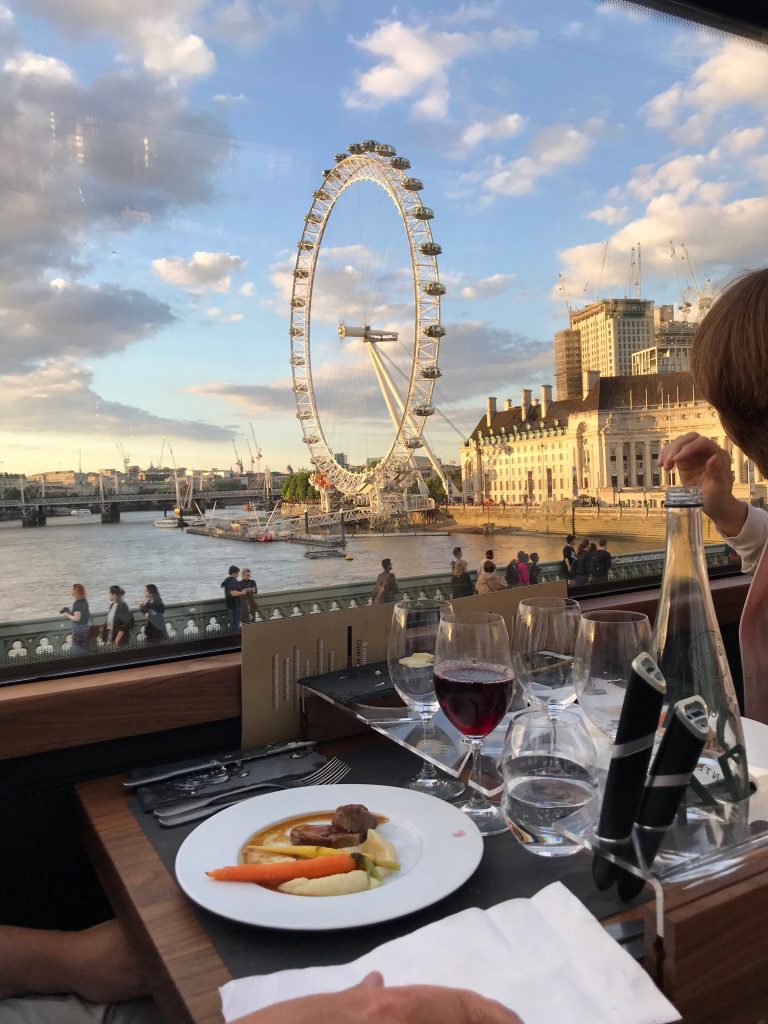 Their website is easy to navigate, and also provides their other location: Paris. Their least expensive reservation is their four course lunch (without drink) that goes for £70, and their most expensive is a six course dinner with drink for £150. Children's meals go for £40 and £50 respectively.
Next up, for all the TV lovers out there, we have Faulty Towers Dinner. Who doesn't love dinner theater? For those that don't know, "Fawlty Towers" is a popular '70s British sitcom that, despite only having two seasons, developed quite the beloved cult fanbase.
Seating you inside the luxurious President Hotel, Faulty Towers Dinner runs Thursday through Sunday every week and provides guests with a three course meal as they enjoy the show. The show itself has earned a five star rating and will leave guests roaring with laughter throughout the two hour run time. The script utilized in the performance is not from "Fawlty Towers" so even the biggest of fans will still find something new to enjoy.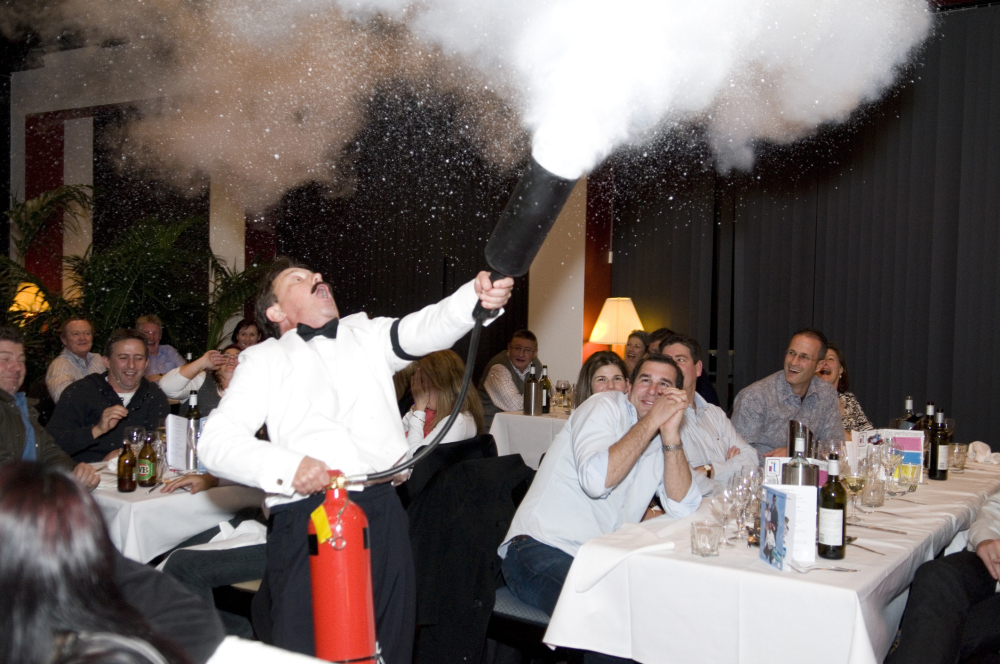 Their website provides all the answers to your questions, such as nut allergy inquiries, menus, and simple directions. Prices range from £60 to £75, and group bookings are available.
If you're looking for a unique souvenir and a quick bite to eat, Gods Own Junkyard might be for you. Providing a backdrop like no other for your Instagram page, Gods Own Junkyard is London's premiere neon sign shop. You can commission your own neon sign from the artists in house, but there are also smaller ornamental signs available for purchase.
Their cafe includes a licensed bar with various cocktails. As opposed to the previous two, it's more of a casual eating experience. The novelty is certainly in the myriad kaleidoscope of colors and lights. Don't worry though, if you're sensitive to bright light, there is space outside to eat and catch a quick break from it.
Private experiences are also available via their website, as well as commission purchasing. Not fully convinced? Check out the glamorous front cover Vogue shoot that was done there in 2011.
Nighttime Excitement
Need some time without the family? Take your friends to these bar experiences unlike any other!
Cahoots lets their guests dive into the 1940s fantasy of their dreams from an abandoned train station, making for the best period speakeasy ever. Located in the heart of Soho, enjoy your cocktails from the beautifully preserved Ticket Hall, The Underground, or the Control Room. The employees dress and act the part, letting you really soak in a unique time machine experience.
Looking for a normal night in an extravagant bar? This is your place! If that's not quite your speed, they also host escape room experiences every Saturday and Sunday for £48 per person. Picnic and dining experiences are also available on weekends and occasionally throughout the week.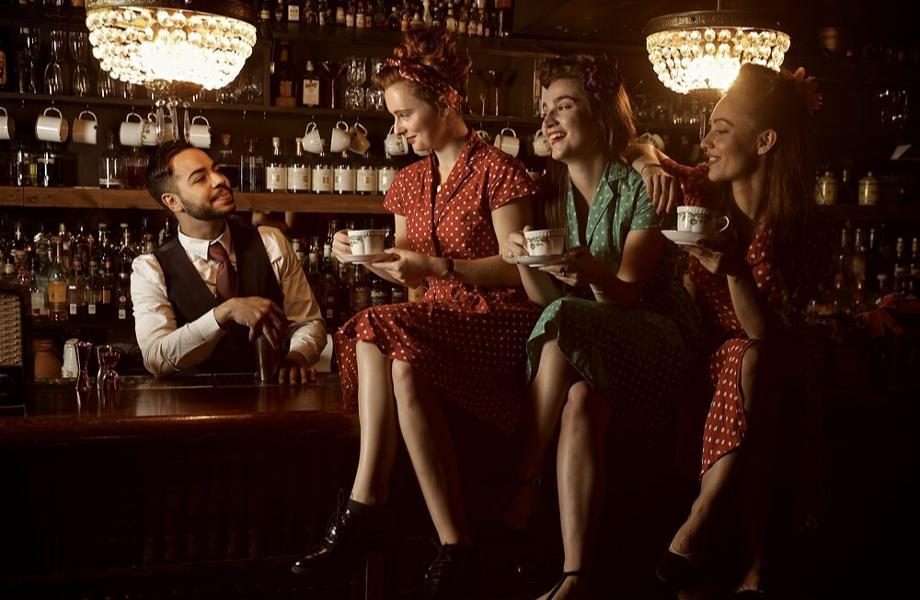 Aside from that, their three rooms provide for their own different vibes. Book a night at the Ticket Hall if you want to enjoy the outlaw prohibition vibe––hone in on your inner scoundrel! Go to The Control Room if you want a live DJ or music experience with room to dance. The Underground lets you sit in the train and enjoy some snacks.
Each room needs to be booked ahead of time, and their website is extremely easy to use. Prices vary so depending on your budget, this is a venue that can work with you!
Lastly, do you ever want to combine the simple joys of childhood and adulthood? Ballie Ballerson is London's premiere ballpit bar experience. Get tipsy enjoying their wide variety of cocktails and jump in some balls, Chuck-E-Cheese birthday party style with your friends. To keep that vibe going, they also provide pizza if you need a little pick-me-up.
Don't worry––their website details their exact ball-cleaning regiment, so you have nothing to worry about germ-wise. You can book a multitude of special events like their "Big Bottle Night" (a monthly party where they crack open a "20-liter nebuchadnezzar of fizz") or their "Easter Extravaganza" (an egg-hunt and limbo contest where you can win prizes and celebrate with their Easter chicken) or any old normal night will do, too. General admission tickets range from £5 to £17.50 per person.
What more do we have to say? Get those Instagram fits ready and go have a great time, London-bound!