When it comes to Italy, most travellers have Rome, Florence, and Venice at the top of their bucket lists. While these iconic cities deserve the attention they receive, there are numerous lesser-known gems waiting to be discovered. Let's have a look at three underrated cities in Italy that offer a unique blend of history, culture, and charm. Perfect to escape the crowds and explore the hidden treasures of Italy.
Bologna: The Gastronomic Capital of Italy
Situated in the heart of the Emilia-Romagna region, Bologna is a beautiful city that often goes unnoticed by travellers. Often referred to as the "gastronomic capital of Italy," Bologna is a true food lover's paradise. The city is well renowned for its rich culinary heritage, offering traditional delicacies such as tortellini, mortadella, and ragù alla Bolognese. Mama mia!
Beyond its culinary delights, Bologna boasts a splendid historic centre. Visitors can stroll through the arcaded streets, explore the Quadrilatero markets, admire the leaning towers of Bologna and chill around the beautiful Piazza Maggiore. Additionally, Bologna is also home to one of the oldest universities in the world. The University of Bologna was established in 1088. 100% worth your precious vacation time!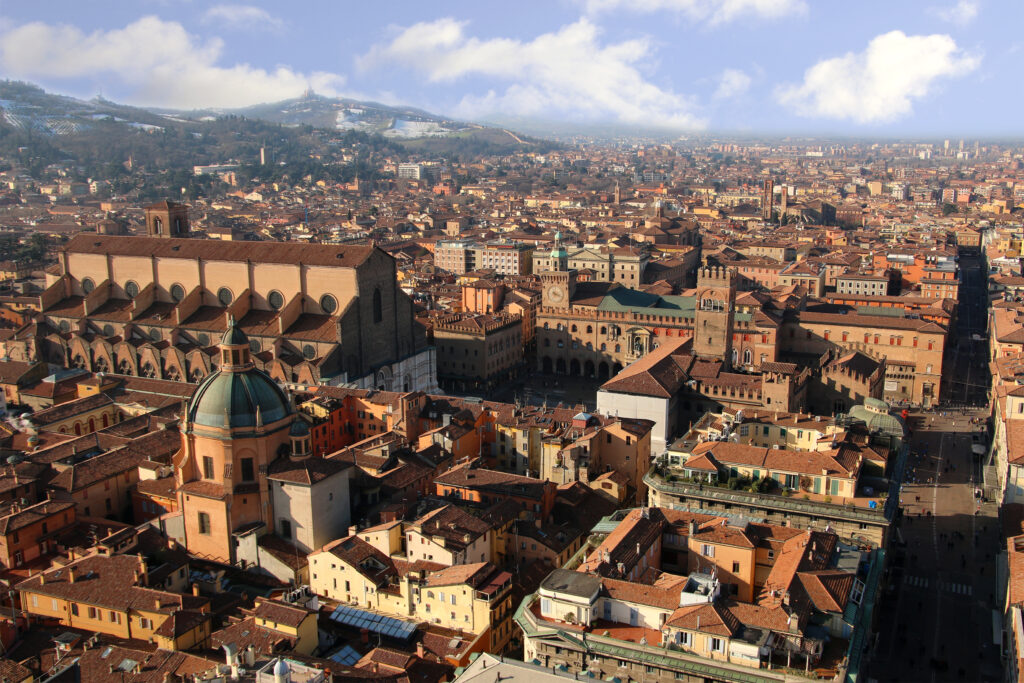 Verona: Shakespearean Romance
Famous for its association with William Shakespeare's timeless tragedy "Romeo and Juliet," Verona is a city where romance and history just flow in between its streets. Nestled in the Veneto region, Verona offers a delightful blend of ancient Roman ruins, medieval architecture, and a palpable sense of romance.
We adore Verona, there's no denying it! And our passion for this enchanting city has driven us to craft an exceptionally curated tour that showcases its most captivating highlights: Semi-Private Verona Tour | City Highlights:
Step into the pages of Shakespearean lore as we guide you to the very balcony where Romeo and Juliet's love story unfolded. Feel the romance in the air and immerse yourself in the timeless tale of these star-crossed lovers.
Delve into the annals of history as we unravel the stories behind the ancient Verona Arena, an architectural marvel from the 1st century AD that once echoed with the cheers of gladiators. Marvel at its grandeur and envision the epic battles that took place within its storied walls.
Witness the captivating narrative of Verona's past as we lead you through its iconic piazzas adorned with frescoes, palaces, and statues. Traverse the same paths as ancient travellers as we pass through the formidable Porta Borsari, the original gateway that welcomed visitors during the heyday of the mighty Roman Empire.
Capture picture-perfect moments on Verona's picturesque Ponte Pietra, a testament to the city's enduring history, with its foundations dating back to 89 BC. Let its timeless beauty leave you in awe.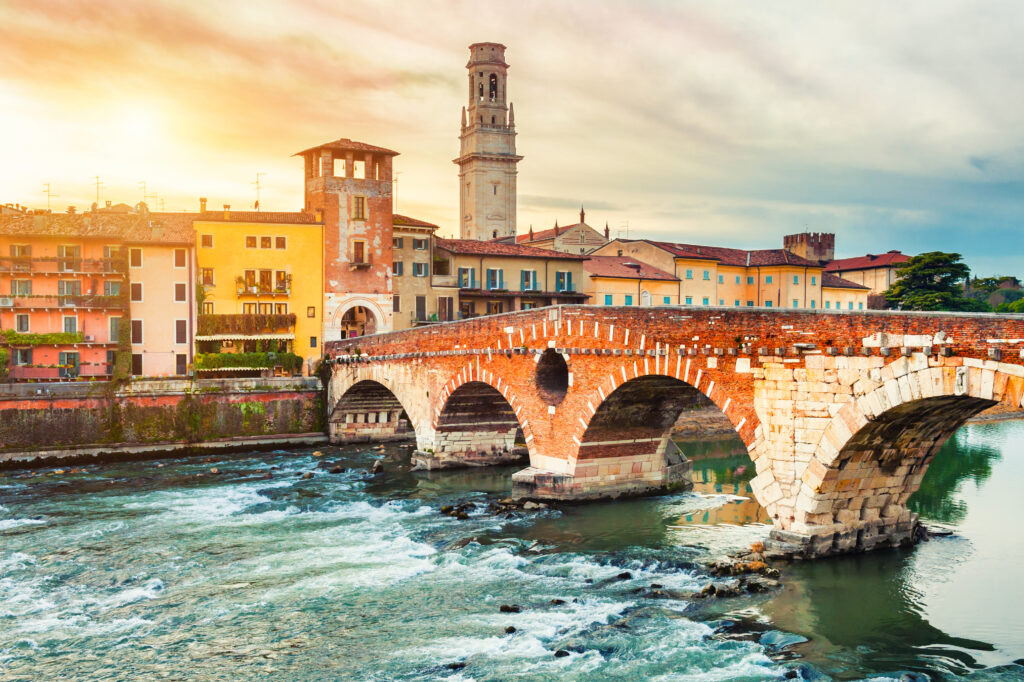 Pay homage to the illustrious Scaligeri family as we visit Gothic-style funerary monuments that bear witness to their grandeur. Uncover the tales of this influential dynasty that left an indelible mark on Verona's history.
Admire the resplendent statue of Dante, the revered Florentine poet, standing proudly in one of Verona's most significant squares. Discover the intriguing circumstances that led to its prominent placement and the enduring legacy of this literary genius.
Unearth hidden treasures and savour the delights of local restaurants tucked away along the charming cobblestone streets. Let our expert guide unveil the secret spots that will make your Verona experience truly unforgettable.
Modena: Art, Cars, and Culinary
Located in the Emilia-Romagna region, Modena is a captivating city known for its artistic heritage, automotive excellence, and culinary wonders. Birthplace of legendary opera singer Luciano Pavarotti and renowned tenor Enrico Caruso, Modena boasts a fascinating and rich cultural scene.
Discover the breathtaking Modena Cathedral (Duomo di Modena), a UNESCO World Heritage site showcasing Romanesque grandeur and featuring a stunning Ghirlandina Tower.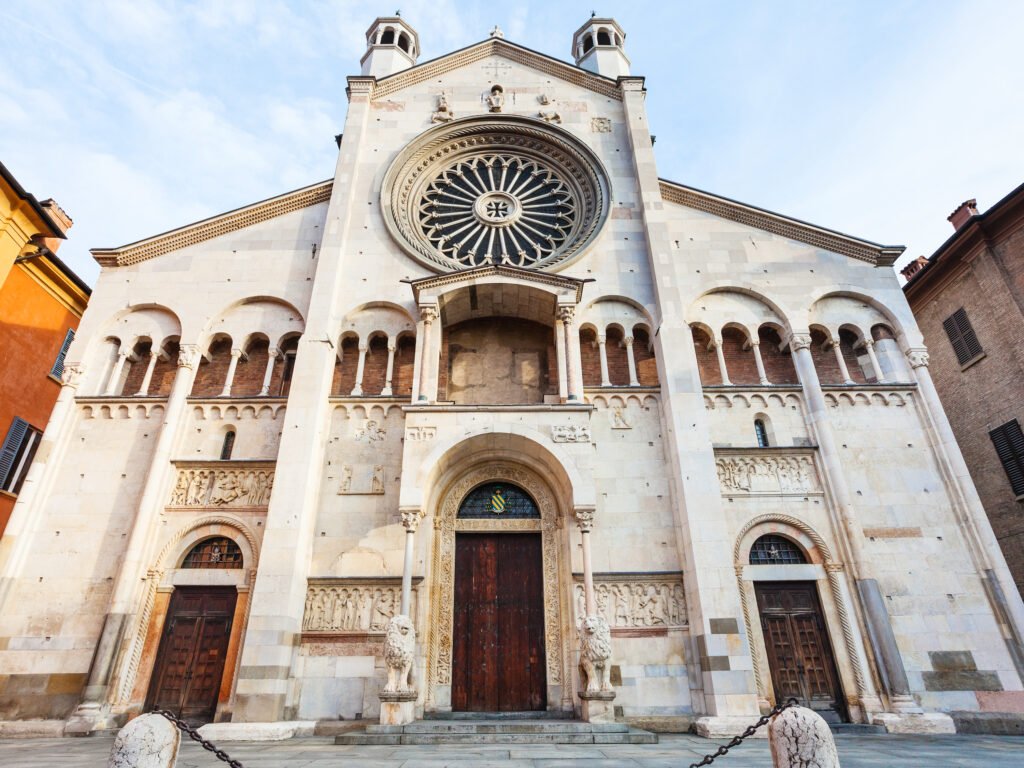 Explore the Enzo Ferrari Museum, paying homage to the iconic Italian sports car manufacturer.
To tantalize your taste buds, indulge in Modena's gastronomic treasures, including the world-famous balsamic vinegar and delectable Lambrusco wine.
Modena's charming streets, artistic heritage, and automotive legacy blend seamlessly, creating an underrated city that offers a unique and diverse experience for visitors.
These 3 Italy's lesser-visited cities have so much more to offer beyond the well-trodden tourist paths. Bologna, Verona, and Modena reveal hidden treasures and authentic experiences that showcase Italy's cultural richness, culinary deliciousness, and historical significance. Whether you're a foodie, a romantic at heart, or an art and automotive aficionado, these three, generally underrated Italian cities deserve a place on your travel itinerary.
Embark on a journey of discovery and immerse yourself in the beauty and charm of Bologna, Verona, and Modena—three captivating destinations that often go unnoticed but leave a lasting impression on those who explore them. Book your tour with us! www.livtours.com