Rumors of visitors having to pay to enter Venice have been circulating for years. While many fear that Venice will become little more than a theme park, the local authorities say that drastic action is necessary.
To prevent dangerous overcrowding in the most popular parts of the city, Venice City will limit the number of people allowed in each day. This isn't a new plan. The City planned to introduce entrance fees in 2020, however, they postponed the idea because of the pandemic.
Wonder how this change will affect your trip? Here's everything you will need to know:
Why will visitors have to pay to enter Venice?
Overtourism in Venice is no secret. Locals have lived with increasing visitor numbers, rising costs and lack of housing for years. In response to this problem, the city authorities have looked at the way people visit the city. Day trippers, largely from cruise ships, arrive in large numbers and spend little time and money in the city. Each day thousands make the most of their time by grabbing a sandwich and visiting St. Mark's Basilica before departing again in the evening. This type of tourism does little to benefit the local economy, while costing the city in clean up and security. The decision to make these visitors pay to enter Venice, means they will now contribute to the cost of maintaining the city for others to enjoy.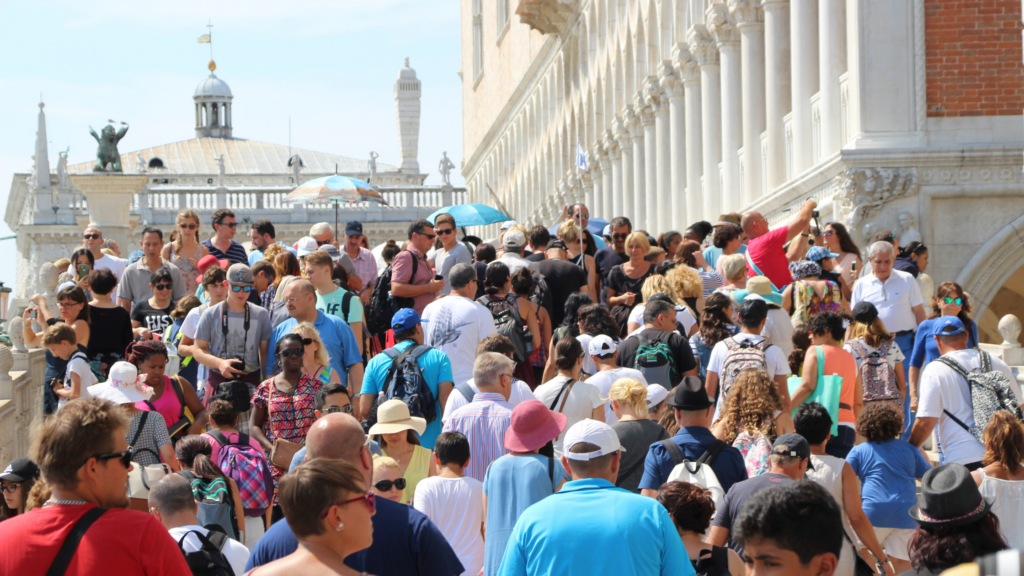 How much will the entrance fee be to visit Venice?
The fee will be between €3 and €10 per person, depending on the day. Days will be color-coded, with weekends, holidays and days during the busy tourism season, costing more.
Who will have to pay the entrance fee?
There will be a few exemptions. Permanent residents and their close relatives won't have to pay, neither will anyone coming for the day to work or study. Visitors with a hotel reservation will also be exempt, as they already pay the local hotel tax of €1-5 per person, per night, depending on the level of accommodation.
When will the entrance fee be introduced?
Anyone visiting Venice from June 1, 2022, onwards will have to pay to enter Venice.
How will I show that I have paid?
The city is setting up turnstiles at strategic points, like the port and the railway station. To pass through, you will either need a reservation for the day or for a local hotel.
How can I book to visit Venice?
If you only want to visit Venice for the day, you will be able to book and pay online. After paying, you will receive a QR code to use at the turnstiles. Although it might be possible to pay to enter Venice when you arrive, you could be taking a big risk. If numbers are high, the city might already be closed