The world watched as the historic Notre Dame cathedral caught fire in April 2019. While it is a miracle that so much of the building survived, the 19th-century spire and all of the 13th-century roof have been lost forever. French President Emanuel Macron has set a goal of 2024 for the reconstruction and restoration, though historians and experts are skeptical as to whether this goal is a realistic target.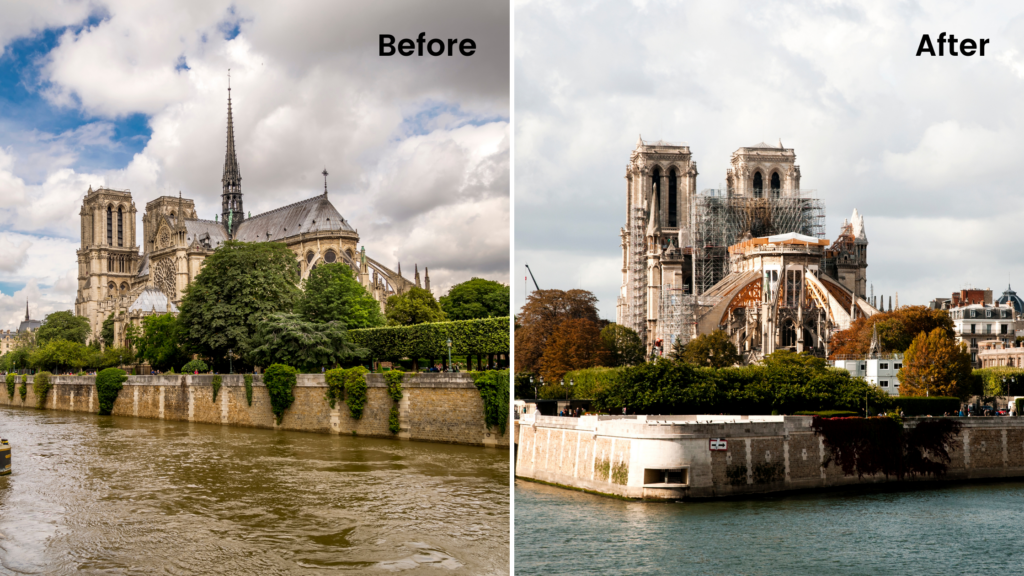 Plans for rebuilding Notre Dame
Since the fire, there has been much talk about how to restore the building. Many architects and designers wanted to innovate, while locals and tourists were concerned for the future of the cathedral. Some people, including the President, wanted a modern glass spire, or a rooftop garden. Opposition was intense and Macron eventually agreed to a historically accurate reconstruction.
Inside the great cathedral, however, it will be a different story. France's National Heritage and Architecture Commission have approved plans for modern lighting and artworks to decorate the interior.
In September 2021, the building was finally declared safe for work to begin. Despite the amount of work required to rebuild the roof and spire, the French President is optimistic. Macron believes that Notre Dame can be ready to reopen in time for the 2024 Summer Olympics in Paris.
Problems workers might face
Is the President's end-date realistic? Historians are dubious. Following the designs of its 19th-century creator Villoite le Duc to rebuild the spire as it was, poses numerous problems.
Firstly, rebuilding using historically accurate methods and materials means hiring incredibly rare experts. Masters in medieval crafts, expert carpenters, artisan quarry men, mortar makers and stone cutters. They are hard to find, and it would take a big team to rebuild Notre Dame. According to Jean Claude Bellanger, Secretary-General of the company that deals with training these artisans, learning the techniques used to build a cathedral-like this can take up to 10 years.
Experts seem to think that Emanual Macron is being overly optimistic with his plan to reopen Notre Dame in 2024. They think that it will take 20 years' work to get Notre Dame looking as she did before.
Reopening and rebuilding
That doesn't mean there is no hope though. Cathedrals don't have to be complete to welcome visitors. Notre Dame took almost 200 years to build, during which time she was partially open to visitors.
In Barcelona, work on La Sagrada Familia in Barcelona began in 1882 and continues today. The city hopes work will end in 2026 for the centenary of Guadi's death, yet visitors can still enter. Cologne's awe-inspiring gothic cathedral was bombed 14 times during WWII, but remains open despite continual restoration.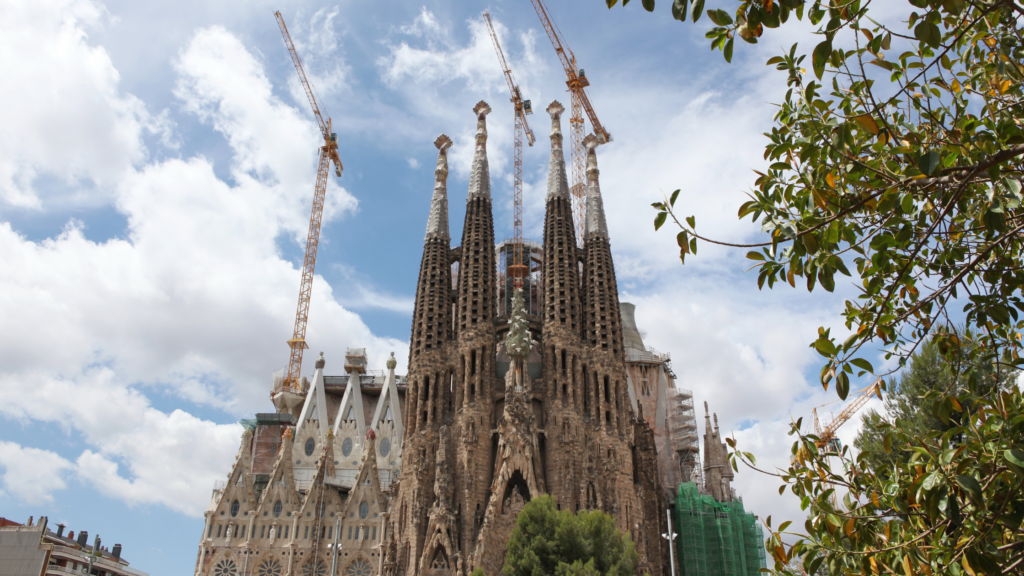 While you probably won't see Notre Dame de Paris restored to its former glory for at least another decade or two, there is hope it could reopen (in some capacity) by summer 2024.