The world watched as the beloved Cathedral of Paris caught on fire in April 2019, and while it is a miracle that so much of the building survived, the 19th-century spire and all of the 13th-century roof has been lost forever. French President Emanuel Macron has set an end goal for the reconstruction and restoration though historians and experts are skeptical as to whether this goal is a realistic target.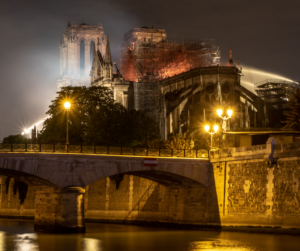 Since the fire that ravished the Iconic gothic masterpiece in 2019, there has been much talk about how to restore the building and when will visitors, and churchgoers be allowed to visit Notre Dame, and once again set foot in this sacred place of worship. The main problem until July 2020 was how to set about restoring the building. With architects and designers pushing for all sorts of new looks for Our Lady of Paris, many locals and tourists alike were concerned for the future of the cathedral. Many saw it as the perfect chance to add a part of our history to a building that has been ever changing since its construction was completed over 850 years ago. Some including the President were in favour of a glass and modern spire, or an open transparent roof garden, though Macron has backed down and accepted calls to rebuild exactly how she was before, in a historically accurate reconstruction. The French President claims that the work has been slow to start due to the Corona Virus pandemic but will be completed in time for the 2024 Paris Olympics, a frighteningly optimistic claim.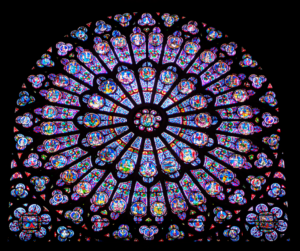 Historians on the other hand are dubious. In rebuilding the spire exactly how it stood following the designs of its 19th-century creator Villoite le Duc poses numerous problems. Firstly rebuilding using historically accurate methods and materials means hiring incredibly rare experts. Masters in medieval craft, expert carpenters, artisan quarry men, mortar makers and stone cutters. They are hard to find and an enormous team will be needed, according to Jean Claude Bellanger, secretary-general of the company that deals with training these artisans, it can take up to ten years to train a stonemason and carpenter to learn the techniques used to build a cathedral-like this. While Emanual Macrons estimation of 4 years before visitors can enter the medieval masterpiece is one that fills us with hope, the experts seem to think it's going to be nearer 20 years, almost 5 times as long than estimated, before Notre Dame de Paris will look her usual self again.
That doesn't mean there is no hope though. Having the building completed and being able to visit is not the same thing, and a lengthy building process is the nature of cathedrals creations. Notre Dame took the best bit of 200 years to build from her founding stone being laid in 1163, to her completion in 1345, during that time she had been open in part to visitors. Other examples include Sagrada Familia in Barcelona, work started in 1882 and isn't set to be finished until 2026, yet visitors can still enter. The same for Colognes aw-inspiring gothic cathedral, devastated by bombs in world war 2, she is still open to visitors despite continual restoration. So a clear answer is perhaps hard to give, and though it is likely we will not see Notre Dame de Paris in her former glory spire intact for at least another decade or two, there is hope that visitors may be able to enter (in some capacity) by summer 2024.