San Maurizio al Monastero Maggiore is a 16th-century church in Milan that boasts one of the most stunning collections of frescoes in Italy.
The architect Bernardino Zenale built the church in the Renaissance style and decorated the ceilings and walls with approximately 450 frescoes. All by some of the greatest artists of the Lombard Renaissance.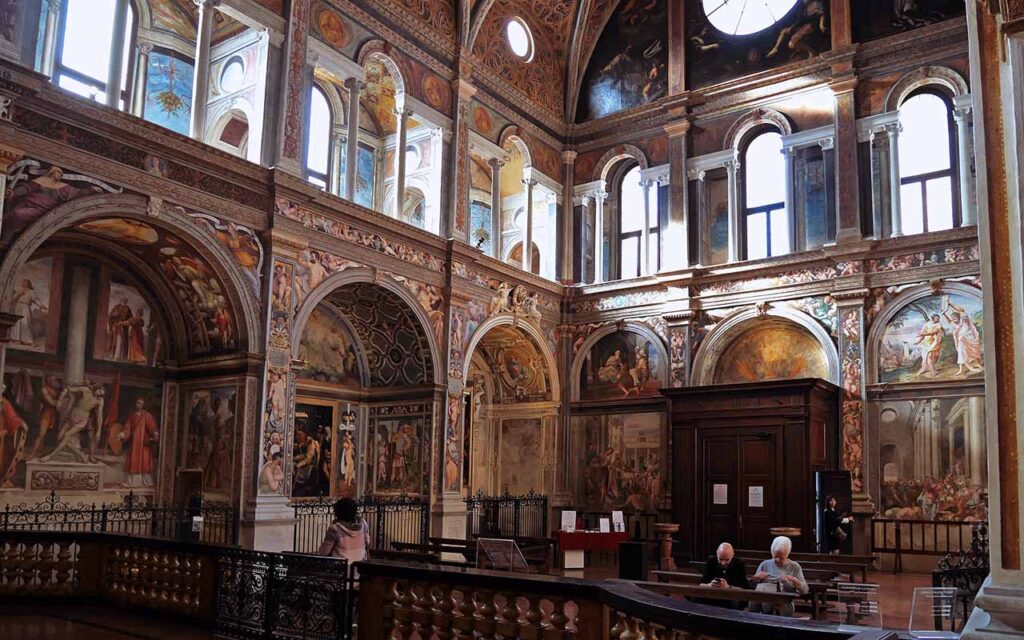 The church considered the "Sistine Chapel of Milan," divides into two parts, the convent and the church. The convent was once home to the Benedictine nuns. They lived in seclusion and spent their days in prayer and contemplation. The church, however, served as a public space for religious services.
Fascinating Frescoes
One of the most remarkable features of San Maurizio al Monastero Maggiore is, of course, its frescoes.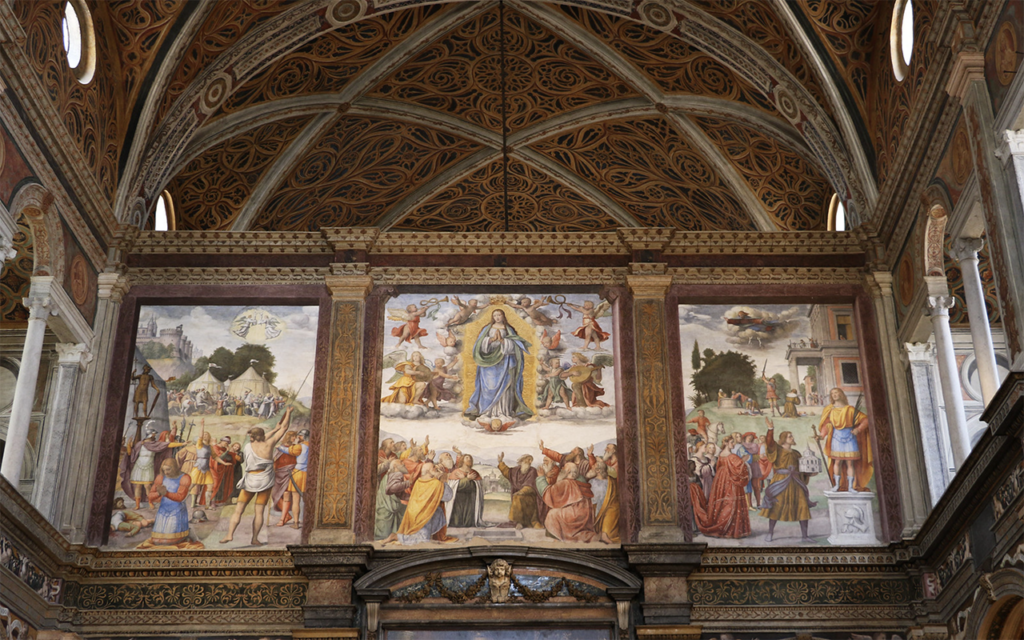 Artists such as Bernardino Luini, Antonio Campi, and Simone Peterzano created stunning paintings that adorn the church, depicting scenes from the life of Jesus, the saints, and the Old Testament.
They were all masters of the Lombard Renaissance and the frescoes bear witness to their talent.
The church's frescoes are not the only interesting thing about San Maurizio al Monastero Maggiore. The church also has a fascinating history that spans centuries. For example, during the Napoleonic era, the church was used as a prison, and some of the frescoes were damaged by the prisoners.
Cultural Centre
An interesting fact about this church is that it was used as a cultural centre in the 20th century. The church hosted concerts, conferences, and exhibitions, and it was also used as a film location for several movies. Talking about repurposing, huh?
The church is located in the heart of Milan, just a few minutes walk from the Duomo. It's part of our Milan Last Supper Tour with City Highlights & Duomo | Semi-Private.
Once you are there, take your time to appreciate the intricate details and vibrant colours of the frescoes. They adorn the walls and ceiling of this church and are definitely worth your while.