For the uninitiated, "baroque" refers to the art period following the Renaissance. After the Protestant Reformation, Catholics at the Council of Trent decided what art would be. The art that followed is the Baroque. As far as sculptors go, there are two in particular that you need to know: Gian Lorenzo Bernini and Franceso Borromini. Whether your newfound tidbits are for an impending trip to Italy or simply to seem extra cultured at work parties, we've got you covered.
Bernini's Theatrics
Gian Lorenzo Bernini grew up studying and helping his father, fellow sculptor Pietro Bernini. He spent most of his youth on jobs with his father. After collaborating with Pietro on pieces such as the Boy with a Dragon, the young Gian began turning heads of his own. 
Scipione Borghese was the affluent cardinal nephew to Pope Paul V. He was one of the most influential patrons of art of the time. (Have you ever heard of the Borghese Gallery? It is his villa that he curated and filled with art on his own. Talk about an art fan!) Borghese commissioned Bernini when he was only 21 years old, and his life changed forever. 
In the next five years, Bernini created some of the most incredible sculptures of all time: Aeneus, Anchises, and Ascanius, The Rape of Persephone, Apollo and Daphne, and David. You can find all of these in the Borghese Gallery today. This kicked off his long and illustrious career making Baroque masterpiece after Baroque masterpiece. 
What sets this genius apart from others of his time is his grand theatrics. He appreciated contrasting emotions, sweeping movements, and bel composto, or tying the architecture and the art together into one cohesive piece.
Take his Ecstasy of Saint Teresa or even the St. Peter's Baldachin in St. Peter's Basilica. Bernini was the social butterfly of the Baroque period, and beloved by many. It isn't hard to wonder why! These pieces alone show off his knack for breathtaking, iconic work.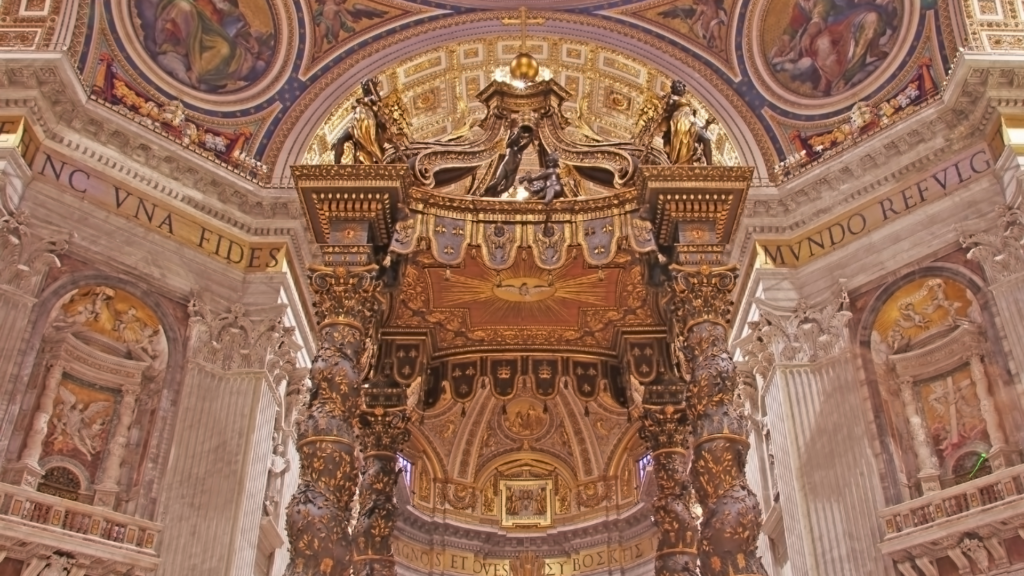 Borromini's Preciseness
On the other side of the spectrum was a younger stonemason turned sculptor-architect extraordinaire. Francesco Borromini was much quieter than Bernini, and preferred to work alone. The two foils worked together on St. Peter's Basilica.
Unlike Bernini, Borromini's real genius is shown best in his precise architectural works. Borromini was extremely sharp, and his stone masonry background came in handy with that. Where Bernini preferred emotional appeal and focused on "artistic" qualities, Borromini homed in on the technical side of things.
Take his genius layout for the church San Carlo alle Quattro Fontane. With precise geometry and innovation, Borromini departed from the traditional Renaissance look and revolutionized the way churches are built in the Baroque period. He merged the mathematical with the symbolic. The results are unique architectural myriads unlike anything else in Rome.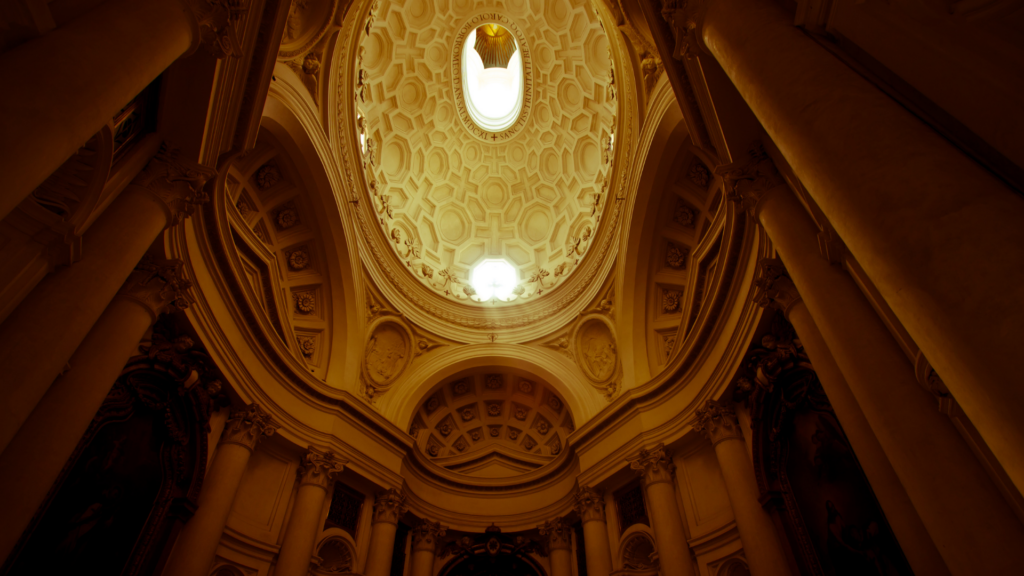 No Borromini work is like the last one. Take San Carlo alle Quattro Fontane and compare its starkness to the illustriousness of Sant'Andrea delle Fratte. He enjoyed mixing elements from the Medieval, Gothic, Renaissance, and Baroque periods to create something entirely new. His works were largely commissioned by Pope Innocent X Pamphili from a young age.
Both of these geniuses had large, fruitful careers that echo still today. When in Rome… Make sure you take advantage of seeing the bulk of these men's works. It will make for an unforgettable trip that leaves you thinking: How could someone possibly MAKE that?