So, you've got Rome on your travel radar, huh? Wise choice! But here's the million-dollar question: Should you go for a guided tour in Rome, or is it just another tourist trap? Let's dig in and find out why a guided tour might just be the key to unlocking the wonders of this ancient city.
Uncover the secrets of Rome
Picture this: You're standing in front of the mighty Colosseum, feeling its epic history reverberate through your bones. Now, add a charismatic local guide to the mix, armed with captivating stories and juicy anecdotes. Suddenly, you're transported back to the gladiatorial games, the roars of the crowd, and the blood-soaked sand. With their insider knowledge, our guides breathe life into Rome's iconic sites like the Roman Forum and the Vatican, making your experience oh-so-memorable. It's like having your very own time-travelling companion!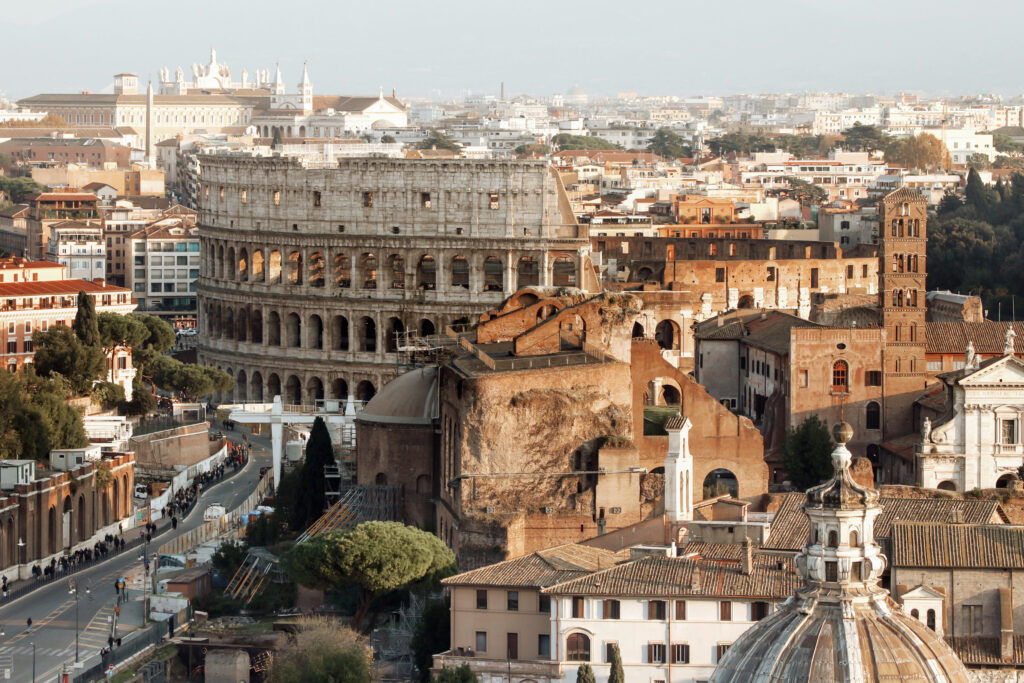 It's more than skipping the lines
Raise your hand if you enjoy waiting in long queues! Yeah, we neither. The good news is that our guided tour can be your secret weapon against those pesky lines. By joining our tour, you can bypass the masses and strut your way into attractions like the Colosseum and the Vatican Museums. It's like being a VIP, minus the paparazzi. This means more time for gelato and less time for standing around, wondering if your feet will ever forgive you.
We offer local expertise
Forget about dusty guidebooks and generic audio guides. When you opt for a guided tour in Rome, you get the real deal: a local expert with a deep passion for their city. Our guides know Rome inside out, like the hidden corners where you can stumble upon ancient ruins or the best spot for a cappuccino. They'll introduce you to the quirks and charms of Rome, revealing hidden gems that only a local would know. Consider them your personal "Rome BFFs" who have all the tips and tricks up their sleeves.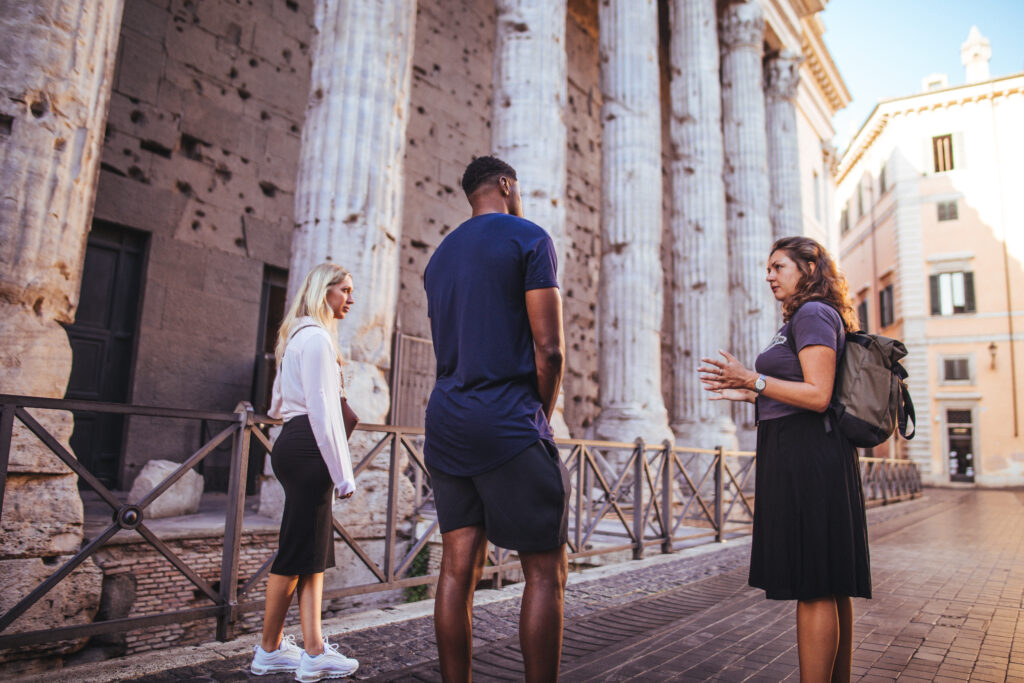 Convenience and Efficiency
Let's face it… Rome can be a bit overwhelming, especially for first-time visitors. Navigating public transportation, deciphering Italian signs, and dodging selfie sticks can be a real challenge. But fear not! During your tour, we take care of all the logistics, so you can focus on savouring the dolce vita. We can handle the transportation if you opt for a private tour with a chauffeur, and ensure that you get the most out of your time in the city. It's like having a genie who grants your sightseeing wishes!
Enhanced Cultural Understanding
Rome isn't just about ancient ruins and jaw-dropping architecture; it's a living, breathing city with a vibrant culture. We provide you with the ultimate crash course in Roman culture and history. Your LivTours guide will dish out fascinating tales behind the artwork, explain the significance of rituals and traditions, and even recommend the best pasta joints in town. Embrace their passion and curiosity, and you'll immerse yourself in the local lifestyle, feeling like a true Roman in no time.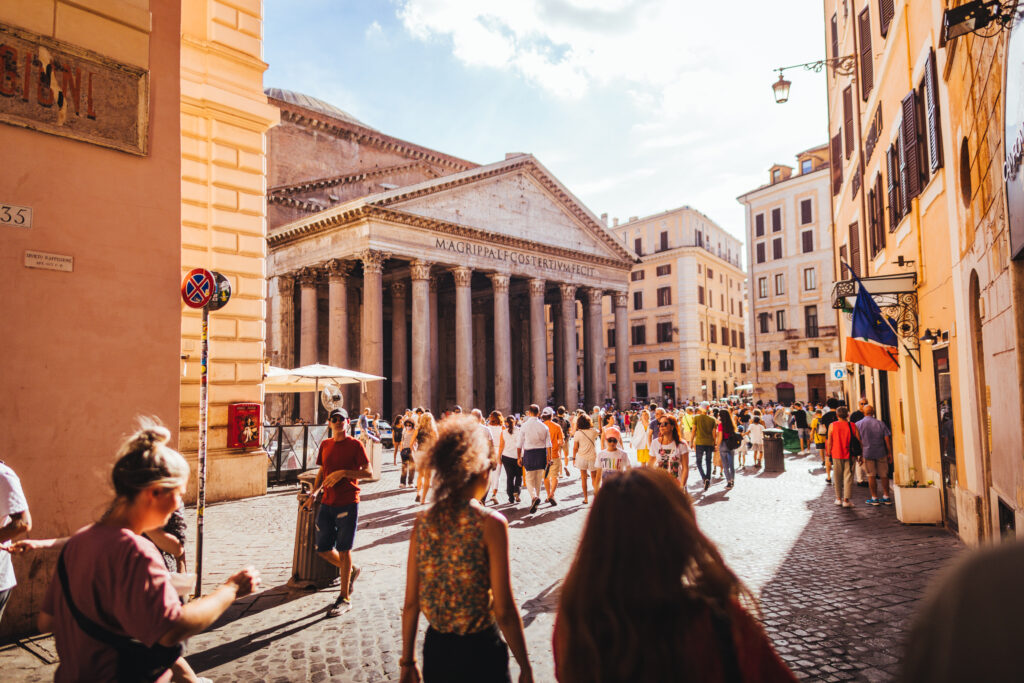 Is a guided tour in Rome worth it? Absolutely! It's like having your own personal time-travelling, line-skipping, and local expert. With their insider knowledge, entertaining stories, and knack for convenience, a guided tour elevates your Roman experience from good to unforgettable. So, grab your comfy shoes, brush up on your "Ciao!" and get ready to immerse yourself in the wonders of the Eternal City. Rome is waiting, and your guided tour is your golden ticket to an adventure you'll cherish forever. Happy exploring!
Laine Alcantara | Travel Content Creator