Vacation is supposed to be relaxing. Achieving that well earned R&R is difficult in your first few days abroad, especially when you have to drop cash on a taxi every time you want to go somewhere. (Believe me––walking from the Colosseum to the Vatican will be more pain than it's worth.) Lucky for you, there are plenty of easy tools to help you master the public transportation system in Rome.
A Brief Beginner's Course
Rome has three main methods of public transit: buses, trams, and the metro. Each of these come with their own challenges, but once you get the hang of them it's simple. The main thing to remember is this: Be patient. Roman transportation is famously slow and rarely on time.
Be sure to carve out more time than you think necessary when trying to make an appointment deadline. If your Google Maps says it will take you 30 minutes and there's a bus transfer involved, add at least 15 more minutes to your timing. But remember: Romans are used to this problem, and usually leave about 15 minutes of leeway if necessary.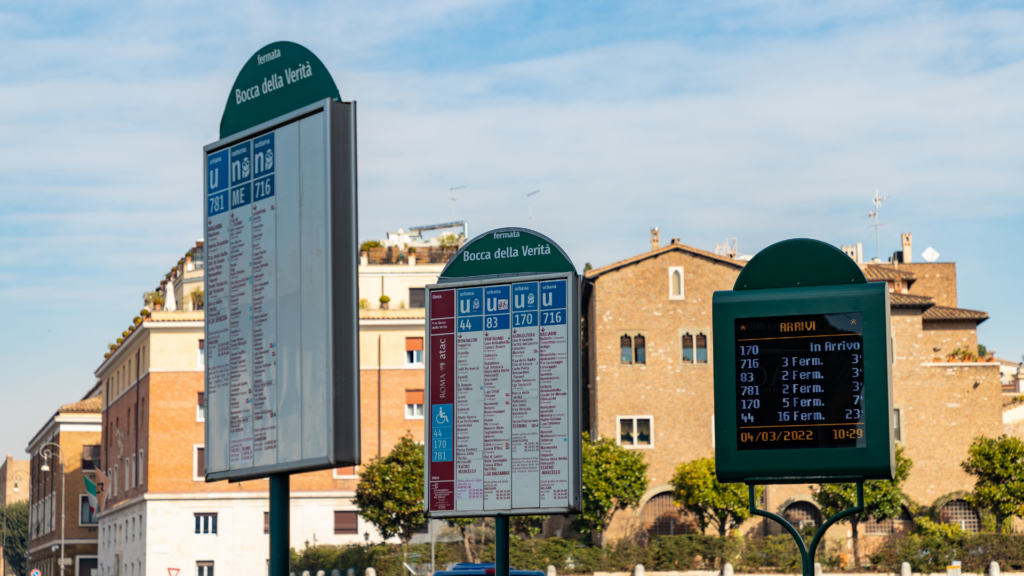 For any of these transportation methods, make sure you have a ticket, all of which can be found at a tabacchi. (They usually have a large "T" sign outside of the store and will usually look similar to an Italian bar.) If using the metro, you can buy tickets at the station. They provide a plethora of tickets: One way (€1.50, which lasts for 75 minutes after stamping), 24 hours (€7), 72 hours (€18), and weekly passes (€24). They also provide monthly and annual passes.
When on public transit, remember to stamp your ticket. Every ticket only needs to be stamped one time, regardless of how long it lasts. You stamp it by inserting the ticket into one of the yellow boxes that can be found inside the vehicle.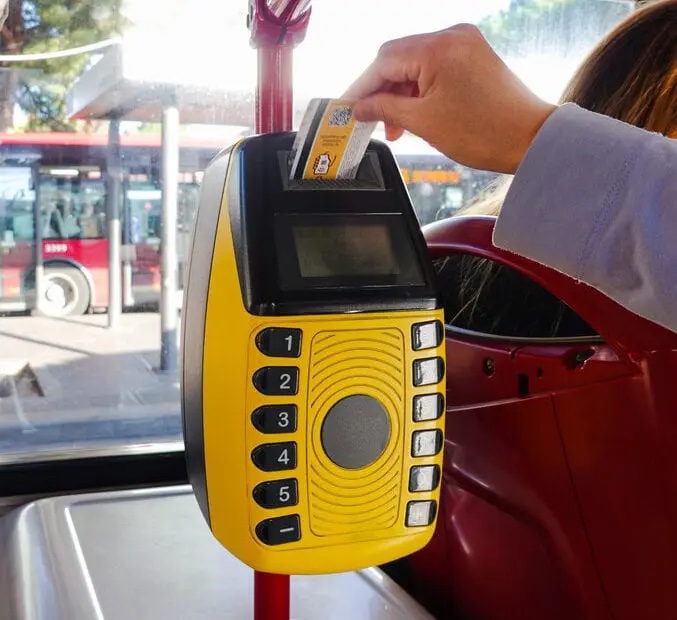 Remember: Pickpockets are absolutely something to be wary of anywhere in Rome, but especially on public transportation. We recommend holding your bag in front of you. If you wear a purse, always wear one with zippers to secure items safely inside.
How to Avoid Getting Ticketed
If you've been to Rome before, then you've most likely seen a poor tourist forking over their credit card on the bus. Public transportation law enforcement randomly boards and will check riders' bus tickets and masks. In the failure to present either of these things, you will be fined.
These policemen check for your ticket's stamp to ensure its validity. If your ticket is not stamped, there is still a chance you could be fined. Some will be kind and stamp it right then and there for you, others not so much.
The current mask mandate in Italy requires you wear an FFP2 (A.K.A. KN95) mask until at least June 15. You will see many Romans wearing a standard surgical mask, but let it be known that that is currently against the mandate.
The Tools: What to Use
Google Maps and Apple Maps will be able to direct you where you need to go just fine. Both give estimates of when each transport will arrive, and will track you along the way so you know exactly how many stops you have before you need to hop off. However, if you'd like a more detailed account, try the apps Citymapper or maps.me.
The good thing about all of these apps, is they will usually inform you if there is a transportation strike. These strikes usually don't mean that all public transportation is completely inaccessible, but it does mean that there will be delays or cancellations of certain lines or buses. If you happen to be in Rome on a strike day, you will most likely be just fine before 9 a.m. and after 5 p.m. It's the afternoon that can be very tricky (and tiring) to navigate.
These strikes only happen a few times a month, so you shouldn't have to worry about them too much. There are two main public transit unions in Rome, and only one will go on strike at a time. You can check for strikes ahead of time here.
So, be prepared to reschedule and play it by ear as necessary!
Getting Back to the Airport
The airport is a stressful place, and the last thing you want to worry about is how to get there. Here are three easy ways with differing budgets.
Free Now and ItTaxi are the two main taxi apps for Rome. Since hailing taxis is not a thing here, you can "hail" your cab on the apps and pay with your card through them. If you're an Uber fan, there is also Uber in Rome, though it is more limited. Taxis to FCO will usually cost you around €50.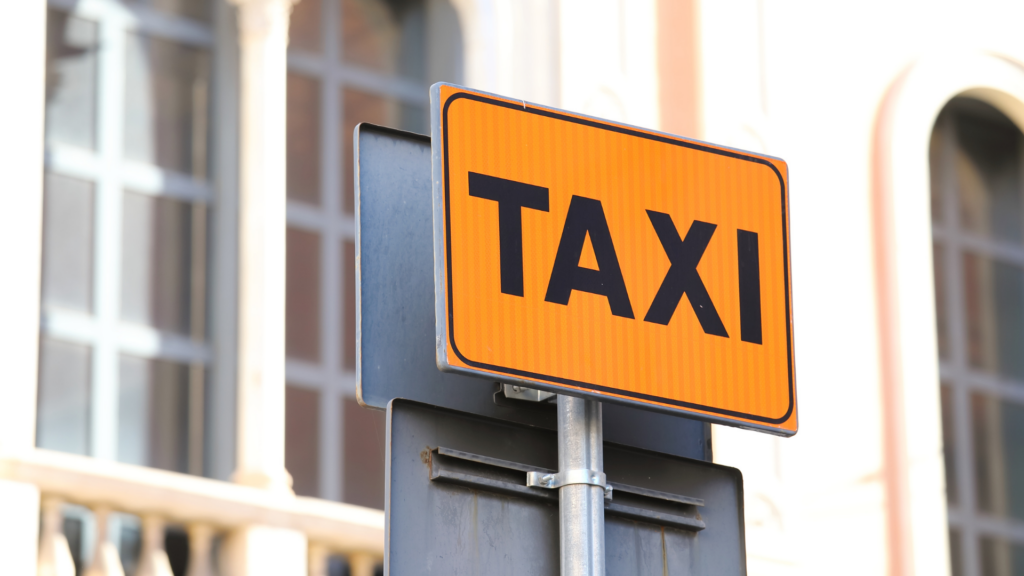 Want a more reliable way to the airport? Feel free to book a car ahead of time. You can do this through us or through select hotels.  
Lastly, there are multiple ways to get there via an above-ground train or metro. Your apps should give you a route based on where you are staying. This is by far the cheapest way to get there, but it is also the longest and riskiest.
Now, go do as the Romans do, and hop on some good ol' ATAC buses! Enjoy your trip and good luck with the transit.