If you were impressed looking at the marble sculptures placed all over Rome, then imagine watching a live artistic performance of chocolate sculpting by world's famous chocolate masters.
That's right. Every year, Italy hosts an entire festival called EUROCHOCOLATE, unquestionably, the biggest festival in Europe. Thousands of visitors come from all over the world to appreciate this international chocolate exhibition in Perugia, central Italy.
This year, the celebrations take place from the 14th to the 23rd of October and it is expecting to welcome over 1 million tourists, including Italian natives.
The Capital of Chocolate and Frescoes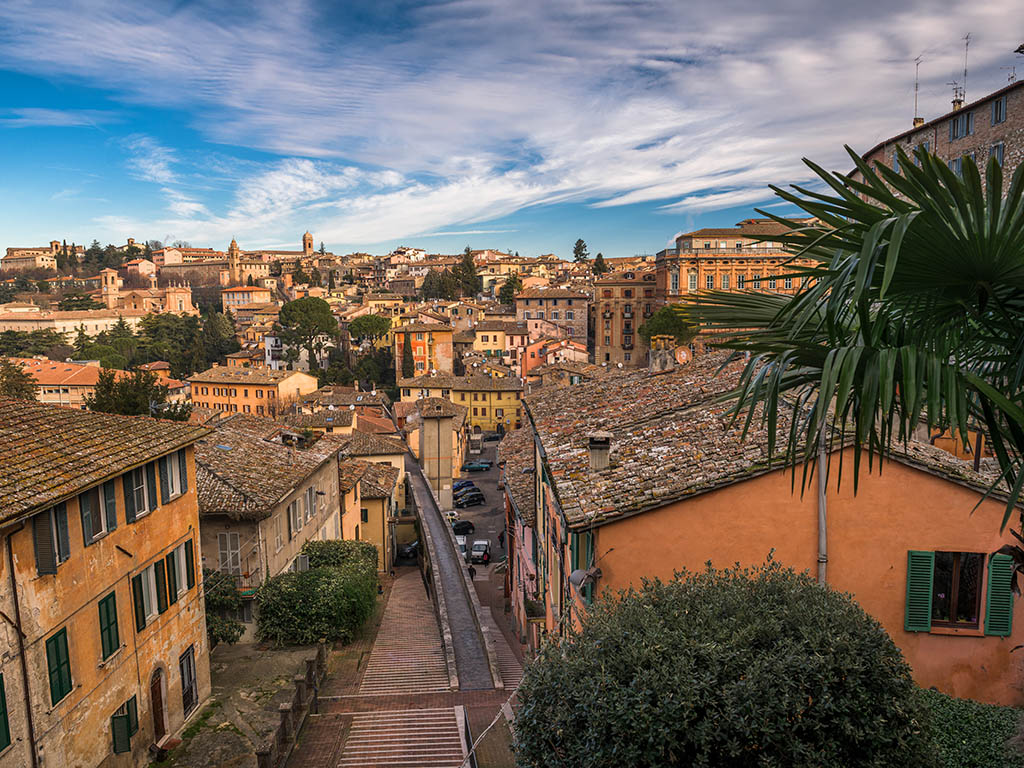 Perugia is a small city located between Rome and Florence, about 2 hours drive from Rome. It's considered a small city but a finding when it comes to history and art dating from the 13th century. So, if you are planing to visit Rome and Florence in one go, we recommend a stop in Perugia.
Small but ambitious, Perugia hosts three big European festivals every year. The Eurochocolate, The Umbria Jazz Festival and the International Jornalism Festival.
A day trip to Perugia will also lead you to explore the life and works of Pietro Perugino. Perugino was Raphael's teacher and commissioned artist to decorate the walls of the Sistine Chapel in the Vatican City.
When you join our 8am early access to the Sistine Chapel, you can get 30 minutes alone with Perugino's Frescoes. Including the Moses and Zipporah, the Baptism of Christ and Delivery of the Keys.
Perugina
The first Eurochocolate festival happened in 1997 and was created by famous Italian chocolate company, Perugina. Every year, the company presents to the public a huge amount of sweet attractions, driving any chocolate addict, nuts. Really!
Perugina, known as Casa del Cioccolato has been Italian's favourite chocolate brand since its foundation in 1907. The company first started by producing sugary almonds and quickly expanded to the chocolate industry by modernising the extraction of Cacoa Butter.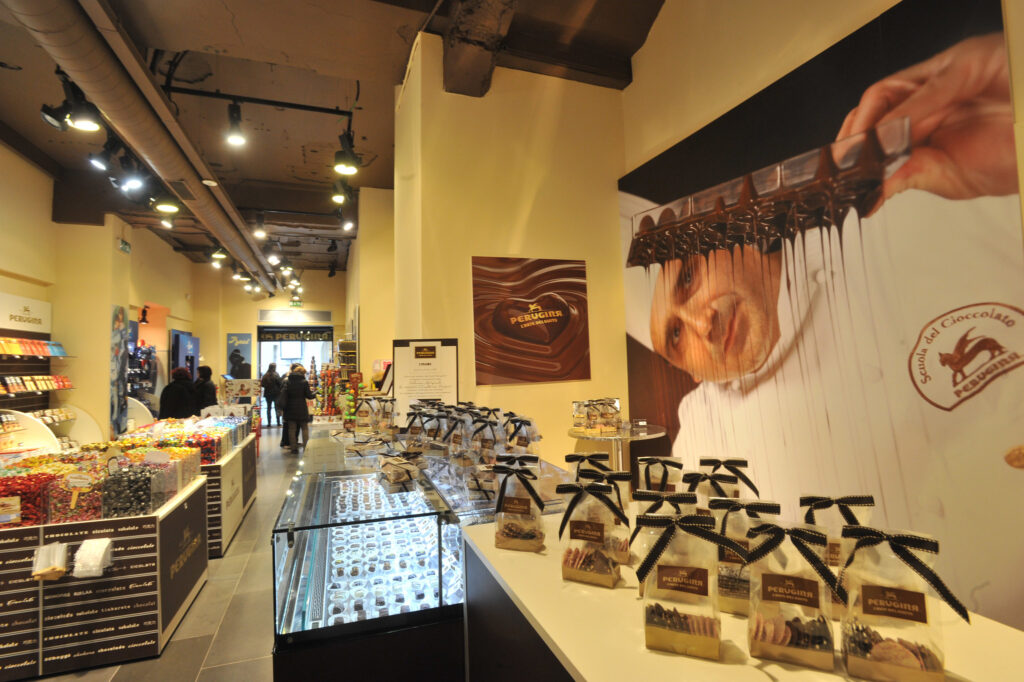 10 years later, Perugina had become reference in chocolate production and made the city of Perugia, the European capital of chocolate.
In 1939, the founders made a sweet move and expanded internationally, opening a whole chocolate heaven in New York, USA at the 5th Avenue.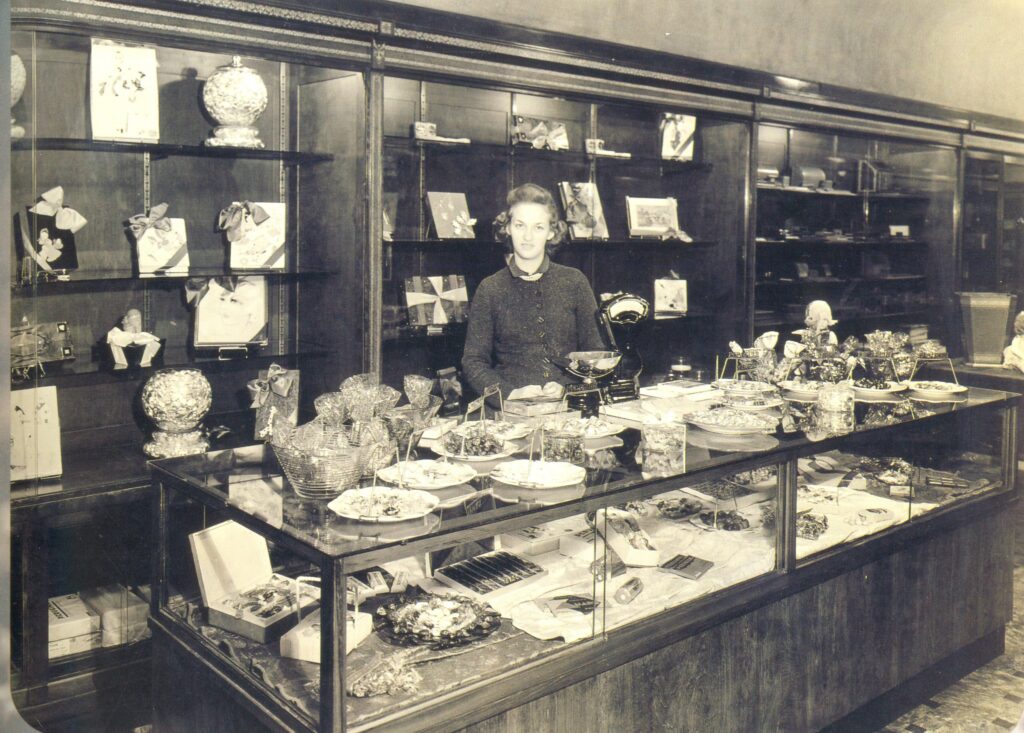 The biggest Chocolate Festival in the World
The Eurochocolate festival is the biggest chocolate festival in the world. (You can google it!)
The 10-day indulging celebrations offers cooking classes, live performances of massive chocolate blocks weighting anywhere from 3,600kg (7,900lb) to 5,980kg ( 13,183lb) carved into sculptures and Chocolate Art Exhibitions.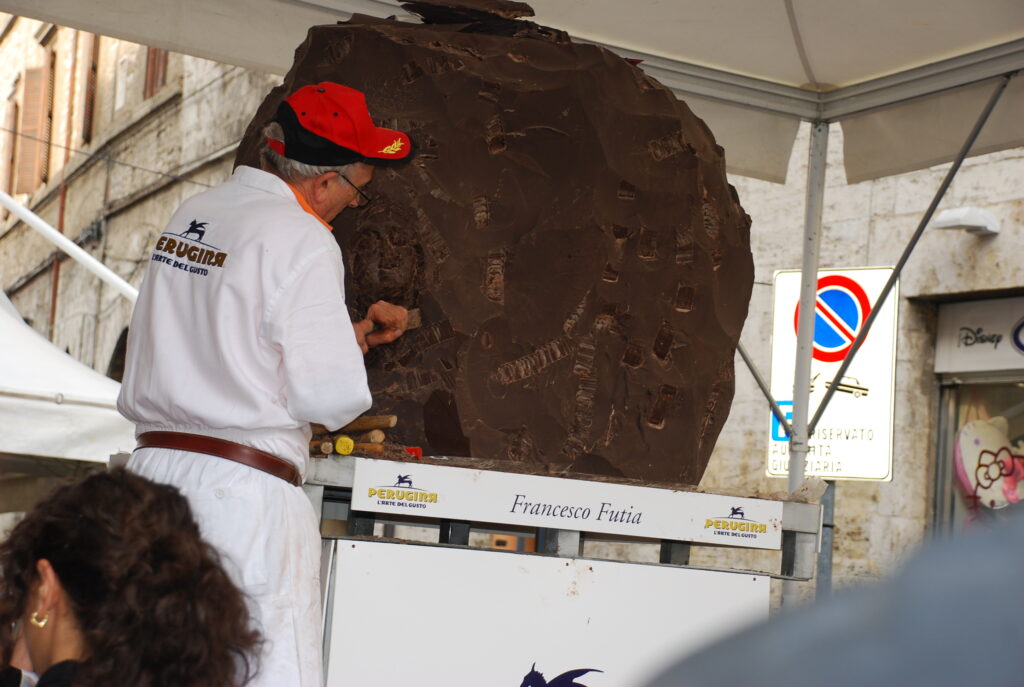 In 2003, the festival broke a world's record and managed to construct a 7m (23 ft) in length by 2m (6 ft 7 in) high chocolate bar from dark chocolate and hazelnuts. Now, that's impressive!
So if you are planning to be in Italy around mid October and are a chocolate freak like me, don't miss this lifetime opportunity to get your fix without guilt. You can choose from over 7,000 chocolate products displayed during the event.
Lastly, did I mention that they also have free chocolate tasting? Any chocoholic's would call it simply: Paradise.