Paris is a city for all seasons. From the balmy summer evenings that never seem to end, to the crisp twinkle of festive lights in winter, here is a list of the best times when to visit Paris (and why) to help you tailor your trip for a perfect stay.
When to visit Paris in Summer
Like most cities, comes alive during the summer months. Yet it's not just the warmer weather in June and July that brings floods of Parisians to the parks for picnics, the riverbanks for midnight dancing and canal sides for drinks and pétanque (bocce or boules). The city hosts numerous inner-city festivals, from outdoor cinemas and theatre to Paris Plage, an event that transforms the riverbanks of the Seine into a sandy beach complete with bars, volleyball and palm trees.
There are also plenty of important national holidays to celebrate in these months.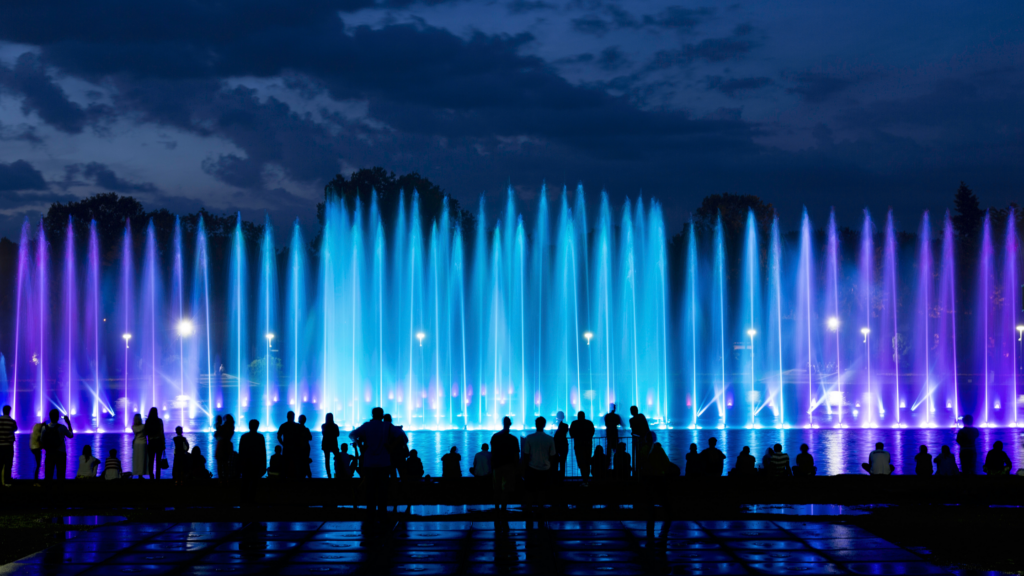 Key summer events
Fête de la Musique is France's mid-summer celebration. It sees the entire city of Paris turned into one open-air concert with every street putting on its own show. Expect to hear live music going on into the wee small hours on the longest night of the year. (June)
The French Open. Legendary tennis tournament (June)
Versailles fountain show. Watch history come to life with this musical spectacle in the gardens of Versailles (June/July)
Gay Pride. Gay Paree's very own pride turns the Marais district into a huge parade and party.
Bastille day (or Fete national in French) where fireworks erupt from the Eiffel tower to celebrate the anniversary of the revolution. (July)
Tour de France finale, the cycling finalists finish the mammoth race with a lap of honour at the Champs Elysees finish line in Paris. (July)
On the downside, prices in June, and certainly July, are higher than off-season. And above all, avoid August! With the summer holidays and the more intense heat, the whole population escapes the capital for their summer vacation. While the city feels empty, a large part of this missing population is replaced by large numbders of tourists. This means that not only do otherwise popular areas of the usually bustling capital feel a bit like ghost towns, with row upon row of shuttered shop fronts, but the main tourist attractions and museums are even busier than usual with lines to enter almost doubling.
When to visit Paris in Autumn
September in the best month to go to Paris. While June and July get the best of the weather, the high season sees rental prices shoot up. For a slightly more budget-friendly option, consider early autumn. With the late summer sunshine still hanging over the capital (with cooler and more pleasant evenings), September is a great alternative to summer. Not only has the city reopened after the exodus of August (when more than half the city's population flee to the coast) but the Parisians are back and well-rested from their vacations, meaning you can see city life at its fullest (and its population at its friendliest). September is always a great option for quieter crowds and real local life.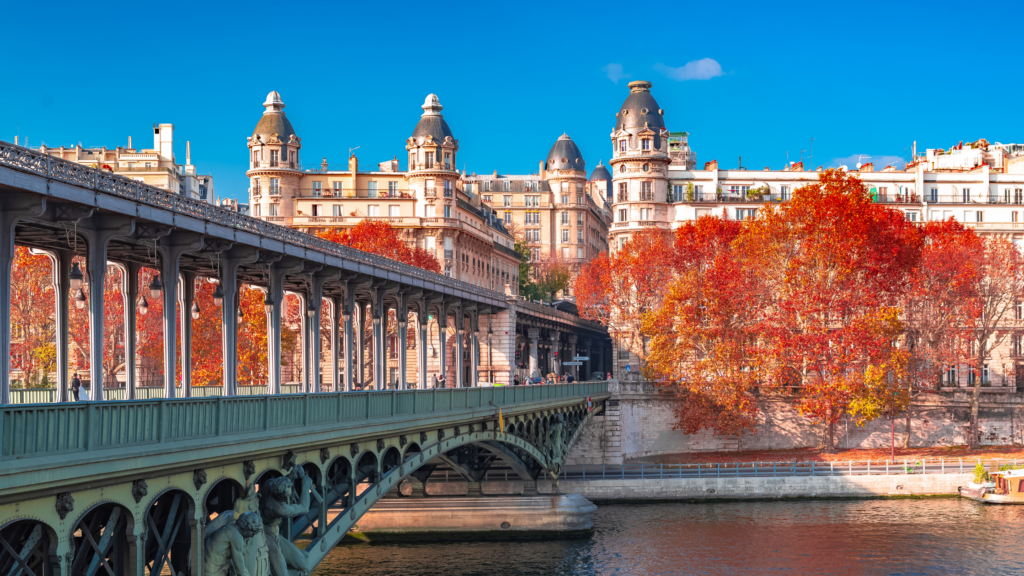 Key Autumn events
Journees des Patrimoine (European Heritage days) All monuments, public buildings, museums and attractions are open, free and with all access. While many flood to the Louvre and d'Orsay museums, why not check out the lesser-known spots, like the President's Palace, or Museum of Fairground rides.
Paris Fashion week (note – hotels fill up for this – with prices to match).
Autumn Festival, a huge line up of exhibitions for theatre, cinema, and the visual arts.
La Villette Jazz festival. A showcase of the best of contemporary Jazz at the incredible Grande Halle in the north of Paris.

Note: There is still plenty to see in Winter in Paris with many indoor options and numerous cultural events and exhibitions in museums. Key holidays Christmas, New Year's and Valentine's Day also see a
spike in visitors.