The French capital is full of fabulous museums and galleries, world famous monuments and, of course, food! Make every day of your vacation delicious by trying some of our favorite things to eat in Paris.
Croissants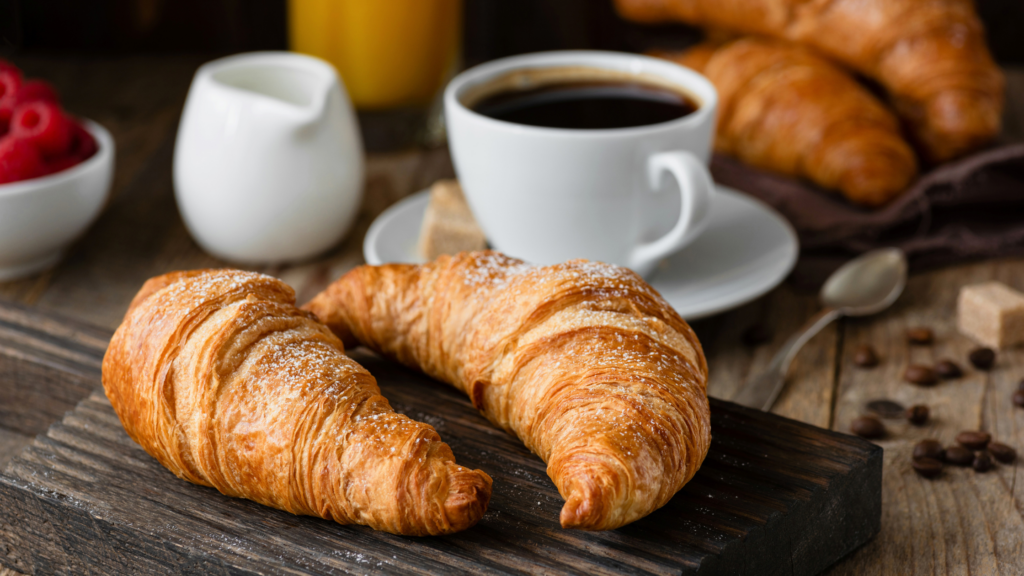 Let's start with the obvious: croissants! French cuisine is known for these delectable sweet treats so you simply can't leave Paris without trying them. You can find the flakey, buttery pastries in nearly any patisserie on the streets of Paris – try a different one for breakfast each day! Laurent Duchêne makes some of the finest and is just a 15-minute walk from the Paris Catacombs.
Macarons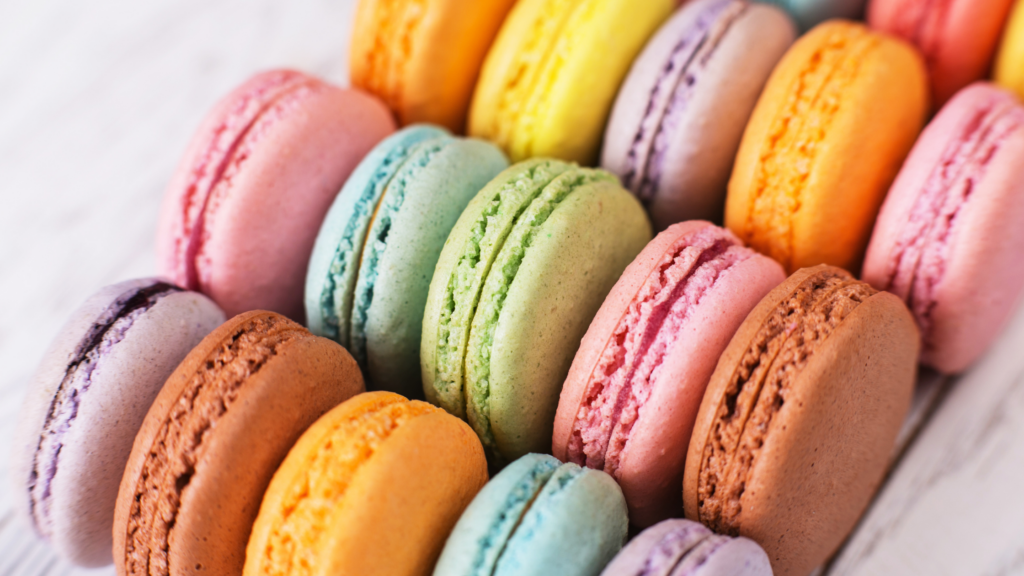 This one probably doesn't come as a surprise, but you will most definitely want to try the macarons in Paris. These tasty little treats are sure to satisfy your sweet tooth, and you can find them in a wide variety of unique flavors throughout the city at almost any bakery. To eat the very best macarons in Paris, head to one of Pierre Hermé's bakeries; a famous French chef known specifically for his macarons.
Chocolates and Caramels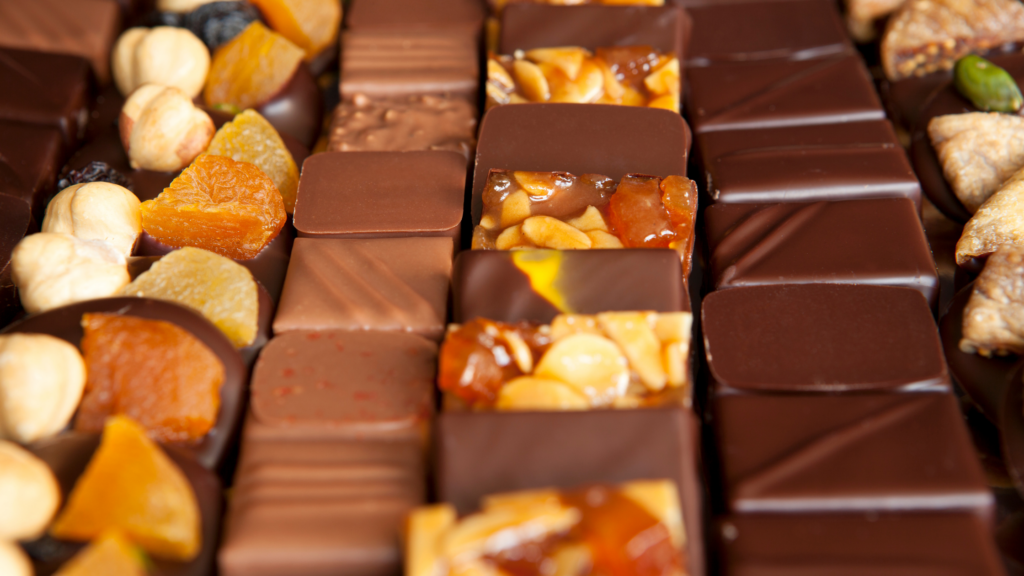 Who doesn't love an array of gourmet chocolate? Paris has numerous chocolate shops throughout the city with many unique chocolate creations in different shapes and forms. Not only are the chocolates pleasing to look at, but the taste is unlike any other. While we are talking about candies, I should also mention the famed salted butter caramels which are definitely a must-try! La Chocolaterie de Jacques Genin is a great place to try both of the above.
Madeleines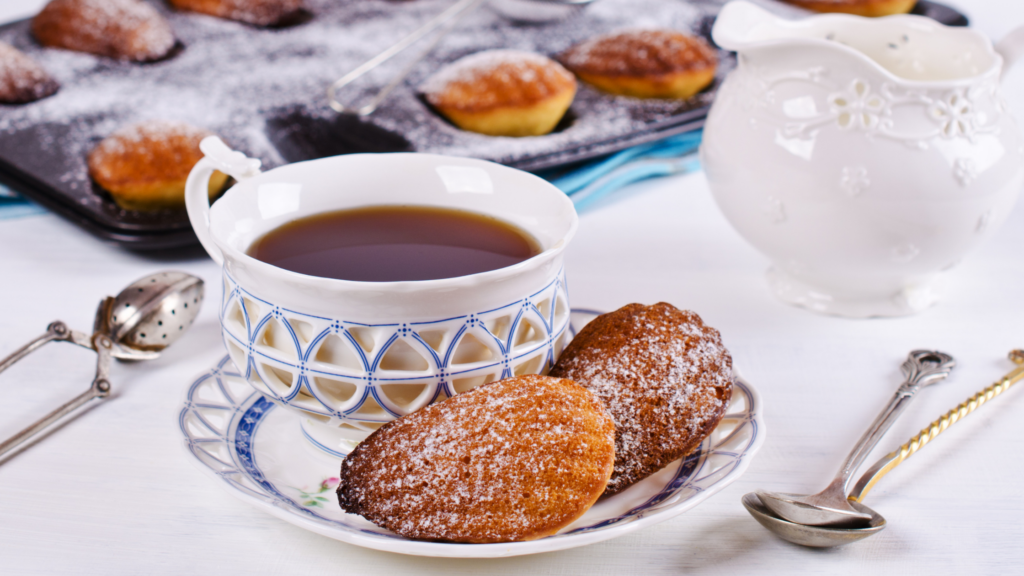 Growing up, my french teachers always told me about these famous miniature cakes and their importance in French culture, and they have been on my list of food to try in Paris ever since! Madeleines are small sponge cakes shaped similarly to a sea shell, and they are perfect to pair with a cup of coffee in the morning or gelato in the afternoon! You will find the very best madeleines in Paris at a small bakery called Blé Sucre.
Escargot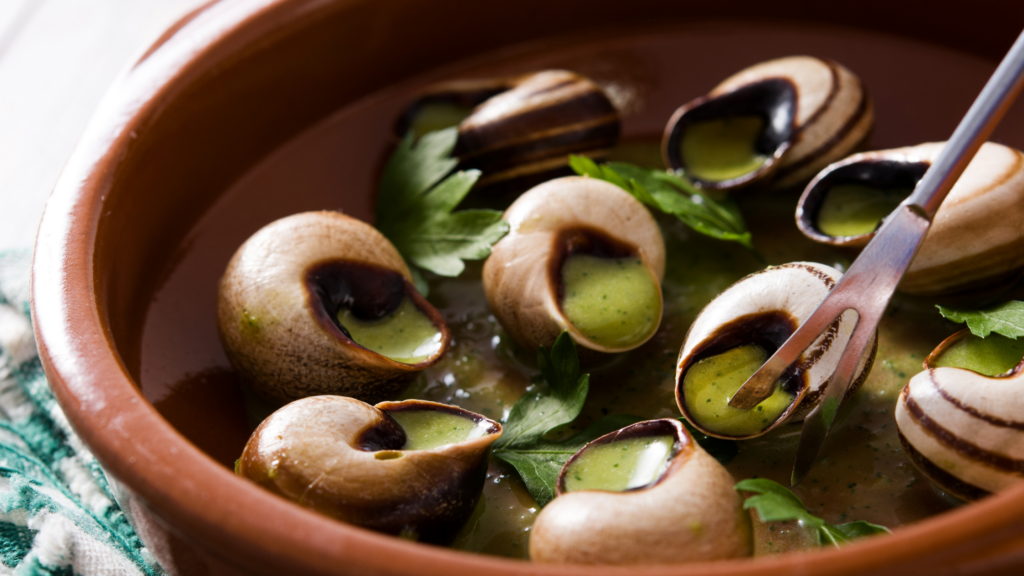 I know, I know, you might be turned off by the idea of eating snails, but this dish is actually one of the best in Paris! Served in their shells with butter and a special sauce, escargot serves as a perfect appetizer leading up to your main course. L'Escargot Montorgueil has arguably the best escargot in the city of Paris, with a variety of other dishes to try!
Steak Frites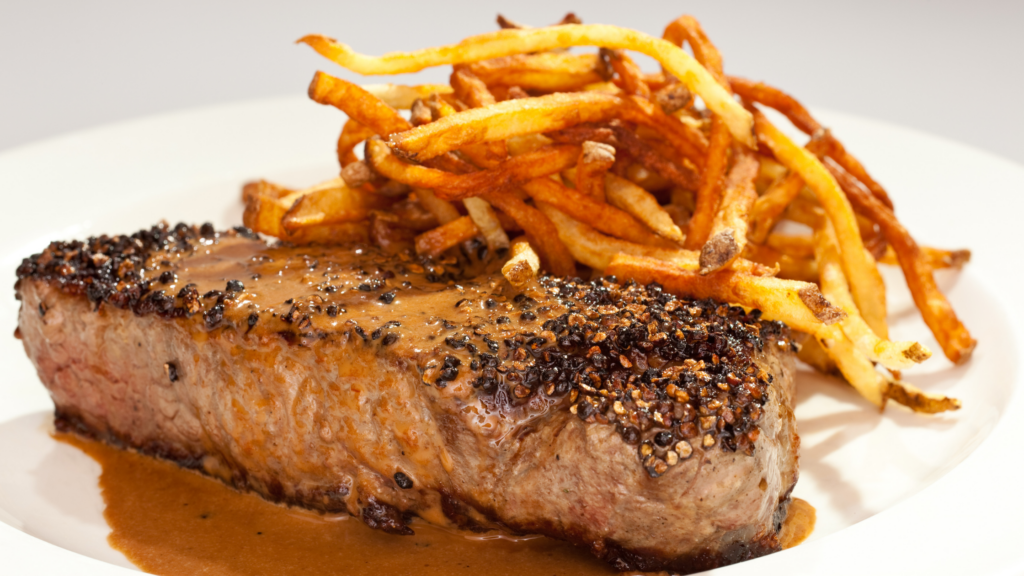 Steak and fries; another French classic that you can't leave the city without trying! This dish is exactly what it sounds like, a flank of steak served upon a bed of crispy french fries. If you are a meat lover I don't need to advocate much for this dish, just trust me on this one. Some of the best steak frites can be found at Le Relais De L'Entrecote at several locations in Paris – a restaurant dedicated entirely to the dish!
Cheese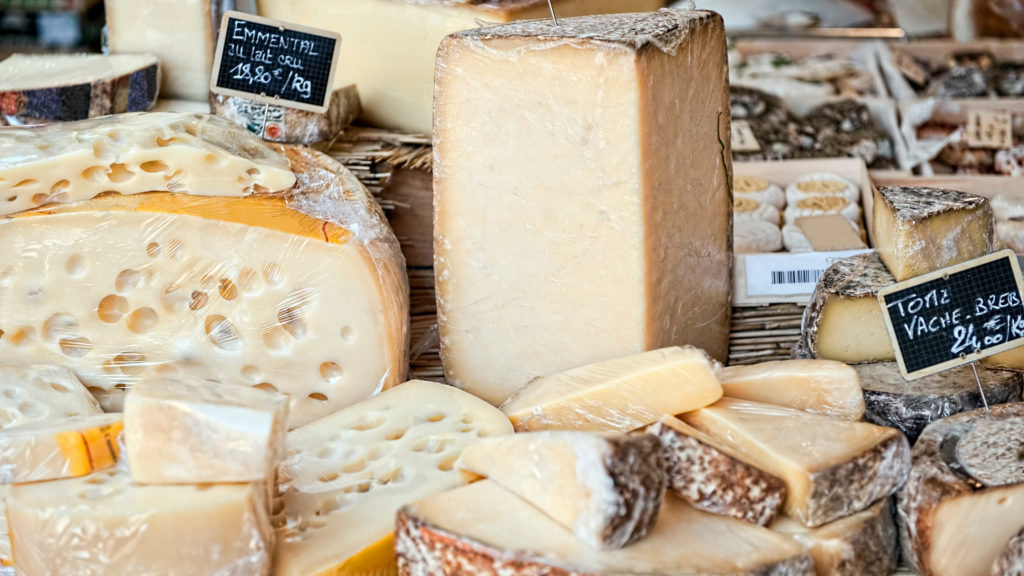 Cheese is something you will definitely want to eat when visiting Paris. Try some of the most authentic French cheeses like camembert and brie made in local fromageries. Pair the cheese with a glass of French wine and let your taste buds experience euphoria! There are so many places to find delicious cheese in Paris, it's hard to pick one, but Fromagerie Chez Virginie is exceptional.
Bon Appétit!