Barcelona is such a picturesque city that no matter where you go, you are sure to get amazing photos to fill your Instagram feed. Here are some of our favorite Instagrammable spots to head with your camera!
Beaches
The three kilometers of beaches in Barcelona are facing east and your best bet for sunrise photos. The best views are from Sant Sebastian beach, where you will also find great place for coffee and breakfast while you watch the sunrise.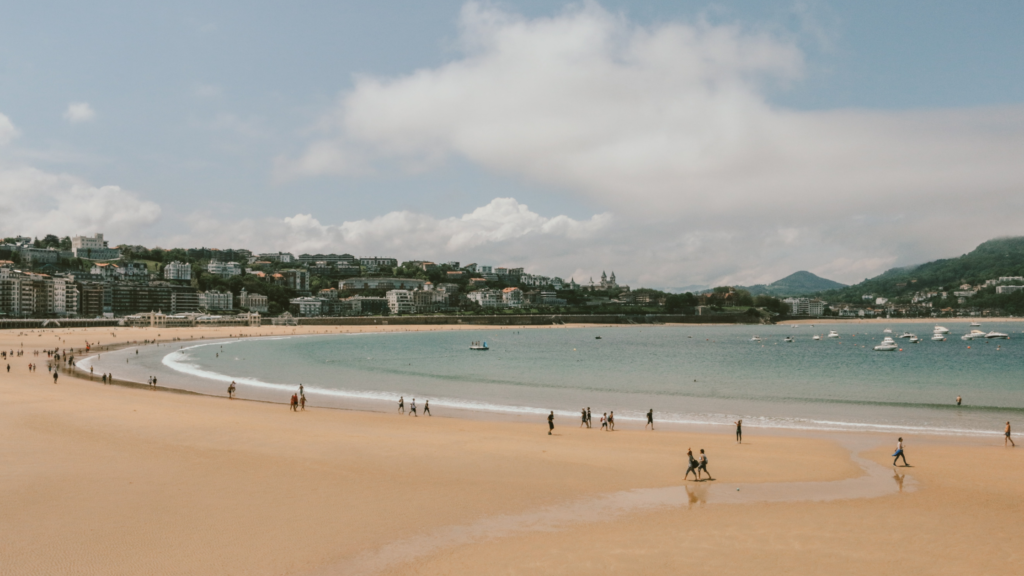 Gothic Quarter
This charming medieval quarter of Barcelona is best to visit in the morning before the narrow pedestrianized streets become crowded. At this hour you can get great shots of the Medieval streets without the crowds. Many of the shop shutters have been decorated by local street artists, which you can't see once they open.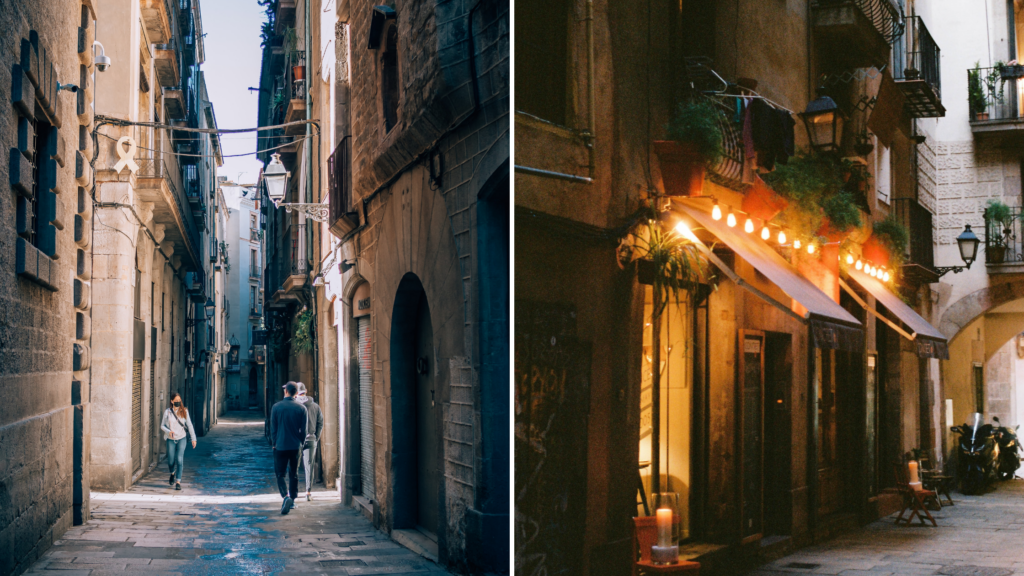 But there's always something happening in the Gothic Quarter, whatever time of day you go.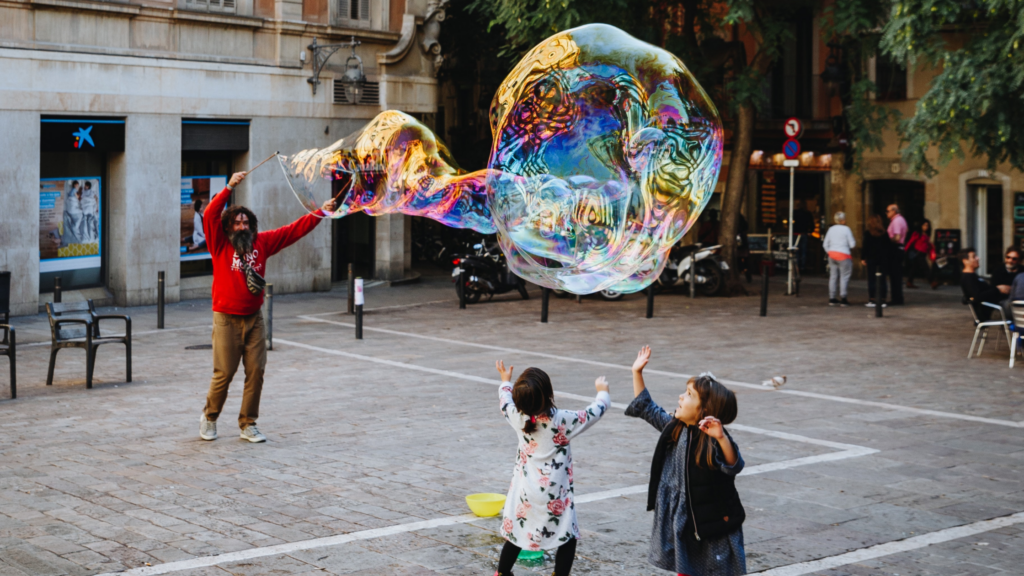 La Boqueria
Barcelona has 39 food markets, but La Boqueria is by far the most famous. With over 1000 stalls, there's so much to see, taste and photograph here! If you can make it there for 8am when it opens, you can get fabulous, colorful photos. A great way to start any day!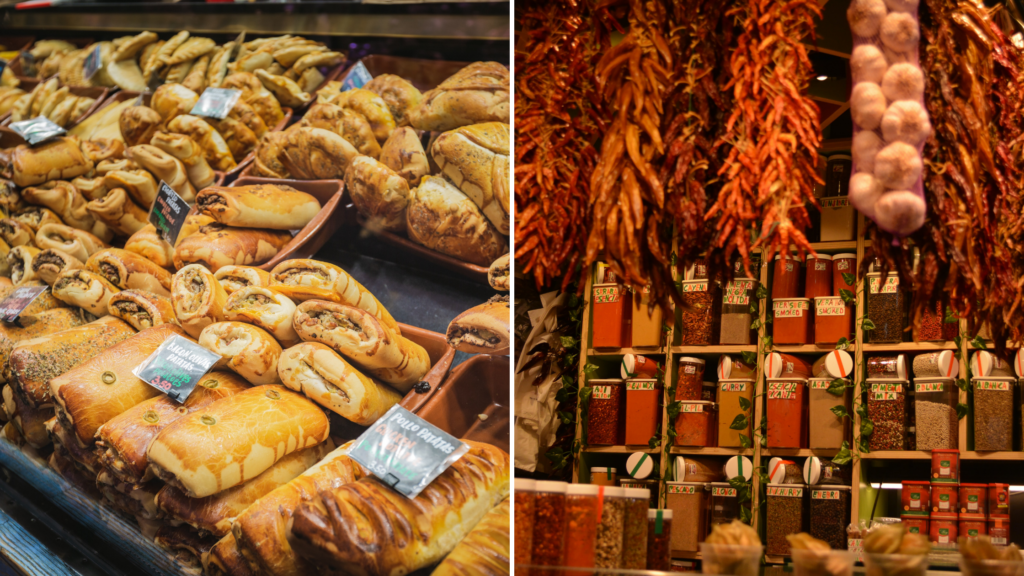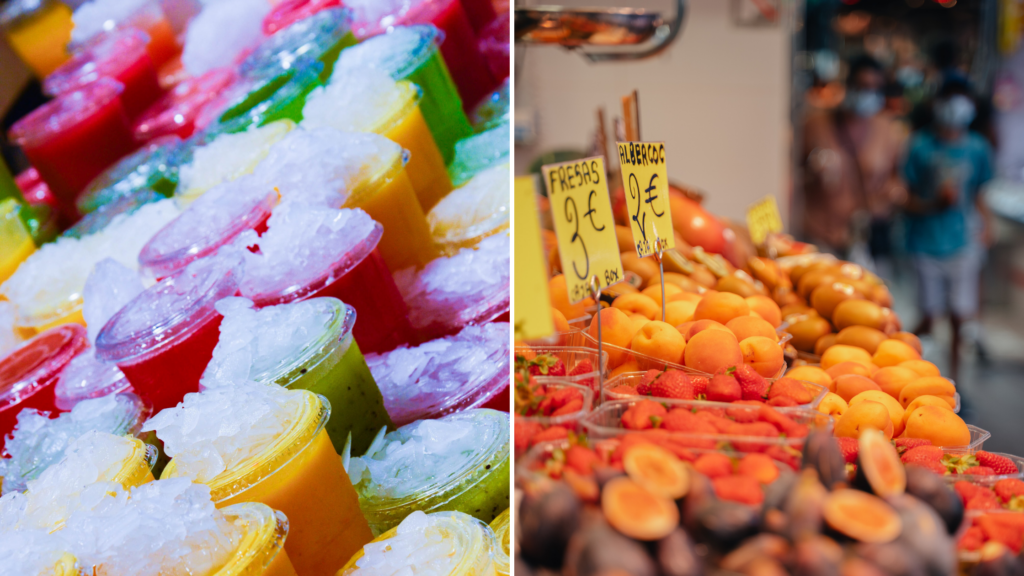 La Pedrera or Casa Batllo Rooftops
Access to the unique rooftops is included in any entrance ticket to the famous Gaudi buildings – La Pedrera and Casa Batllo. Get great photos of the fascinating architecture, as well as the rooftops of Barcelona. If you visit during the warmer months, check out the evening concerts hosted by both venues on their respective rooftops.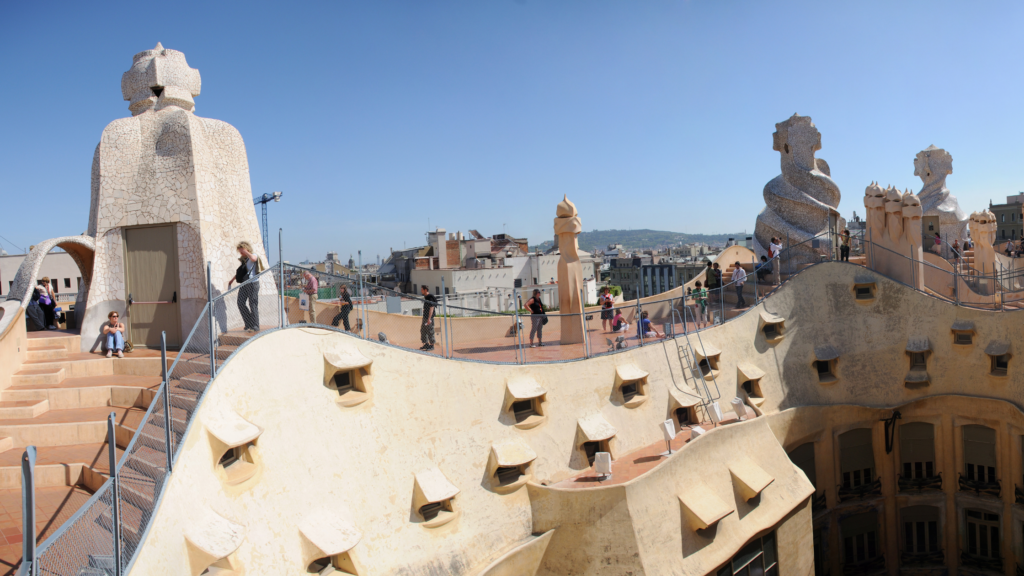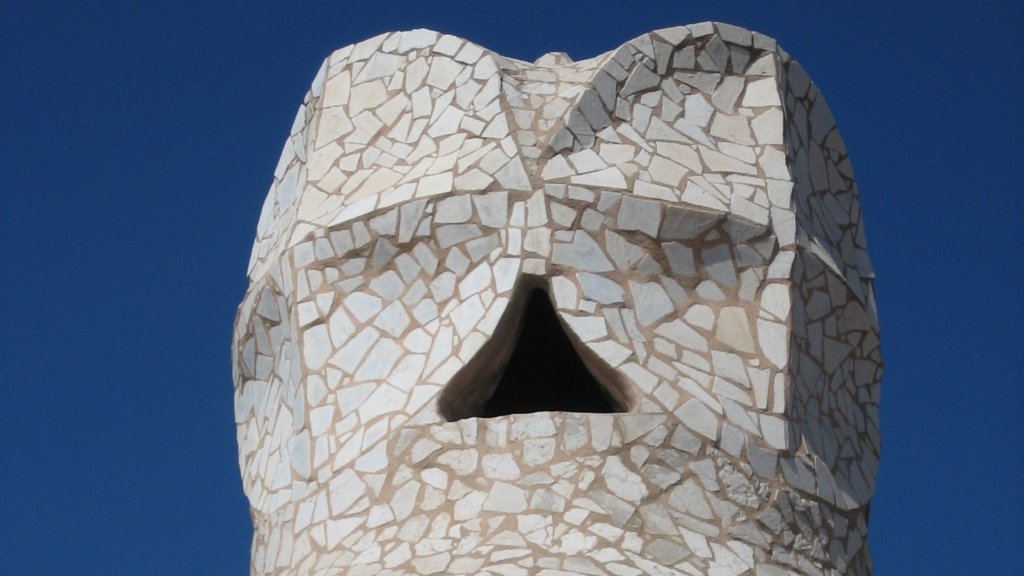 The Magic Fountain
Built for the 1929 World's Fair the majestic fountain offer several half hour long choreographed Bellagio style water, music and light shows in the evenings. Times and soundtracks vary throughout the year, so you can keep coming back to get great photos and videos of this magical fountain.
Park Guell Sunsets
This magical park was designed by the architectural genius Gaudi. Sitting up in the hills, not only does this venue offer views of the Mediterranean, but the eccentric details of the park's installations are any photographer's dream.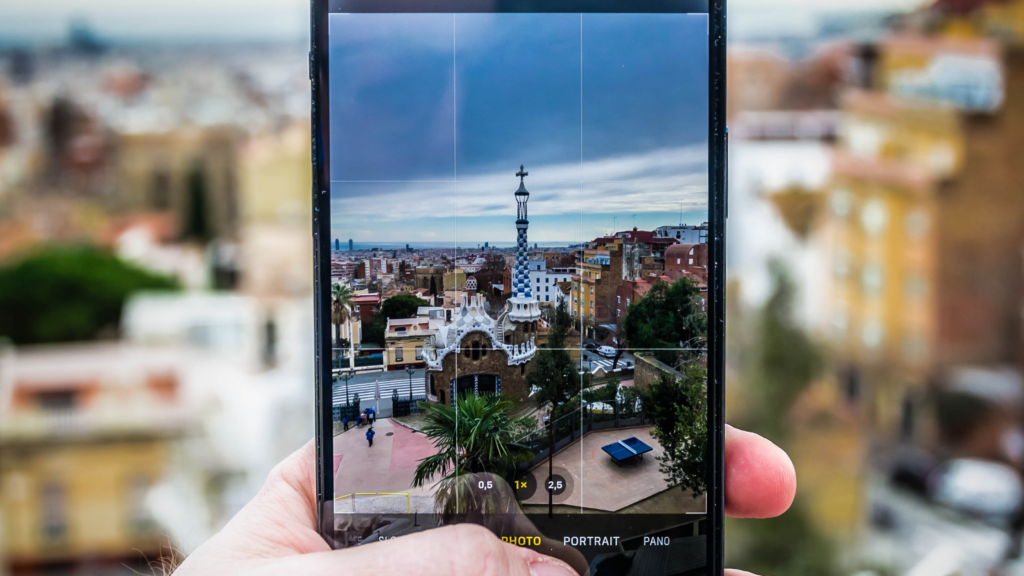 La Sagrada Familia – Gaudi´s church
From the interior of la Sagrada Familia, with its soaring ceilings, walls of multicolored stained glass windows with abstract designs to the rich mosaic decorations visible from the bell towers this venue is one of the best instagrammable spots in Barcelona.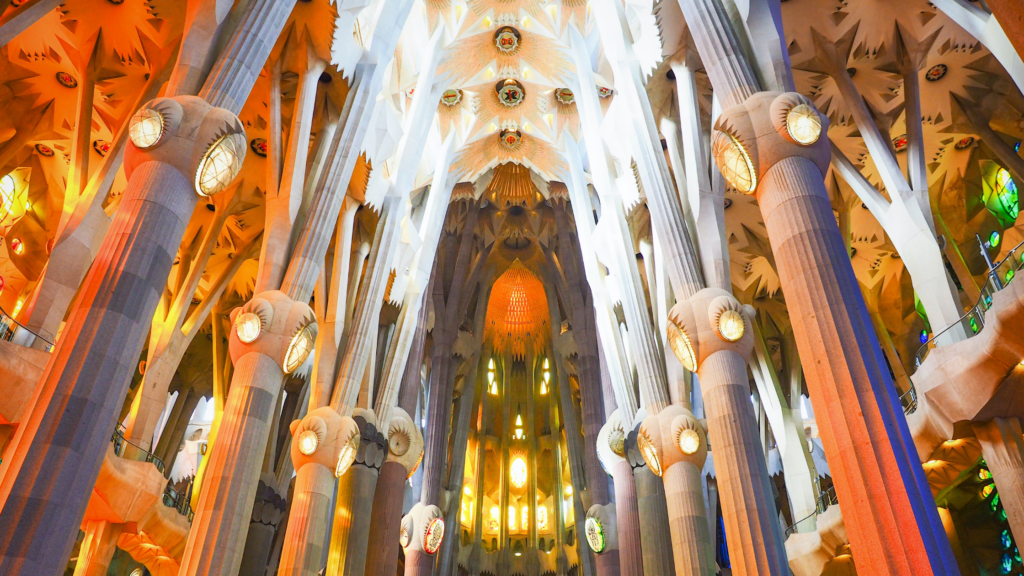 Keith Haring Mural
Another instagrammable spot in Barcelona is the Raval district where you will find Haring's mural just behind the Museum for Contemporary Art (MACB). Painted by Haring during his visit in 1989 to show his outrage at the country's inadequate response to the rampant AIDS epidemic.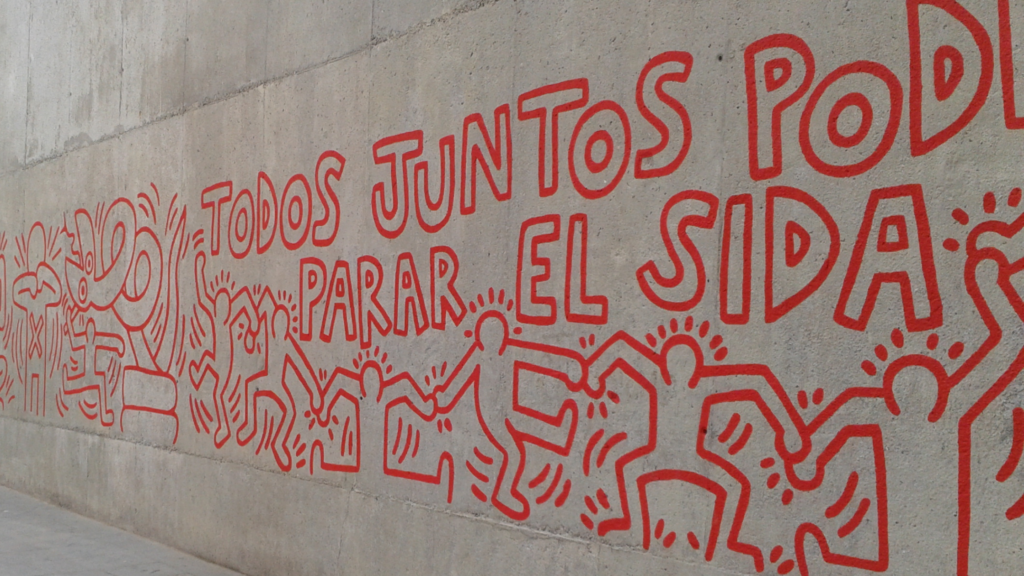 Palau de la Musica Catalana
A gorgeous concert hall that is a true explosion of everything Art Nouveau. Today this still functioning venue is a UNESCO World Heritage Site.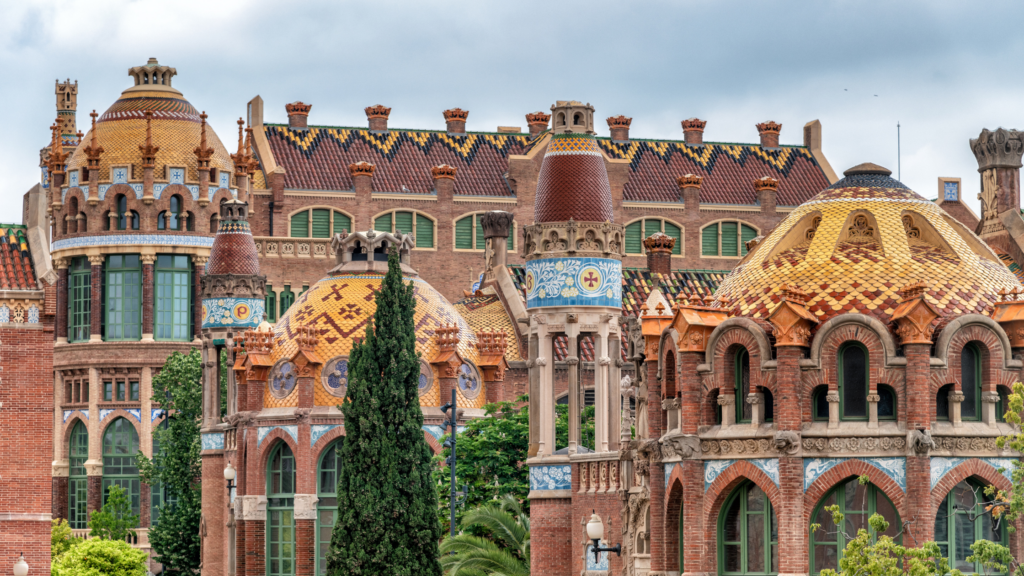 Visit on a sunny day for stunning photos of the concert hall flooded with light from the stained glass windows.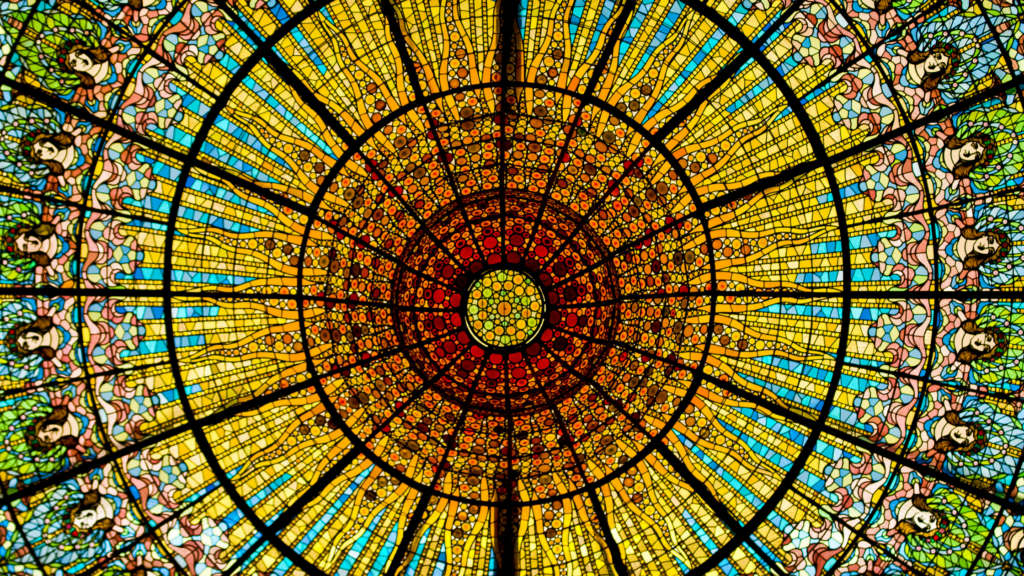 Think we've missed somewhere from our list? Let us know where you got your best Barcelona photos in the comments below 😀