Tate Modern Tour | Semi-Private Experience
---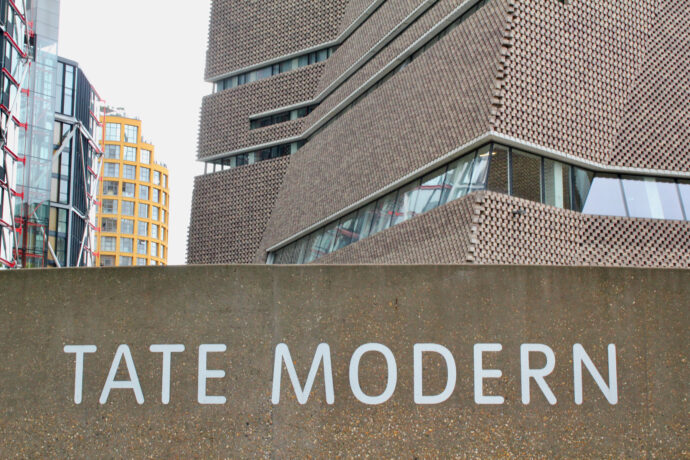 ---
Livtours Semi-Private Tate Modern Tour is an engaging, gripping, and exciting way to gain a deep and rich understanding of the works of modern art in Britain's most visited art museum. Looming over the Thames river situated in a gigantic disused power is a The Tate Modern, one of the worlds largest collections of modern art, the building itself is in fact a work of modern art, and the space inside is a remarkable and groundbreaking environment to view legendary works from Picasso, Monet, Dali, Warhol, Liechtenstein and many more.
Not only displaying the established greats the Tate prides itself on showcasing new talent, with our small groups of under 6 your enthusiastic and expert guide will bring to life works of art that can often leave the first time visitor bewildered. For art enthusiasts and beginners, discover the stories and hidden meanings behind some of the most important pieces of art and leave understanding more about Modern art as a whole, the historic movements that inspired it, and  "why a five-year-old couldn't paint that".
BOOK NOW
---
See world famous Modern art works from Monet, Picasso, Dali, Worhol & Rothko

Discuss the stories, the techniques and the context behind Modern Art

Engage with an expert as they guide you through the museums' highlights

Understand the messages & meanings behind often bizarre or simple pieces of art

Maximise your time with small groups of under 6 on a two hour tour of the must see
BOOK NOW
Semi-Private tours and experiences are guaranteed six participants max.
Our prices always include tickets and reservations fees (no waiting in lines!)
Our tour guides and staff are selected experts and speak perfect English
Easy to book and prepay your tours with our secure payment system
Eco-sustainable tourism, designed to respect and support local culture, art and traditions
---
Your Livtours Semi-Private Tate Modern Tour is more than just a visit to a museum, it is a journey through Modern Art and its many movements. Your expert art historian guide will use your 2-hour experience to bring to life the highlights of the museum, explaining the most exciting and important stories behind some of the most famous and loved as well obscure and misunderstood pieces to ensure your experience is rich and fulfilling. Learn about Monet and Modern arts impressionism origins, discover more about Spanish-born Picasso and Dali, and how their work was shaped by modern conflicts, approach strange and unusual geometric shapes with an artistic mind, and emerge yourself in the world of the 1960s with Warhol. With small groups of just up to six take part in a discussion and share thoughts and the nature of art and ideas on artists from before and within our lifetime. Starting outside the gigantic brick power station that dominates London's South bank, you will enter a building that has adapted and moved with the times like the works of art it hosts, and the city it calls home.
Designed originally by architectural giant Sir Giles Gilbert Scott (Designer of London's iconic red phone boxes) described as an industrial cathedral this old power station has been beautifully restored to form not just an art gallery but a space to think and create. Opened in the year 2000 this creative space is one of 4 museums in the Tate collection, yet is the most visited in the country. Once inside your guide will open up discussion on the subjects to be explored and lead you with ease around the enormous space straight to the masterpieces. Engaging and learning you will become familiar with the lives of the artists, the different styles of different movements, and how to identify messages in works that have shaped the last 150 years and will continue to shape the future of art. Once you leave your guide you will be well equipped to continue your travels, understanding not only more about modern art as a concept but how the city of London deals with the old and the new.
BOOK NOW
---
Fully guided tour

Priority entrance into museum

Monet, Picasso, Dali & Wahol

Groups no larger than 6
BOOK NOW
---
LivTours' group size of max 6 participants is and always has been based on sustainable travel, and we are proud to be at the forefront of change and innovation in the industry.  LivTours is committed to providing travelers with truly sustainable tours with the lowest possible environmental impact, all while supporting the local industries and people of each unique destination. To learn more about how you can actively support sustainable tourism  and how LivTours is contributing, click here.
BOOK NOW
---
All LivTours Semi-Private Group Tours are limited to 6 guests per tour guide. Our commitment to maintaining our uniquely tiny group sizes can sometimes be a little tricky, mathematically speaking. For example, we want to ensure that traveling families and friends can tour together so on rare occasions we may add one or two guests in order to not split groups. On that same note, you may also find yourself on tour with less than six people! We thank you for your understanding and flexibility.
BOOK NOW
---
See the Tate with LivTours
"If you are interested in modern art, you really must visit the Tate. It has a very vast and varied collection which our guide, Mary, explained in great detail. She is an artist herself so her take on the different works and the artists was fascinating. The tour was very thorough and our group was small (5 of us) as advertised. We probably wouldn't have enjoyed the visit as much as we did had we not booked this tour."
Laura - USA
---
Tate Modern tour
"We met our guide, Mary and the other 3 people in our group at the designated place, precisely in time. The tour was well paced and Mary was an excellent guide, being an art historian and praticing artist herself. She was very passionate about many of the works and was very good at pointing out details to us and giving us insight into the lives of the artists. The museum has a really great collection and is certainly worthy of a visit. If you do go, book the tour with this tour company."
Joy - USA
---
Two fantastic museum tours
"We were told that the British and the Tate were two museums really worth seeing during our trip to London. We booked small group tours through LivTours to see each one and we were so glad we did. We got so much more out of the experiences and will remember what we saw and the things we learned thanks to our two expert guides. After these two experiences we definitely rate this company and their tours with 5 + stars."
Freddy - USA
---
BOOK NOW
---
By selecting Choose Dates Later / Buy as Gift at booking, any tour can be purchased without fixed dates. This is the perfect option if you want to purchase your tour as a gift for a loved one, or if you are in the pre-planning phase of your vacation. After booking, you will receive a Travel Voucher Code and full instructions on how to schedule your tours when ready. Once your travel plans are confirmed, you can easily use the Travel Voucher Code on the LivTours website to formally schedule your tours. You can find out more here.
BOOK NOW