VIP Private Helicopter Tour Around Rome
---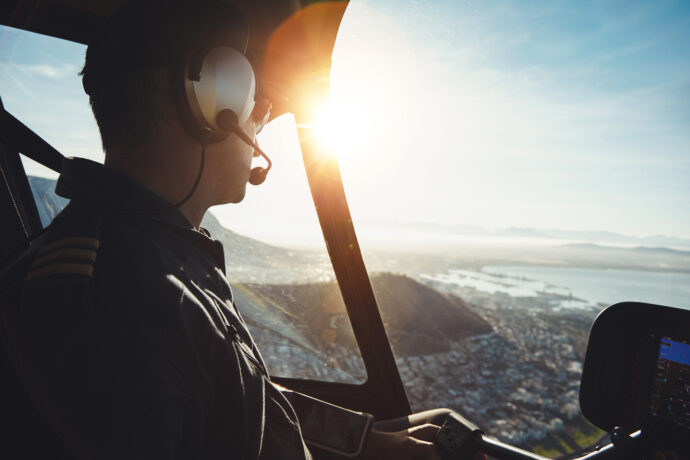 ---
LivTours Helicopter Tour Around Rome is an unforgettable way to see the Eternal City. One of the most beautiful ancient cities, Rome from the sky gives you a whole other perspective. With your expert private guide by your side will enable you to maximize your time in the air. A licensed pilot will be in command of the helicopter that can sit up to five people (excluding guide) while your guide is in charge of your comfort and enhancing your experience by pointing out the famous sites and regaling you with amusing anecdotes and history.
LivTours has designed this experience for the traveler who is looking for a bit of adventure while visiting the Eternal City. This unique experience allows you to see the city from above while enjoying stunning views and learning about the city in a completely unique way. If you are charmed by Rome, wait until you see the cityscape from above in a helicopter seeing sites like the Colosseum, Pantheon, Vatican City, and much more!
Come join LivTours up in the air!
BOOK NOW
---
Get a bird's eye view of the Eternal City, grasping the grandeur of this ancient city

Experience the thrill of a lifetime as you cruise above the terracotta Roman rooftops

Enjoy VIP treatment with a licensed pilot and your own LivTours tour guide on board

Enhance your experience & include a visit to the gorgeous hills of Castelli Romani

Admire some of the most stunning views of your life on this Roman adventure
BOOK NOW
Exclusive private Tours and Experiences. Also offered in Spanish, French, Portuguese, Swedish and Russian
Our prices always include tickets and reservations fees (no waiting in lines!)
Our tour guides and staff are selected experts and speak perfect English
Easy to book and prepay your tours with our secure payment system
Eco-sustainable tourism, designed to respect and support local culture, art and traditions
---
Your LivTours Helicopter Tour Around Rome starts at your accommodation in Rome where you will be met by a chauffeur who will take you in a luxury climate-controlled vehicle to the Urbe Airport of Rome to go on one of the most exciting tours of your life. Upon arrival at the airport, you will be met by the welcoming airport staff as well as your LivTours private guide who will take to the air with you for the entire journey. The licensed pilot and helicopter crew will focus on showing you as much of Rome as possible, while your private guide focuses on sharing with you the treasures of Rome!
This adrenaline-filled tour is filled with beauty and excitement every single minute and is sure to give you a completely new perspective of the city – that is if you haven't already! During your tour, depending on the amount of time you have booked, weather conditions, and weight restrictions, you will be able to see the city from above and perhaps some of the surrounding areas. The city of Rome is a designated no-fly zone, so no aircraft is permitted to fly directly over the center, but luckily the Eternal City has a small footprint and by hovering on the sidelines you get an absolutely clear, aerial view of all the major sites you have come to see.
Everyone is equipped with headphones and a microphone so you can hear your guide well and communicate easily, just like a tour on the ground! Feel free to pepper your guide with questions and let your private tour guide show you the beauty of Rome at high altitude. Your guide will start the tour by pointing out a few visual reference points while up in the air to get you oriented, while you take in the beauty from above. This Helicopter Tour Around Rome enables you to see the Colosseum as you have never seen it before –  highlighting the wonders of the urban architecture of ancient Rome from 2000 years ago. With Michelangelo's famous dome jutting above the skyline, you will have a chance to admire the highest architectural structure in the city, no other building can surpass it height according to city laws! The gems of the city are all within your sight and the exhilarating feeling of seeing Rome from above is something simply amazing.
Your pilot will fly close to the border of the no-fly zone in northern Rome just above the famous Olympic Stadium area from here you will also get to see the Foro Italico, a 1938 sports complex built for the Olympics. You will see Rome's Ponte Milvio Bridge, known as the love lock bridge of young lovers, and other sights including the Renzo Piano Auditorium, Pantheon, Palatine Hill, and on a clear day even the Castelli Romani mountains!
Once you have landed back at Urbe Airport, your chauffeur will be there to meet you and take you back to your hotel so you can unwind and take in the wonderful experience.
This is an unforgettable, once in a lifetime experience.
CHOOSE HOW LONG YOU WOULD LIKE TO FLY FOR
The longer the flying time you choose, the more comprehensive the aerial tour of the city will be. If you would like to see less of the city center views and instead make your way towards the surrounding areas of the city, let us know. Your pilot can fly over various other areas such as the Frascati wine region, Villa Adriana, and the Pope's summer residence of Castel Gandolfo. You can also see sites such as Bracciano Lake, Odelscalchi Castle, the small town of Anguillara, and the charming town of Trevignano.
BOOK NOW
---
Hotel chauffeur pick up

Special helicopter ride

See the major monuments from above

Colosseum view

Vatican view

Ancient city view

Michelangelos dome view

Olympic Stadium view

Ponte Milvio view

Foro Italico view

Renzo Piano Auditorium view

Palatine hill view

Pantheon view

Castelli Romani mountains view
BOOK NOW
---
Inclement weather may change the itinerary due to safety reasons.
There is a maximum weight capacity each helicopter can handle, so we will be asking your weight upon booking. Passengers will be seated according to weight in order to create balance in the helicopter. These are mandatory aviation guidelines that are imposed for your safety.
BOOK NOW
---
LivTours' group size of max 6 participants is and always has been based on sustainable travel, and we are proud to be at the forefront of change and innovation in the industry.  LivTours is committed to providing travelers with truly sustainable tours with the lowest possible environmental impact, all while supporting the local industries and people of each unique destination. To learn more about how you can actively support sustainable tourism  and how LivTours is contributing, click here.
BOOK NOW
---
When you book a LivTours Private Tour or Experience, you are guaranteed a dedicated, expert guide that allows you the flexibility to start your tour at a time which is convenient for you, making planning easy. Our private tours ensure that you will get a tailored experience to meet all your needs so we go at your pace, perfect for families with younger children, elderly, or individuals with accessibility needs. Please be advised that all private tours begin at a base price starting at two people*. Prices are inclusive of entry tickets where applicable. *Some Ferrari private experiences are inclusive of one person only.
BOOK NOW
---
Make your day even more unique and comfortable by upgrading your tour with a customizable LivTours optional add on!
Additional Helicopter Time
BOOK NOW
---
Rome seen from the heavens
"My husband and I have been to Rome but this was the first time for our 15 year old son. We booked all of the must-see things but the helicopter tour over the city was not just breathtaking but obviously a highlight for all three of us. It is indeed an enchanting city, seen from above as well as on the ground! If you can manage, this experience is really worth it!!"
Tricia L. - USA
---
BOOK NOW
---
By selecting Choose Dates Later / Buy as Gift at booking, any tour can be purchased without fixed dates. This is the perfect option if you want to purchase your tour as a gift for a loved one, or if you are in the pre-planning phase of your vacation. After booking, you will receive a Travel Voucher Code and full instructions on how to schedule your tours when ready. Once your travel plans are confirmed, you can easily use the Travel Voucher Code on the LivTours website to formally schedule your tours. You can find out more here.
BOOK NOW