Private Yoga Lesson in Rome with Laura
---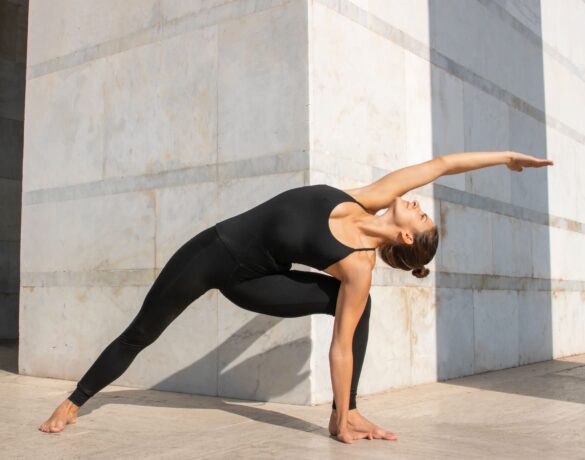 ---
A private yoga lesson in Rome with Laura, an experienced yoga instructor and a part of the LivTours family for many years. Laura will customize your yoga session to suit you, including options like strength work, grounding techniques, breath work (pranayama), and meditation, leaving you feeling revitalized and ready to be inspired by the beauty of the Eternal City!
BOOK NOW
---
Relax after a busy day visiting Rome

Recharge your body and mind

Refocus your energy for the rest of your trip
BOOK NOW
Exclusive private Tours and Experiences. Also offered in Spanish, French, Portuguese, Swedish and Russian
Our prices always include tickets and reservations fees (no waiting in lines!)
Our tour guides and staff are selected experts and speak perfect English
Easy to book and prepay your tours with our secure payment system
Eco-sustainable tourism, designed to respect and support local culture, art and traditions
---
After long days of traveling and sightseeing, your body and mind will thank you for taking the time out to enjoy a private yoga lesson in Rome.
Treat yourself to the gift of 60/90 minutes of a luxurious stretching and grounding session with Laura, tailored to your needs in the comfort of your hotel or Airbnb. Your private yoga session includes a vinyasa-style moment, with each session customized to suit you.  It might include strength work, grounding techniques, breath work (pranayama), and meditation. You'll end your session feeling relaxed, recharged, and ready to enjoy the rest of your trip!
About the instructor
Laura Talafer is a US-born yoga instructor living in Rome. She has been teaching for over 5 years and has received certifications in multiple styles of yoga such as Vinyasa, Hatha, and Rocket yoga. She has also received her advanced teacher certification in Forrest Yoga. Laura is passionate about sharing this life-changing practice and believes that through the power of yoga, you can tap into your highest physical, mental, and spiritual capacity.
BOOK NOW
---
A personalized experience tailored to your needs

Warm up, Asana practice and meditation

A sanitize yoga mat is provided for the class
BOOK NOW
---
Please let us know in the booking notes if you are pregnant, have epilepsy or any other serious medical conditions so Laura can prepare your personalized lesson.
BOOK NOW
---
LivTours' group size of max 6 participants is and always has been based on sustainable travel, and we are proud to be at the forefront of change and innovation in the industry.  LivTours is committed to providing travelers with truly sustainable tours with the lowest possible environmental impact, all while supporting the local industries and people of each unique destination. To learn more about how you can actively support sustainable tourism  and how LivTours is contributing, click here.
BOOK NOW
---
When you book a LivTours Private Tour or Experience, you are guaranteed a dedicated, expert guide that allows you the flexibility to start your tour at a time which is convenient for you, making planning easy. Our private tours ensure that you will get a tailored experience to meet all your needs so we go at your pace, perfect for families with younger children, elderly, or individuals with accessibility needs. Please be advised that all private tours begin at a base price starting at two people*. Prices are inclusive of entry tickets where applicable. *Some Ferrari private experiences are inclusive of one person only.
BOOK NOW
---
Make your day even more unique and comfortable by upgrading your tour with a customizable LivTours optional add on!
40 €
69.60 A$
37.20 £
47.20 $
BOOK NOW
---
By selecting Choose Dates Later / Buy as Gift at booking, any tour can be purchased without fixed dates. This is the perfect option if you want to purchase your tour as a gift for a loved one, or if you are in the pre-planning phase of your vacation. After booking, you will receive a Travel Voucher Code and full instructions on how to schedule your tours when ready. Once your travel plans are confirmed, you can easily use the Travel Voucher Code on the LivTours website to formally schedule your tours. You can find out more here.
BOOK NOW