Private Tour of Orangerie Museum in Paris
---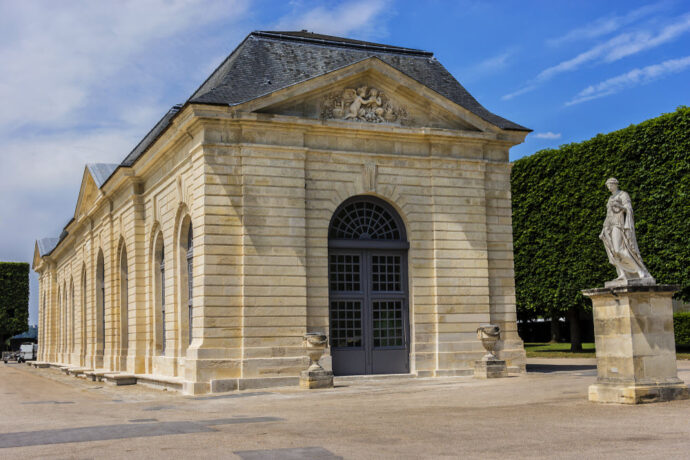 ---
LivTours Private Tour of Orangerie Museum in Paris has been designed so that you will get the rare opportunity to stand before dozens of Impressionist masterpieces, including eight of Monet's monumental Water Lily paintings. This tour takes place in the beautifully unique museum which was originally a type of stone and glass greenhouse used by the rich and famous of Europe to overwinter their fruit trees. As you enter the Museum, you will see first glimpses of its former horticultural heyday with column tops meant to look like cornucopias, plants, and ears of corn. In 1871, after a big fire, the Orangerie became a property of the State, but its use during the winter remained the same. It was not until 1927 that the building was officially opened as an art museum. Monet had actively participated in the redesigning of the building so that his Water Lilies paintings could be displayed properly, with natural light illuminating them.
Though Monet's paintings occupy two large oval rooms, there is much more to see, and having an expert private guide by your side ensures that you will see the most important pieces of the collection, as well as enabling you to customize your visit. Enjoy the pleasure of viewing internationally recognized paintings in person by great artists such as Picasso, Renoir, and Rousseau with an expert guide by your side.
Making headlines In recent times, you will recognize the Water Lilies paintings from Woody Allen's 2011 film Midnight in Paris. On occasion, the museum still holds evening dance and piano concerts in the recently restored Water Lilies gallery.
Come join LivTours for a private visit to one of Paris' most charming and prolific collections at the Musee de' Orangerie!
BOOK NOW
---
Soak up the beauty of Claude Monet's massive Water Lilies murals on a private tour

Learn how this renowned Parisian Museum was built to protect citrus trees

Enjoy viewing over a dozen original works by legendary Impressionist Renoir

Discover how Henri Rousseau went from customs officer to prolific Primitivist painter

Explore the art of post-Impressionist masters like Matisse, Modigliani and Picasso
BOOK NOW
Exclusive private Tours and Experiences. Also offered in Spanish, French, Portuguese, Swedish and Russian
Our prices always include tickets and reservations fees (no waiting in lines!)
Our tour guides and staff are selected experts and speak perfect English
Easy to book and prepay your tours with our secure payment system
Eco-sustainable tourism, designed to respect and support local culture, art and traditions
---
Originally built to protect Parisian citrus plants, the Musée de l'Orangerie is now one of France's foremost modern art museums. Guests on a LivTours Private Tour of Orangerie Museum in Paris will get the rare opportunity to stand before dozens of Impressionist masterworks, including eight of Monet's monumental Water Lily paintings. During your Orangerie Tour, you will have plenty of time to marvel over masterpieces by the likes of Picasso, Renoir, and Rousseau, to name a few.
Your LivTours' Private Orangerie Museum Tour will give you an intimate glimpse into the Impressionist era. Before you tour Orangerie's impressive art collection, your guide will provide you with an in-depth history of how this former "royal retreat" for citrus trees became the acclaimed museum it is today. As you are walking around, take note of the agricultural flourishes in the Orangerie's many columns.
Without question, the star attraction at the Orangerie Museum is Claude Monet's eight Water Lily panels. Not only did Monet donate these works to the Orangerie, but he also helped design the two sun-drenched circular exhibition spaces. At 6.5 feet high and almost 300 feet long, each of these beautiful paintings will transport you from the bustle of Place de la Concorde to the tranquility of Giverny.
After experiencing the peace of Monet's Water Lilies, take a stroll through Orangerie's Jean Walter & Paul Guillaume Collection. Your guide will explain the exciting backstory of how shrewd art collector Guillaume acquired all of these paintings in the early 20th century. Most of the almost 150 masterpieces in the Walter & Guillaume Collection date from the mid-19th to early-20th century.
One artist on prominent display in the Orangerie is Impressionist master Pierre-Auguste Renoir. In addition to still-lifes and nudes, you will find some of Renoir's iconic depictions of bourgeoisie life, including the well-known Young Girls at the Piano. There are even a few fantastic portraits of Renoir's son Claude in the museum's collection.
Visitors who enjoy the still-life genre will find plenty to admire in the Orangerie Museum. You can easily contrast the styles and subjects in still-lifes by Modernist masters like Paul Cézanne, André Derian, and Chaïm Soutine. Your guide will also point out how the tradition of the nude evolved in the Modernist era with works by Picasso and Matisse.
Before leaving, be sure to look through Orangerie's collection of works by the naïve artist Henri Rousseau. As you study Rousseau's distinctly flat style, your guide will fill you in on Rousseau's interesting transition from working in customs to becoming an avant-garde artist. Rousseau spent so much of his life collecting taxes that he earned the nickname "Le Douanier," which means "customs officer."
BOOK NOW
---
Entrance tickets to Orangerie Museum

Guided tour inside with expert local guide

Monet's Water Lily paintings

Paintings by Picasso and Matisse

Renoirs' Young Girls at the Piano
BOOK NOW
---
LivTours' group size of max 6 participants is and always has been based on sustainable travel, and we are proud to be at the forefront of change and innovation in the industry.  LivTours is committed to providing travelers with truly sustainable tours with the lowest possible environmental impact, all while supporting the local industries and people of each unique destination. To learn more about how you can actively support sustainable tourism  and how LivTours is contributing, click here.
BOOK NOW
---
When you book a LivTours Private Tour or Experience, you are guaranteed a dedicated, expert guide that allows you the flexibility to start your tour at a time which is convenient for you, making planning easy. Our private tours ensure that you will get a tailored experience to meet all your needs so we go at your pace, perfect for families with younger children, elderly, or individuals with accessibility needs. Please be advised that all private tours begin at a base price starting at two people*. Prices are inclusive of entry tickets where applicable. *Some Ferrari private experiences are inclusive of one person only.
BOOK NOW
---
Make your day even more unique and comfortable by upgrading your tour with a customizable LivTours optional add on!
One Way Transfer from Hotel
99 €
172.26 A$
92.07 £
116.82 $
BOOK NOW
---
By selecting Choose Dates Later / Buy as Gift at booking, any tour can be purchased without fixed dates. This is the perfect option if you want to purchase your tour as a gift for a loved one, or if you are in the pre-planning phase of your vacation. After booking, you will receive a Travel Voucher Code and full instructions on how to schedule your tours when ready. Once your travel plans are confirmed, you can easily use the Travel Voucher Code on the LivTours website to formally schedule your tours. You can find out more here.
BOOK NOW