Prime Paris Private Tour | Notre Dame Island & Louvre Museum
---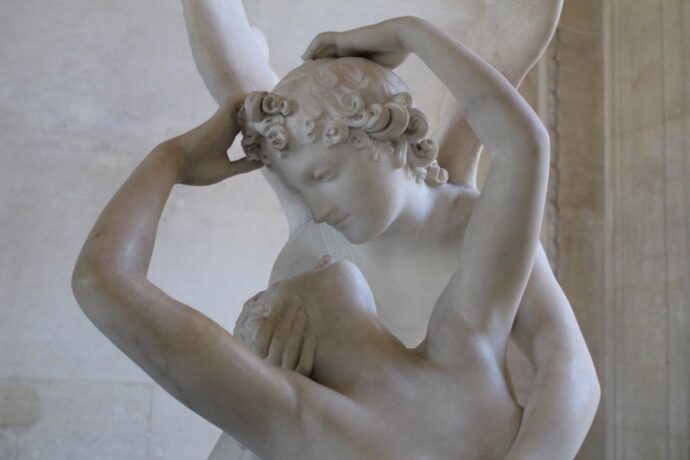 ---
Enjoy a fascinating private tour of the two most iconic sites of Paris, Notre Dame Island and the Louvre Museum, with an expert English speaking private guide. Spend two hours exploring the Ile de la Cite, home of the magnificent Notre Dame Cathedral, the Conciergerie a medieval castle that  became a revolutionary prison, and the Courts of Justice where Louis and Marie Antoinette were tried for treason. After a break, enjoy priority access to the Louvre Museum with your private guide – where you'll see famous masterpieces like the Mona Lisa and Venus de Milo. 
BOOK NOW
---
Enjoy the exclusive and expert attention of your private guide

Explore the Medieval heart of Paris on Notre Dame Island

See the magnificent cathedral of Notre Dame

Learn about the dramatic events of the French Revolution

Enjoy priority access and expert private tour of the Louvre with the Mona Lisa
BOOK NOW
Exclusive private Tours and Experiences. Also offered in Spanish, French, Portuguese, Swedish and Russian
Our prices always include tickets and reservations fees (no waiting in lines!)
Our tour guides and staff are selected experts and speak perfect English
Easy to book and prepay your tours with our secure payment system
Eco-sustainable tourism, designed to respect and support local culture, art and traditions
---
Your private Prime Paris tour begins in the heart of the Notre Dame Island, Ile de la Cite. The island is home to the magnificent Notre Dame Cathedral, a gothic masterpiece built over 900 years ago. It was made famous by Victor Hugo and the legend of Quasi Modo. But it is also where the French kings were crowned, and remains a symbol of Paris' strength and endurance after the blazing fire that destroyed the roof in 2019. 
A Celtic tribe called the 'Parisii' settled on the island during the Iron Age. After the fall of Rome, it was Clovis, King of the Franks who triumphed. The French kings governed from this island, and became the dominant power in Europe with Charlemagne – first Holy Roman Emperor. 
You'll hear many stories and scandals of successive French monarchs outside the Conciergerie – the medieval royal palace that became a Revolutionary prison, and is where the king and queen were held captive. You'll see the Courts of Justice where King Louis XVI and Marie Antoinette were tried and found guilty of treason.  
The island holds many secrets to France's past! 
After a break, it's time for a guided tour of the Louvre. The Louvre was also built to be a royal palace, and now houses one of the most extensive collections of art in the world. With your expert guide, you'll enjoy priority access, skipping long lines, to enter this majestic building. You'll see the iconic masterpieces like the Mona Lisa and Venus de Milo, as well as the spectacular collections of the French romantics like Delacroix and Gericault, the Coronation of Napoleon, the royal jewellery collection, famous works of the Italian Renaissance and the many wonders from Ancient Greece and Egypt. 
Your exclusive private tour ends inside or outside the Museum, just ask your guide. 
BOOK NOW
---
Private English-speaking guide

Walking tour of Notre Dame Island

Notre Dame Cathedral (outside)

Conciergerie (outside)

Place Dauphine (outside)

Palais du Justice (outside)

Louvre priority entrance tickets
BOOK NOW
---
When you book a LivTours Private Tour or Experience, you are guaranteed a dedicated, expert guide that allows you the flexibility to start your tour at a time which is convenient for you, making planning easy. Our private tours ensure that you will get a tailored experience to meet all your needs so we go at your pace, perfect for families with younger children, elderly, or individuals with accessibility needs. Please be advised that all private tours begin at a base price starting at two people*. Prices are inclusive of entry tickets where applicable.
*Our Tuscan motorcycle tour and some Ferrari private experiences are inclusive of one person only.
BOOK NOW
---
Make your day even more unique and comfortable by upgrading your tour with a customizable LivTours optional add on!
Tickets to Eiffel Tower: 2nd tier
Add Seine River Cruise Tickets
BOOK NOW
---
By selecting BUY AS A GIFT, you can purchase this tour as a gift for someone you care for. You will receive a gift card voucher that then can be redeemed by the person/people who will enjoy the tour.Date and Time are values that cannot be selected at the moment. You will in fact receive a gift card voucher with instructions on how to redeem the tour and then select date and time.You can create a shopping cart with multiple tours as gift cards. You may not compose a shopping cart of gift cards and actual tours with date and time.This option can also be used as an opportunity to book a tour open-dated for yourself, in case you are still in the pre-planning phase of your trip.For more information please read here.
BOOK NOW