Full Day Champagne Excursion from Paris with Private Chauffeur
---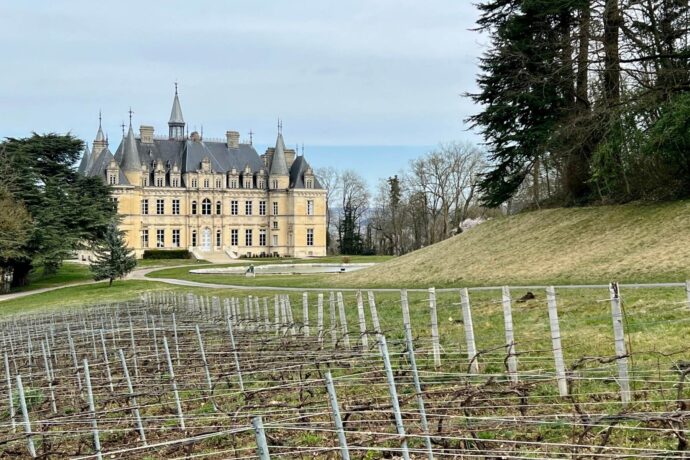 ---
The very best way to taste champagne is in Champagne! Enjoy a full -day tour of the beautiful Champagne region with its rolling vineyards and idyllic countryside. Travel by luxury private vehicle with a return transfer from your hotel. Visit the tomb of the famous monk Dom Perignon in the picturesque village of Hautvillers.
Enjoy several tastings and guided tours of two historic champagne houses, learning all about the history and complex process of champagne making. Stop off for lunch and souvenirs in the iconic town of Epernay. Relax and admire the verdant countryside on your scenic drive back to Paris.
BOOK NOW
---
Taste champagne in Champagne on this full day private tour

Enjoy luxury private vehicle with hotel pick up and drop off

Visit two historic champagne houses with tours and tastings

Enjoy free time for lunch and shopping in the idyllic town of Epernay

Visit the tomb of the Benedictine monk Dom Perignon
BOOK NOW
Exclusive private Tours and Experiences. Also offered in Spanish, French, Portuguese, Swedish and Russian
Our prices always include tickets and reservations fees (no waiting in lines!)
Our tour guides and staff are selected experts and speak perfect English
Easy to book and prepay your tours with our secure payment system
Eco-sustainable tourism, designed to respect and support local culture, art and traditions
---
Your driver will pick you up at your hotel in Paris at 8 a.m. and whisk you away to the verdant and romantic region of Champagne for a delightful day of sightseeing and champagne tastings.
Enjoy a relaxing and scenic drive out to the rolling, green vineyards of Champagne, just two hours from Paris. Your first port of call is the pretty village of Hautvillers, known as the cradle of Champagne. Step inside the church, where you'll find the tomb of the Benedictine monk Dom Perignon, whose name is now found on the finest (and most expensive!) champagne in the world. Then it's a short drive to your first champagne house where you'll enjoy a fully guided tour of the cellars and production facilities, learning all about the history of champagne, the complexities of how it is made from grape picking to disgorgement and bottling. You will be introduced to a variety of champagnes – with the option of purchasing some to take home. 
Head to the attractive town of Epernay, the true home of champagne. Enjoy some free time for lunch (not included) and explore the chic boutiques filled with champagne souvenirs from flutes to swords, and be sure to take some photos along the iconic Avenue de Champagne. 
Next, you'll drive a short distance to your second champagne house of the day, for an interactive tour of their facilities. Learn all about the 'terroir' and appellation, the different grape varieties, the harvesting and processing, and how the many vineyards – some 15,000 – across the Champagne region work closely together. And of course, enjoy a variety of delicious vintages during the tastings.
After a luxurious day, it's time to enjoy a relaxing drive back to your hotel in Paris.  
BOOK NOW
---
Private luxury return transfer

Visits in two Champagne houses

See the tomb of Dom Perignon

Tours of the cellars, presses and processes

Several champagne tastings
BOOK NOW
---
LivTours' group size of max 6 participants is and always has been based on sustainable travel, and we are proud to be at the forefront of change and innovation in the industry.  LivTours is committed to providing travelers with truly sustainable tours with the lowest possible environmental impact, all while supporting the local industries and people of each unique destination. To learn more about how you can actively support sustainable tourism  and how LivTours is contributing, click here.
BOOK NOW
---
When you book a LivTours Private Tour or Experience, you are guaranteed a dedicated, expert guide that allows you the flexibility to start your tour at a time which is convenient for you, making planning easy. Our private tours ensure that you will get a tailored experience to meet all your needs so we go at your pace, perfect for families with younger children, elderly, or individuals with accessibility needs. Please be advised that all private tours begin at a base price starting at two people*. Prices are inclusive of entry tickets where applicable. *Some Ferrari private experiences are inclusive of one person only.
BOOK NOW
---
Make your day even more unique and comfortable by upgrading your tour with a customizable LivTours optional add on!
550 €
957 A$
511.50 £
649 $
BOOK NOW
---
Champagne talk with Michelle
"Michelle was a great teacher for everything you need to learn about Champagne! "
Jen - US
---
BOOK NOW
---
By selecting Choose Dates Later / Buy as Gift at booking, any tour can be purchased without fixed dates. This is the perfect option if you want to purchase your tour as a gift for a loved one, or if you are in the pre-planning phase of your vacation. After booking, you will receive a Travel Voucher Code and full instructions on how to schedule your tours when ready. Once your travel plans are confirmed, you can easily use the Travel Voucher Code on the LivTours website to formally schedule your tours. You can find out more here.
BOOK NOW