Bath & Stonehenge from London | Full Day Private Escorted Experience
---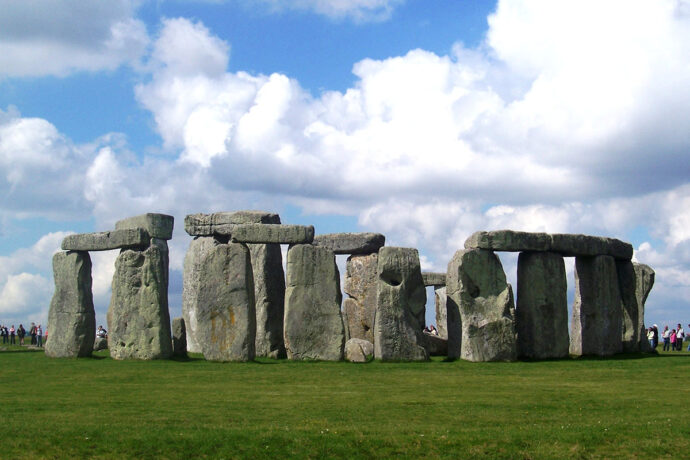 ---
Visit two Incredible UNESCO sites in one day and a charming town for lunch with our Full Day Private Bath and Stonehenge from London Experience. Your private chauffeur will collect you from your central London hotel and escort you into the heart of the English countryside to two of the most incredible sights in Europe, first stopping on route to the mythical and mysterious Stonehenge. You'll have plenty of time to visit your leisure this incredible UNESCO-protected site of megalithic marvels, constructed nearly five thousand years ago.
Jumping back into your chauffeured car you'll then head towards Bath. On your way, you will stop in an idyllic and quaint little town where your driver will recommend a great local pub to grab a traditional lunch during your free time. Then, it's on to visit the famously elegant Spa town of Bath built and centered around the ancient Roman Bath house. Bath is one of the most beautiful European cities and an absolute must-see on any trip to England, well accessible from London with your private chauffeured experience. Take time to take a stroll through the cobbled streets of the Georgian town, grab a quick coffee and perhaps an ice cream before heading back to London.
BOOK NOW
---
See some the best of England outside of London on a private chauffeured experience

Avoid the crowds and big busses as you are chauffeured in luxury

Marvel and the mysterious stone circle of Stonehenge

Meander the stunningly elegant cobbled streets of the city of Bath on a full day tour

Leave the city behind you as you immerse yourself in the english countryside

See some the best of England outside of London on a private chauffeured experience
BOOK NOW
Exclusive private Tours and Experiences. Also offered in Spanish, French, Portuguese, Swedish and Russian
Our prices always include tickets and reservations fees (no waiting in lines!)
Our tour guides and staff are selected experts and speak perfect English
Easy to book and prepay your tours with our secure payment system
Eco-sustainable tourism, designed to respect and support local culture, art and traditions
---
Your Livtours Bath & Stonehenge from London Escorted Experience is the perfect way to venture out of London for the day and explore some of the must-see gems England has to offer, from its green and pleasant countryside, world-famous archeological sites and ever so charming towns. Spend a day in chauffeured luxury discovering the beauty of England, visiting Stonehenge, stopping in a quaint little village for Lunch, and heading to the most beautiful city in the west, Bath. With all the stress of travel, transport, and organization taken care of, your chauffeur will lead you out of the city in style with the independence and freedom to visit the sights listed at your leisure, before making your way back to your chosen location within London for the evening. 
First on the agenda is legendary Stonehenge, an archaeological site that has bewildered and confused experts for centuries. Elements of Stonehenge are still shrouded in mystery with the 25-ton stones coming from far away Wales, though through visiting the site, one gains a better understanding of the stone circle that is still a sight of pilgrimage for English pagans and followers of native Brittonic religions today. From here head to Lunch where your driver will take you to a pretty little English village for great pub food. Once wined and dined it's on to Bath, a town so beautifully frozen in the 18th century it feels like a film set. Explore the fashionable spa town and marvel at its incredibly preserved 2000-year-old roman bath house before meandering back through refined and genteel Georgian streets. Your private chauffeur awaits to take you back to your chosen location in central London after a fabulous day trip to some of the best England has to offer!
This tour includes the luxury of your very own private chauffeur for the full duration of the experience who will not only escort you in comfort to your locations but provide general commentary on route. Travelers who wish to upgrade can add a tour guide on board at booking who will accompany you throughout the entire day. 
BOOK NOW
---
Private English speaking chauffeur

Luxury mercedes for the day

Stonehenge entrance tickets

Free time in Stonehenge

Free time for lunch in tiny country town

Roman baths entrance tickets

Free time in Bath town

Hotel pickup and drop off

Option to add tour guide on board
BOOK NOW
---
LivTours' group size of max 6 participants is and always has been based on sustainable travel, and we are proud to be at the forefront of change and innovation in the industry.  LivTours is committed to providing travelers with truly sustainable tours with the lowest possible environmental impact, all while supporting the local industries and people of each unique destination. To learn more about how you can actively support sustainable tourism  and how LivTours is contributing, click here.
BOOK NOW
---
When you book a LivTours Private Tour or Experience, you are guaranteed a dedicated, expert guide that allows you the flexibility to start your tour at a time which is convenient for you, making planning easy. Our private tours ensure that you will get a tailored experience to meet all your needs so we go at your pace, perfect for families with younger children, elderly, or individuals with accessibility needs. Please be advised that all private tours begin at a base price starting at two people*. Prices are inclusive of entry tickets where applicable. *Some Ferrari private experiences are inclusive of one person only.
BOOK NOW
---
Make your day even more unique and comfortable by upgrading your tour with a customizable LivTours optional add on!
599 €
1,042.26 A$
557.07 £
706.82 $
BOOK NOW
---
Lovely day trip
"We were very pleased that we had booked this tour. Having a driver take us out to Stonehenge and the little city of Bath was a life-saver....certainly a stress-saver! Driving through the countryside was also very pleasant and enjoyable. We loved our driver, Jon, who was a kick. Both Bath and Stonehenge are worth seeing. If you are intending to visit these places, we suggest you take this tour to do so. You won't be disappointed."
Jules - USA
---
Can certainly recommend this tour
"We are so glad we booked this escorted visit when we went to see Stonehenge. We hadn't planned to see Bath but were so happy that this was included as it's a very interesting and charming place to see. We received vip treatment, our driver was a wonderful guide and very friendly. It was a perfect experience in every way."
Andrew - Austria
---
Great day trip outside of London
"Wonderful experience!! Mysterious Stonehenge and quaint Bath in a one day experience. Glad we had a private driver so that the day could be fun and relaxed."
Benjamin S. - USA
---
BOOK NOW
---
By selecting Choose Dates Later / Buy as Gift at booking, any tour can be purchased without fixed dates. This is the perfect option if you want to purchase your tour as a gift for a loved one, or if you are in the pre-planning phase of your vacation. After booking, you will receive a Travel Voucher Code and full instructions on how to schedule your tours when ready. Once your travel plans are confirmed, you can easily use the Travel Voucher Code on the LivTours website to formally schedule your tours. You can find out more here.
BOOK NOW